Click on the Track courier button after entering your 2GO tracking/consignment number.
Track your Courier, Order, or Shipment Online
No software installation required to track the courier. Any device connected with good internet is enough to track the shipment.
Not looking for 2GO? Choose from our tracking support list here.
2GO tracking and Delivery Status online
To track 2GO shipments, packets, cargo, or parcels, Ecouriertracking.com offers an online automated tracking system. Instead of visiting a delivery location or calling a customer service center, you can check the status of your package online.
How to check the status of 2GO online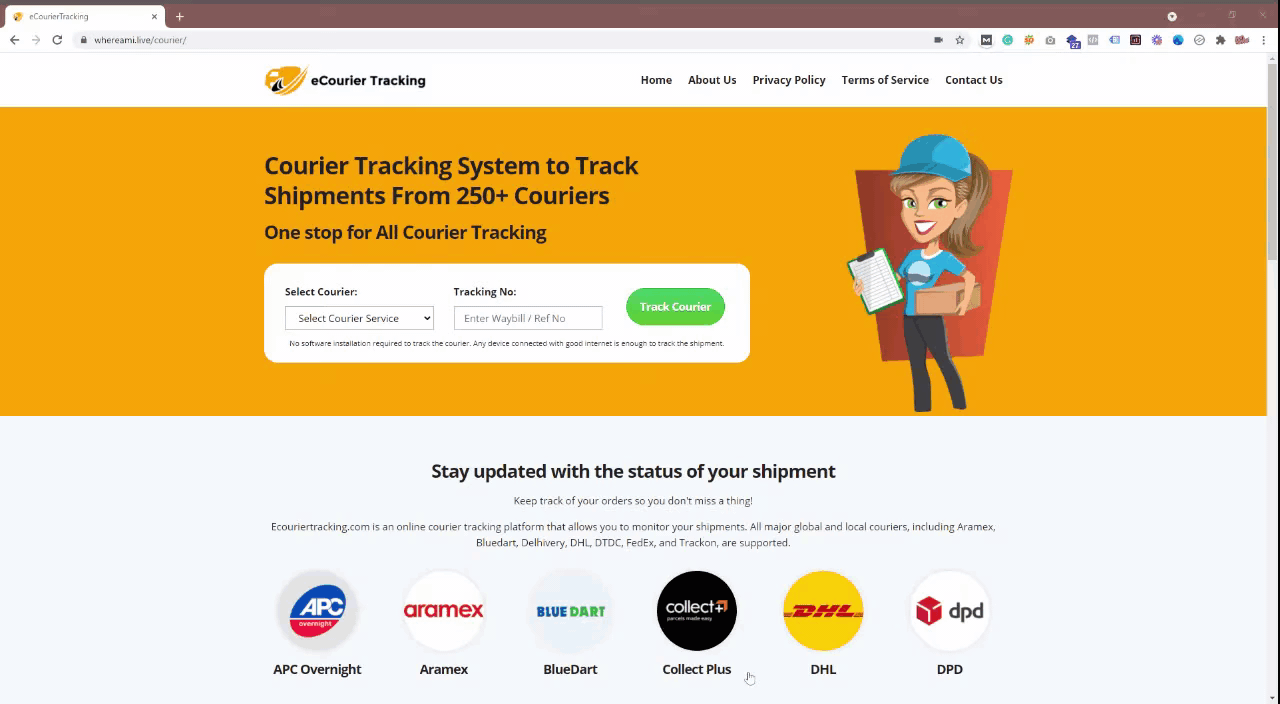 If you are expecting a courier from 2GO, you can easily check the status of your shipment at any time. One way is to go to the 2GO official website and monitor your courier's location online, while the other is to remain in this portal and follow the steps below.
Get your tracking number. Your 2GO waybill number/reference number can be found on the 2GO receipt or SMS which you should have received while sending the parcel.
Enter your 2GO tracking/consignment number and click on track.
Wait 1-3 seconds for your 2GO shipping status to appear under the form.
Official 2GO Contact Information
Contact details of 2GO for various cities are listed below along with respective 2GO customer care numbers, emails, and their office addresses.
Need assistance planning and booking your shipments? Or help in tracking your cargoes? Don't worry because we got you covered! Our 2GO Express Customer Interaction Center (CIC) agents are always ready to attend to your concerns and inquiries!
For any questions or more information regarding our products and services, you may reach us nationwide through the following numbers:
(+632) 877.99.222 – Manila
(+6332) 888.3288 – Cebu
(+6382) 234.3299 / (+6382) 234.3300 – Davao
Please be advised that we operate from Mondays through Saturdays, 8:00 AM to 6:00 PM.
About 2GO Services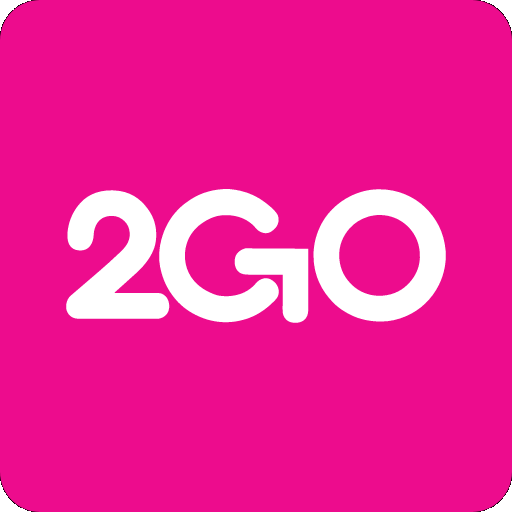 2GO Group, Inc., the transport and logistics firm acquired by Negros Navigation Co., Inc. in December 2010, is the complete supply chain solutions provider.
2GO Group Inc. is a Philippines-based company that transports people and cargo using the former Aboitiz Transport System's fleet of inter-island ferries and cargo ships—which included the brands SuperFerry, Cebu Ferries, and SuperCat—and Negros Navigation. KGLI-NM Holdings Inc., SM Investments Corp., and China-ASEAN Marine B.V. are the 2GO Group's top three shareholders.
With over 400,000 TEU capacity (roughly 50% market share of domestic Philippine freight), 16 passage and freight vessels, 15,000 containers, 35 warehouses nationwide, 550 trucks, and 7,000 employees, the company has the largest infrastructure in the Philippines.
The company's and its subsidiaries' shipping fleets totaled 29 operating vessels as of December 31, 2011, with 19 of them being company-owned. There are 8 swift crafts, 12 RoRo/passenger vessels (three of which are time-chartered from the parent company, NENACO), and 9 freighters in the fleet (3 of which are time-chartered 4from NENACO and 4 from MCCP).
The combined gross registered tonnage is 204,140 metric tonnes, with a total passenger capacity of around 20,360 passengers and an overall freight capacity of around 6,059 twenty-foot equivalent units (TEUs).
In the event that the Consignment/Reference Number/Order Number do not match
The reasons could be 1 or more of the following:
Incorrect Consignment/Reference Number Number entry.
Invalid Consignment/Reference Number entry. The Consignment number varies between 7 to 11 digits only. Please re-check the numbers you have entered.
For multiple queries, please separate each Consignment or reference number with a comma only e.g. 111111,2222222,3333333
Incorrect Option Selection. You may have selected a Consignment option and entered a Reference Number, or vice versa. Please re-check your entry option.
There is no information on the Consignment/Reference Number/Order Number you have entered. Please try again later after some time.