Click on the Track courier button after entering your Old Dominion Freight Line tracking/consignment number.
Track your Courier, Order, or Shipment Online
No software installation required to track the courier. Any device connected with good internet is enough to track the shipment.
Not looking for Old Dominion Freight Line? Choose from our tracking support list here.
Old Dominion Freight Line tracking and Delivery Status online
To track Old Dominion Freight Line shipments, packets, cargo, or parcels, Ecouriertracking.com offers an online automated tracking system. Instead of visiting a delivery location or calling a customer service center, you can check the status of your package online.
How to check the status of Old Dominion Freight Line online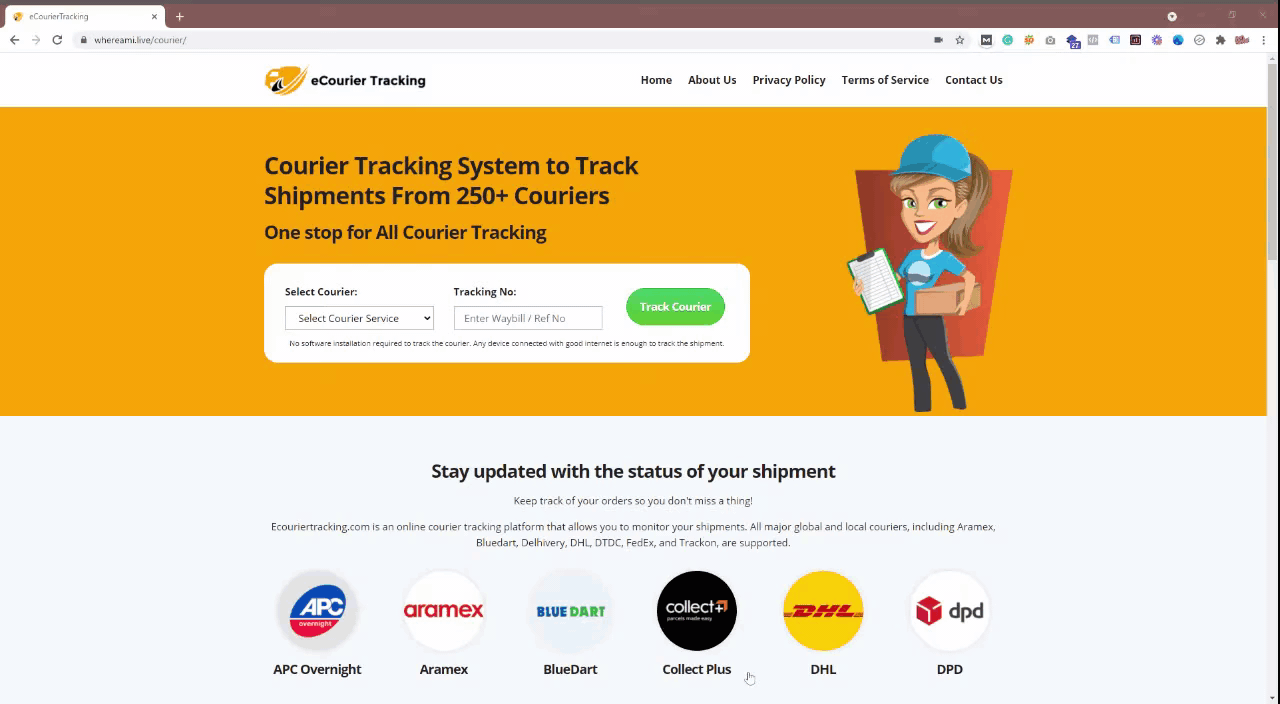 If you are expecting a courier from Old Dominion Freight Line, you can easily check the status of your shipment at any time. One way is to go to the Old Dominion Freight Line official website and monitor your courier's location online, while the other is to remain in this portal and follow the steps below.
Get your tracking number. Your Old Dominion Freight Line waybill number/reference number can be found on the Old Dominion Freight Line receipt or SMS which you should have received while sending the parcel.
Enter your Old Dominion Freight Line tracking/consignment number and click on track.
Wait 1-3 seconds for your Old Dominion Freight Line shipping status to appear under the form.
Official Old Dominion Freight Line Contact Information
Contact details of Old Dominion Freight Line for various cities are listed below along with respective Old Dominion Freight Line customer care numbers, emails, and their office addresses.
Corporate Office Address
Old Dominion Freight Line, Inc.
500 Old Dominion Way
Thomasville, NC 27360
Toll-Free: 1-800-432-6335
Local: (336) 889-5000
Truckload Services
Oversize Transport, Exclusive use Equipment, Flatbed Services, Special commodities, Extensive network of carriers providing comprehensive transportation programs.
M-F 8:00 AM- 6:00 PM ET
Toll-free: 1-877-562-3875
Email:truckload.services@odfl.com
Customer Service
Shipment inquiries, account questions, claim inquiries, document requests, traffic calls, general information.
M-F 7:00 AM- 8:00 PM ET
Toll-free: 1-800-235-5569
Email:customer.service@odfl.com
About Old Dominion Freight Line Services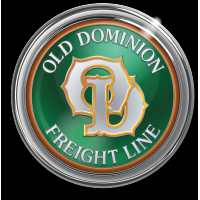 The company was founded in 1934. Old Dominion Freight Line began as a single truck operating a 94-mile route in Virginia, and has grown to become a national LTL freight pioneer and multinational logistics business over the last 80 years. The ideals that motivated our forefathers decades ago continue to motivate us today. Learn more about the past, reality, and current events of our business.
Domestic, Expedited, People, Global, Household Services, and Technology are the company's five key product categories. LTL common carrier is Old Dominion's main market segment. Full container load (FCL) and less-than-container load (LCL) services to the Caribbean, Europe, the Far East, Central America, and South America are all available globally. As part of their expedited branch, Old Dominion also provides household moving services and trade show delivery to meet all logistics requirements. More than 5,800 tractors and 22,500 trailers are used by the company.
In the event that the Consignment/Reference Number/Order Number do not match
The reasons could be 1 or more of the following:
Incorrect Consignment/Reference Number Number entry.
Invalid Consignment/Reference Number entry. The Consignment number varies between 7 to 11 digits only. Please re-check the numbers you have entered.
For multiple queries, please separate each Consignment or reference number with a comma only e.g. 111111,2222222,3333333
Incorrect Option Selection. You may have selected a Consignment option and entered a Reference Number, or vice versa. Please re-check your entry option.
There is no information on the Consignment/Reference Number/Order Number you have entered. Please try again later after some time.