Click on the Track courier button after entering your Echo Global tracking/consignment number.
Track your Courier, Order, or Shipment Online
No software installation required to track the courier. Any device connected with good internet is enough to track the shipment.
Not looking for Echo Global? Choose from our tracking support list here.
Echo Global tracking and Delivery Status online
To track Echo Global shipments, packets, cargo, or parcels, Ecouriertracking.com offers an online automated tracking system. Instead of visiting a delivery location or calling a customer service center, you can check the status of your package online.
How to check the status of Echo Global online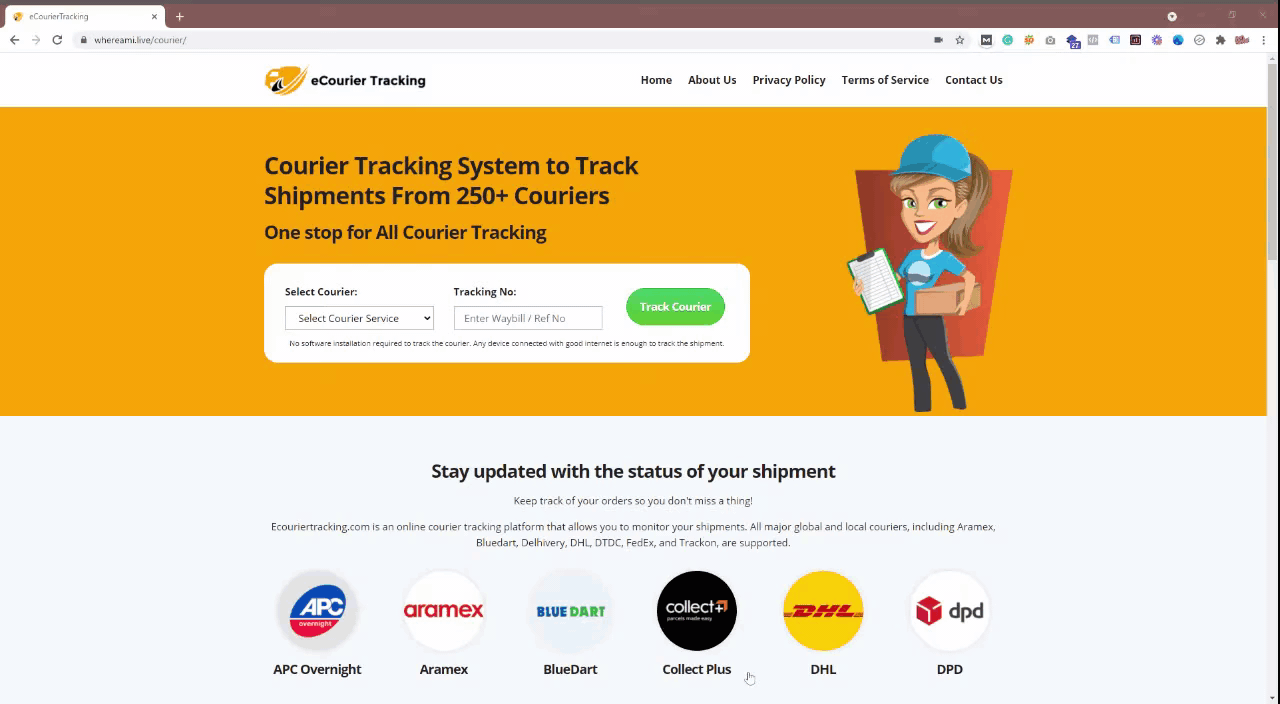 If you are expecting a courier from Echo Global, you can easily check the status of your shipment at any time. One way is to go to the Echo Global official website and monitor your courier's location online, while the other is to remain in this portal and follow the steps below.
Get your tracking number. Your Echo Global waybill number/reference number can be found on the Echo Global receipt or SMS which you should have received while sending the parcel.
Enter your Echo Global tracking/consignment number and click on track.
Wait 1-3 seconds for your Echo Global shipping status to appear under the form.
Official Echo Global Contact Information
Contact details of Echo Global for various cities are listed below along with respective Echo Global customer care numbers, emails, and their office addresses.
 Name
 Address
 Phone
 Email
Echo Global Logistics
600 West Chicago Ave.. Suite 725, Chicago, IL 60654
Phone: 800-354-7993
Fax: 312-784-7498
All inquiries: [email protected]
Legal inquiries: [email protected]
About Echo Global Services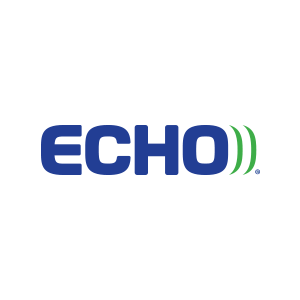 Echo was founded in 2005 with a single goal in mind: to make transportation management easier. Echo Global Logistics links companies who need to ship their products with carriers that move goods easily, safely, and cost-effectively from coast to coast, dock to dock, and through all major transportation modes.
Echo has assembled a team of young, enthusiastic, and knowledgeable logistics professionals dedicated to providing the best possible service experience. We help ensure your products arrive where and when you need them, regardless of mode, with exceptional coverage.
Above all, Echo places a premium on outstanding customer support in any encounter. We understand that one size does not suit all, so we assess your transportation requirements, identify efficiencies, and provide the best value for your money. Echo guarantees that you receive transportation management that is tailored to your needs.
In the event that the Consignment/Reference Number/Order Number do not match
The reasons could be 1 or more of the following:
Incorrect Consignment/Reference Number Number entry.
Invalid Consignment/Reference Number entry. The Consignment number varies between 7 to 11 digits only. Please re-check the numbers you have entered.
For multiple queries, please separate each Consignment or reference number with a comma only e.g. 111111,2222222,3333333
Incorrect Option Selection. You may have selected a Consignment option and entered a Reference Number, or vice versa. Please re-check your entry option.
There is no information on the Consignment/Reference Number/Order Number you have entered. Please try again later after some time.