Click on the Track courier button after entering your Kyrgyzstan Post tracking/consignment number.
Track your Courier, Order, or Shipment Online
No software installation required to track the courier. Any device connected with good internet is enough to track the shipment.
Not looking for Kyrgyzstan Post? Choose from our tracking support list here.
Kyrgyzstan Post tracking and Delivery Status online
To track Kyrgyzstan Post shipments, packets, cargo, or parcels, Ecouriertracking.com offers an online automated tracking system. Instead of visiting a delivery location or calling a customer service center, you can check the status of your package online.
How to check the status of Kyrgyzstan Post online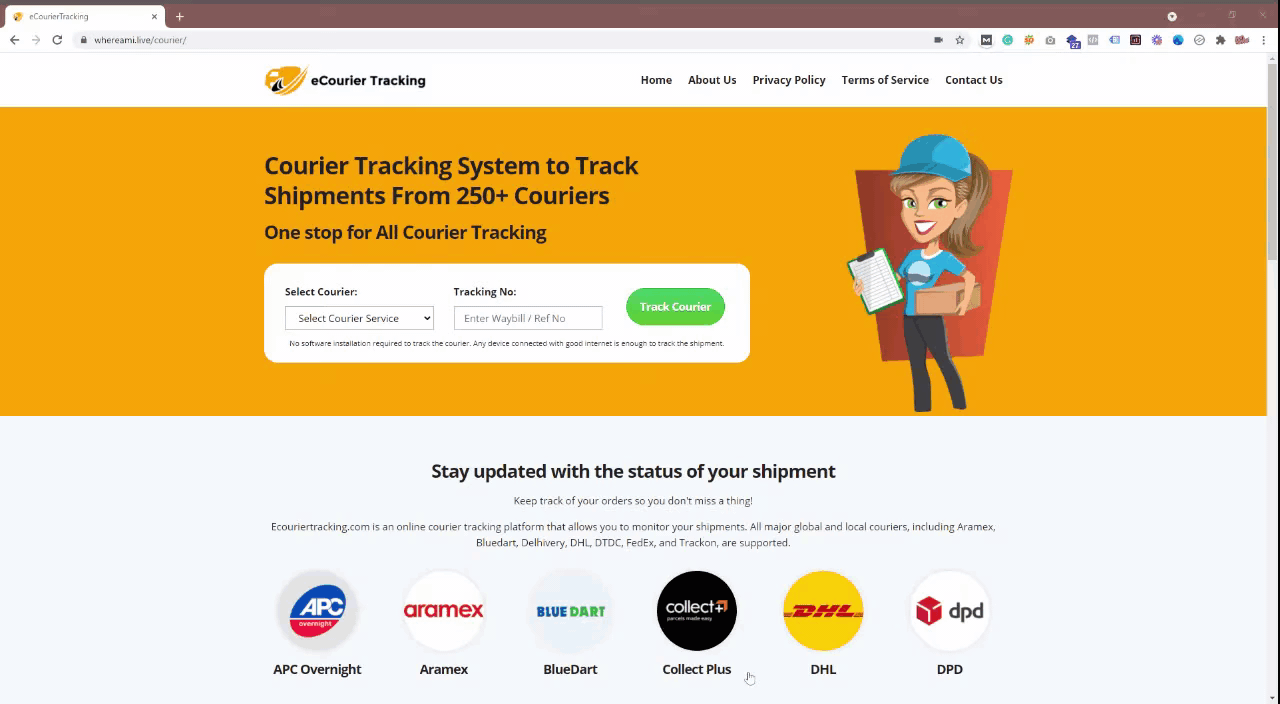 If you are expecting a courier from Kyrgyzstan Post, you can easily check the status of your shipment at any time. One way is to go to the Kyrgyzstan Post official website and monitor your courier's location online, while the other is to remain in this portal and follow the steps below.
Get your tracking number. Your Kyrgyzstan Post waybill number/reference number can be found on the Kyrgyzstan Post receipt or SMS which you should have received while sending the parcel.
Enter your Kyrgyzstan Post tracking/consignment number and click on track.
Wait 1-3 seconds for your Kyrgyzstan Post shipping status to appear under the form.
Official Kyrgyzstan Post Contact Information
Contact details of Kyrgyzstan Post for various cities are listed below along with respective Kyrgyzstan Post customer care numbers, emails, and their office addresses.
Address: 720001, Kyrgyz Republic, Bishkek, Chui Ave., 227
Phone: (996) 31261 52 94
Email: [email protected]
Official Website: http://kyrgyzpost.kg/
About Kyrgyzstan Post Services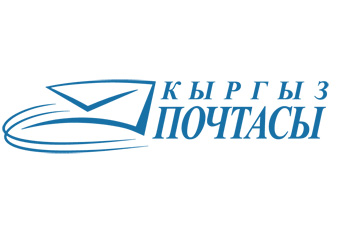 In 1992, Kyrgyzstan became a member of the "Universal Postal Union," an international organization. With 922 post offices around the country, Kyrgyzstan Post is becoming an increasingly essential part of the Kyrgyz Republic's national postal service. At the III World Kocher Games, Kyrgyz post offices opened two post offices, one at the Cholpon-Ata hippodrome and the other in the ethnic village of Kyrchyn. The best personnel with language skills in English, German, and Turkish were chosen to work at the Nomad Games. Postmen descended into the realm of our forefathers from the first to the eighth of September. In the ethnic town, our guys discussed the history and culture of the Kyrgyz people with visitors from other countries, as well as the Kyrgyzstan post office.
The workers of the Kyrgyz Post Office assisted everyone in sending their opinions about the Nomad Games and the beauty of Kyrgyzstan in the post offices at the hippodrome in Cholpon-Ata and in Kyrchyn. Tourists from other countries purchasing stamps and postcards said that writing letters by mail is a thrilling and exciting experience, which is why they joined the Postcrossing project.
In the event that the Consignment/Reference Number/Order Number do not match
The reasons could be 1 or more of the following:
Incorrect Consignment/Reference Number Number entry.
Invalid Consignment/Reference Number entry. The Consignment number varies between 7 to 11 digits only. Please re-check the numbers you have entered.
For multiple queries, please separate each Consignment or reference number with a comma only e.g. 111111,2222222,3333333
Incorrect Option Selection. You may have selected a Consignment option and entered a Reference Number, or vice versa. Please re-check your entry option.
There is no information on the Consignment/Reference Number/Order Number you have entered. Please try again later after some time.