Click on the Track courier button after entering your EWE Global Express tracking/consignment number.
Track your Courier, Order, or Shipment Online
No software installation required to track the courier. Any device connected with good internet is enough to track the shipment.
Not looking for EWE Global Express? Choose from our tracking support list here.
EWE Global Express tracking and Delivery Status online
To track EWE Global Express shipments, packets, cargo, or parcels, Ecouriertracking.com offers an online automated tracking system. Instead of visiting a delivery location or calling a customer service center, you can check the status of your package online.
How to check the status of EWE Global Express online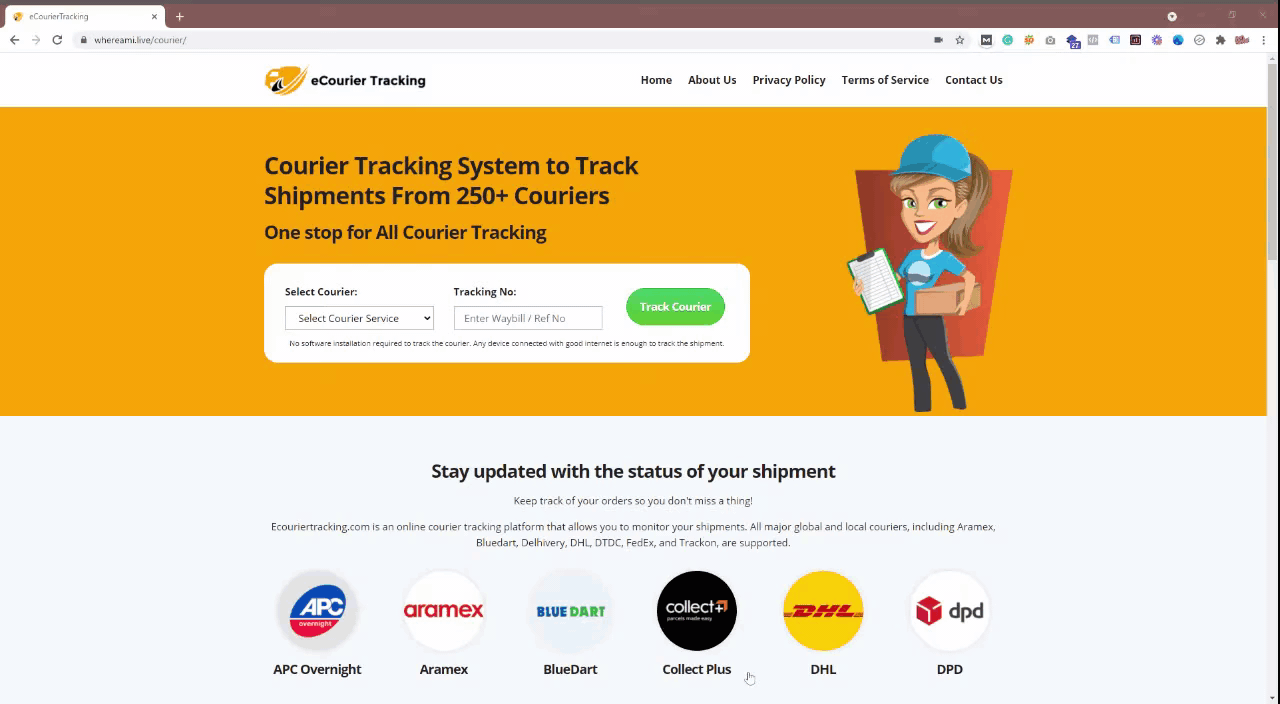 If you are expecting a courier from EWE Global Express, you can easily check the status of your shipment at any time. One way is to go to the EWE Global Express official website and monitor your courier's location online, while the other is to remain in this portal and follow the steps below.
Get your tracking number. Your EWE Global Express waybill number/reference number can be found on the EWE Global Express receipt or SMS which you should have received while sending the parcel.
Enter your EWE Global Express tracking/consignment number and click on track.
Wait 1-3 seconds for your EWE Global Express shipping status to appear under the form.
Official EWE Global Express Contact Information
Contact details of EWE Global Express for various cities are listed below along with respective EWE Global Express customer care numbers, emails, and their office addresses.
Branch Location
Address & Contact details
SYDNEY
HEADQUARTER
Unit 2, 21 Worth Street,
Chullora NSW 2190
AustraliaPhone: (02) 8985 2653
Email: [email protected]
MELBOURNE
6 Chifley Drive,
Moorabbin Airport VIC 3194
AustraliaPhone: (03) 8488 6899
Email: [email protected]
BRISBANE
361 Bradman Street,
Acacia Ridge QLD 4110
AustraliaPhone: (07) 32731719
Email: [email protected]
Germany
Im Taubengrund
3565451 Kelsterbach
GermanyPhone: 06107-9687780
Email: [email protected]
About EWE Global Express Services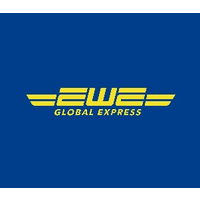 EWE Global Express is a multi-modal logistics business with a diverse market portfolio that includes air and sea shipping, ground transport, contract logistics, and international mail. We have a good market position because of our direct emphasis on high-value-added segments like IT-based advanced logistics systems and e-commerce models.
Sam Shan, a Chinese-Australian businessman, established the company in 2010 intending to forge a tangible link between the Western and Eastern markets through digital innovation, resulting in the facilitation of international trade.
In the event that the Consignment/Reference Number/Order Number do not match
The reasons could be 1 or more of the following:
Incorrect Consignment/Reference Number Number entry.
Invalid Consignment/Reference Number entry. The Consignment number varies between 7 to 11 digits only. Please re-check the numbers you have entered.
For multiple queries, please separate each Consignment or reference number with a comma only e.g. 111111,2222222,3333333
Incorrect Option Selection. You may have selected a Consignment option and entered a Reference Number, or vice versa. Please re-check your entry option.
There is no information on the Consignment/Reference Number/Order Number you have entered. Please try again later after some time.