Click on the Track courier button after entering your Syrian Post tracking/consignment number.
Track your Courier, Order, or Shipment Online
No software installation required to track the courier. Any device connected with good internet is enough to track the shipment.
Not looking for Syrian Post? Choose from our tracking support list here.
Syrian Post tracking and Delivery Status online
To track Syrian Post shipments, packets, cargo, or parcels, Ecouriertracking.com offers an online automated tracking system. Instead of visiting a delivery location or calling a customer service center, you can check the status of your package online.
How to check the status of Syrian Post online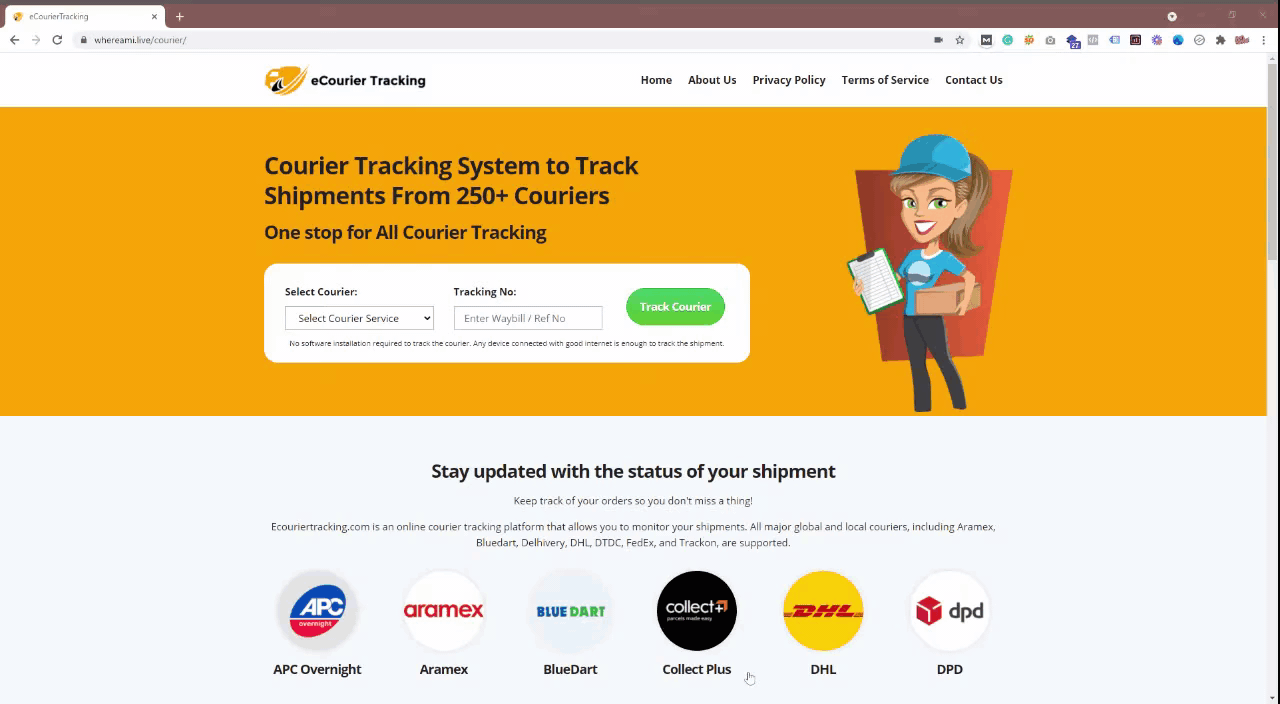 If you are expecting a courier from Syrian Post, you can easily check the status of your shipment at any time. One way is to go to the Syrian Post official website and monitor your courier's location online, while the other is to remain in this portal and follow the steps below.
Get your tracking number. Your Syrian Post waybill number/reference number can be found on the Syrian Post receipt or SMS which you should have received while sending the parcel.
Enter your Syrian Post tracking/consignment number and click on track.
Wait 1-3 seconds for your Syrian Post shipping status to appear under the form.
Official Syrian Post Contact Information
Contact details of Syrian Post for various cities are listed below along with respective Syrian Post customer care numbers, emails, and their office addresses.
Address: Al-Hejaz – Saadallah Al-Jabri
Email: [email protected]
Phone: (963) 2247563
Official Website: http://www.syrianpost.gov.sy/
About Syrian Post Services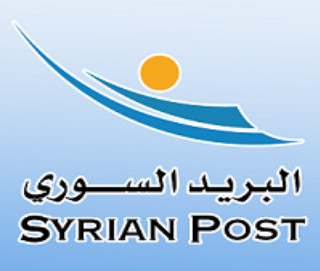 Through its long-standing and necessary services to the community, the Syrian Post Corporation was founded by organizational decree No. / 1936 / dated 10/7/1975, and has made an important contribution to the country's economic, social, and scientific growth. President Dr. Bashar al-Assad issued Law No. 38 on November 28, 2017, in a period marked by rapid globalization, freedom from restrictions, and the emergence of modern technologies, particularly in the world of communications, the application of quality systems, and reliance on marketing and competition principles. To put the provisions of the "Post Law" into effect Under the name "Syrian Post Corporation," the new and through it, the corporation became the general operator.
The law aims to organize and develop the sector, to support comprehensive service within the framework of service provision, to encourage fair competition between different operators in services that do not fall within the scope of exclusivity, to ensure transparency and non-discrimination between market operators, and to create an environment conducive to the growth and development of the sector growth of the postal sector in a way that aids in the promotion of long-term development
In the event that the Consignment/Reference Number/Order Number do not match
The reasons could be 1 or more of the following:
Incorrect Consignment/Reference Number Number entry.
Invalid Consignment/Reference Number entry. The Consignment number varies between 7 to 11 digits only. Please re-check the numbers you have entered.
For multiple queries, please separate each Consignment or reference number with a comma only e.g. 111111,2222222,3333333
Incorrect Option Selection. You may have selected a Consignment option and entered a Reference Number, or vice versa. Please re-check your entry option.
There is no information on the Consignment/Reference Number/Order Number you have entered. Please try again later after some time.