Click on the Track courier button after entering your ABF Freight tracking/consignment number.
Track your Courier, Order, or Shipment Online
No software installation required to track the courier. Any device connected with good internet is enough to track the shipment.
Not looking for ABF Freight? Choose from our tracking support list here.
ABF Freight tracking and Delivery Status online
To track ABF Freight shipments, packets, cargo, or parcels, Ecouriertracking.com offers an online automated tracking system. Instead of visiting a delivery location or calling a customer service center, you can check the status of your package online.
How to check the status of ABF Freight online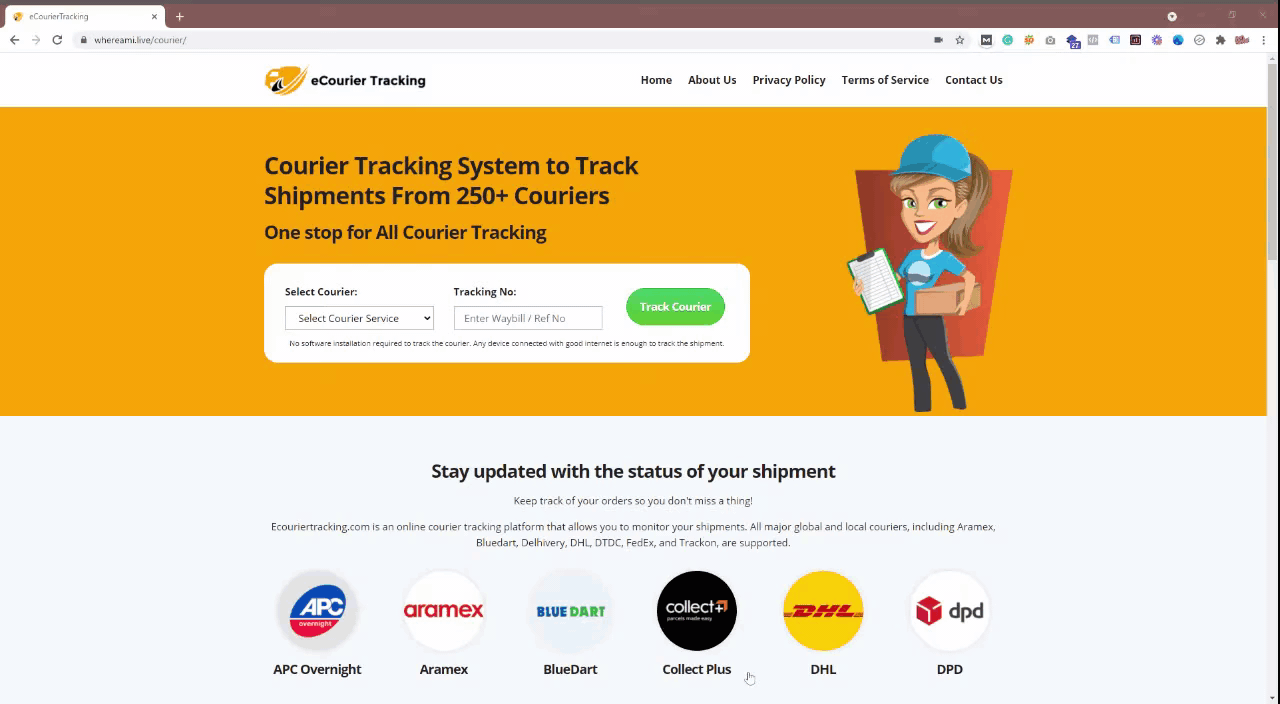 If you are expecting a courier from ABF Freight, you can easily check the status of your shipment at any time. One way is to go to the ABF Freight official website and monitor your courier's location online, while the other is to remain in this portal and follow the steps below.
Get your tracking number. Your ABF Freight waybill number/reference number can be found on the ABF Freight receipt or SMS which you should have received while sending the parcel.
Enter your ABF Freight tracking/consignment number and click on track.
Wait 1-3 seconds for your ABF Freight shipping status to appear under the form.
Official ABF Freight Contact Information
Contact details of ABF Freight for various cities are listed below along with respective ABF Freight customer care numbers, emails, and their office addresses.
ABF Freight®

PH : (800) 610-5544
General Office Address
ABF Freight System
P.O. Box 10048
Fort Smith, AR 72917-0048
ArcBest Customer Solutions
(800) 610-5544
fax: (479) 785-8701
[email protected]
Service Centers
Look up service center
Careers
(479) 785-8717
[email protected]
Safety & Security
(479) 785-6486
[email protected]
[email protected]
Website Help

Questions or comments may be directed to the Help Desk.
(479) 785-8900
fax: (479) 785-8600
[email protected]
About ABF Freight Services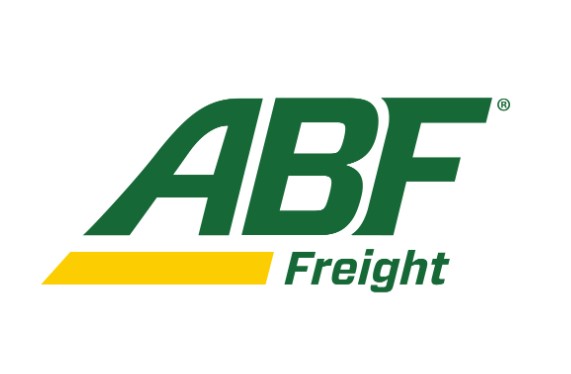 ABF Freight System is a freight company that began as a local freight hauler in 1923 and is now a subsidiary of ArcBest Corporation (formerly known as Arkansas Best). A network for regional and national less-than-truckload (LTL) transportation of general commodities is part of the company's infrastructure. ABF had $2.826 billion in sales and nearly 13,000 active employees at the end of 2017.
ABF Freight®, an ArcBest® carrier, can safely and securely transport your less-than-truckload (LTL) shipments. Our top priority is customer loyalty, and we take pride in offering cutting-edge transportation solutions through our industry-leading LTL services. ABF® will meet all of your requirements.
ABF Freight operates a North American less-than-truckload network to provide seamless logistics services in both short- and long-haul markets. Customers of ArcBest should rely on ABF's superior LTL solutions, which have been offered for nearly a century, to address transportation challenges.
In the event that the Consignment/Reference Number/Order Number do not match
The reasons could be 1 or more of the following:
Incorrect Consignment/Reference Number Number entry.
Invalid Consignment/Reference Number entry. The Consignment number varies between 7 to 11 digits only. Please re-check the numbers you have entered.
For multiple queries, please separate each Consignment or reference number with a comma only e.g. 111111,2222222,3333333
Incorrect Option Selection. You may have selected a Consignment option and entered a Reference Number, or vice versa. Please re-check your entry option.
There is no information on the Consignment/Reference Number/Order Number you have entered. Please try again later after some time.