Click on the Track courier button after entering your Ghana Post tracking/consignment number.
Track your Courier, Order, or Shipment Online
No software installation required to track the courier. Any device connected with good internet is enough to track the shipment.
Not looking for Ghana Post? Choose from our tracking support list here.
Ghana Post tracking and Delivery Status online
To track Ghana Post shipments, packets, cargo, or parcels, Ecouriertracking.com offers an online automated tracking system. Instead of visiting a delivery location or calling a customer service center, you can check the status of your package online.
How to check the status of Ghana Post online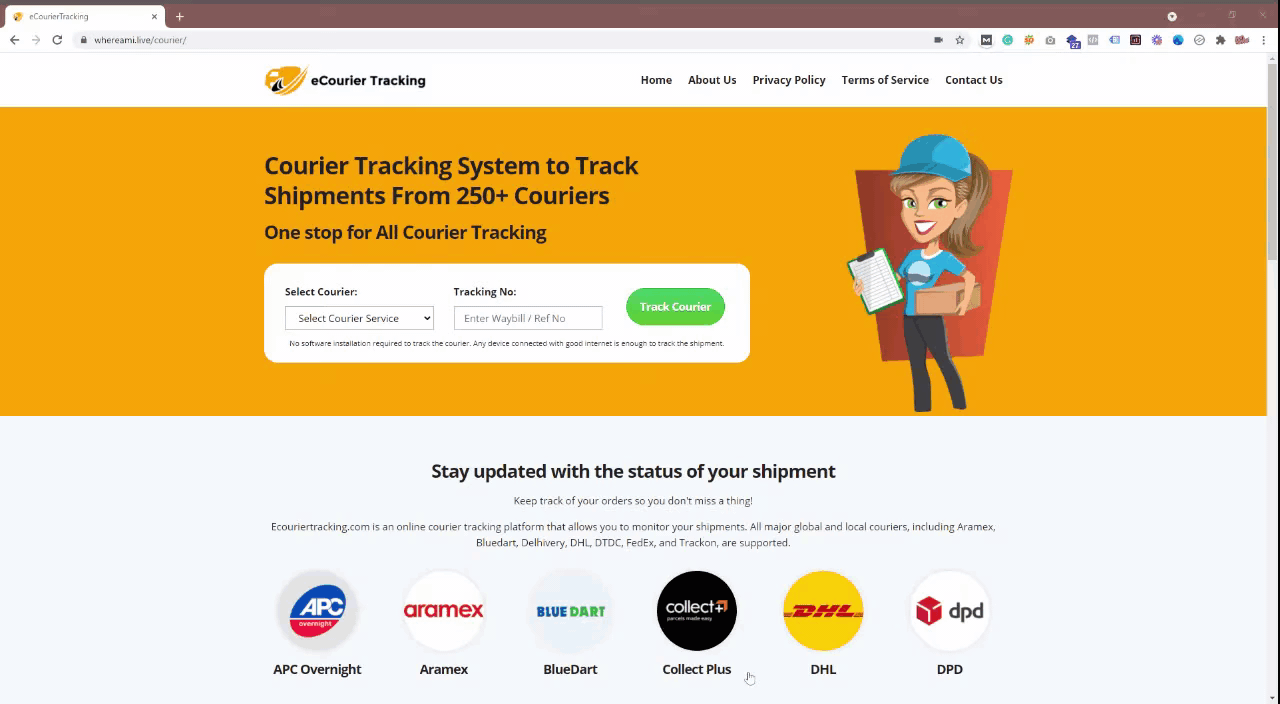 If you are expecting a courier from Ghana Post, you can easily check the status of your shipment at any time. One way is to go to the Ghana Post official website and monitor your courier's location online, while the other is to remain in this portal and follow the steps below.
Get your tracking number. Your Ghana Post waybill number/reference number can be found on the Ghana Post receipt or SMS which you should have received while sending the parcel.
Enter your Ghana Post tracking/consignment number and click on track.
Wait 1-3 seconds for your Ghana Post shipping status to appear under the form.
Official Ghana Post Contact Information
Contact details of Ghana Post for various cities are listed below along with respective Ghana Post customer care numbers, emails, and their office addresses.
Email: [email protected]
Address: G. P. O., Asafoatse Nettey Road, Accra Central, Ghana
Phone: +233 (0)302 668 138
Official Website: http://www.ghanapost.com.gh/
About Ghana Post Services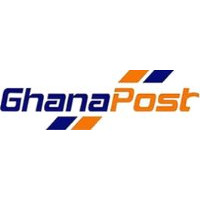 In August 1995, Ghana Post was formally separated from the Ghana Telecom Company by an Act of Parliament called Act 505. The corporation was supposed to function on strong business lines and be self-supporting under this Act of Incorporation. Ghana Postal Services Corporation became a limited liability company in July 1999. As a result of the conversion, the company was put in the same legal and regulatory working environment as other similar private businesses. As a result, the corporation was able to operate successfully in a competitive commercial environment, and its objectives were extended from what they were under Act 505.
Ghana Post provides courier, financial services (remittances, post assurance, and agency services), and traditional postal services as the country's designated operator, with a network of 360 post offices around the country. Ghana Post has been on a turnaround route for the past four years, resulting in tremendous growth through innovation, the introduction of new services, and the expansion of its fleet. The digitization of Post Offices has been at the heart of the turnaround strategy, allowing the company to readily introduce new services while the government's introduction of digital addresses has improved mail and parcel delivery. Ghpostpay, our online platform, was introduced in 2019 to allow clients to access our services from anywhere in the world.
In the event that the Consignment/Reference Number/Order Number do not match
The reasons could be 1 or more of the following:
Incorrect Consignment/Reference Number Number entry.
Invalid Consignment/Reference Number entry. The Consignment number varies between 7 to 11 digits only. Please re-check the numbers you have entered.
For multiple queries, please separate each Consignment or reference number with a comma only e.g. 111111,2222222,3333333
Incorrect Option Selection. You may have selected a Consignment option and entered a Reference Number, or vice versa. Please re-check your entry option.
There is no information on the Consignment/Reference Number/Order Number you have entered. Please try again later after some time.