Click on the Track courier button after entering your Day and Ross tracking/consignment number.
Track your Courier, Order, or Shipment Online
No software installation required to track the courier. Any device connected with good internet is enough to track the shipment.
Not looking for Day and Ross? Choose from our tracking support list here.
Day and Ross tracking and Delivery Status online
To track Day and Ross shipments, packets, cargo, or parcels, Ecouriertracking.com offers an online automated tracking system. Instead of visiting a delivery location or calling a customer service center, you can check the status of your package online.
How to check the status of Day and Ross online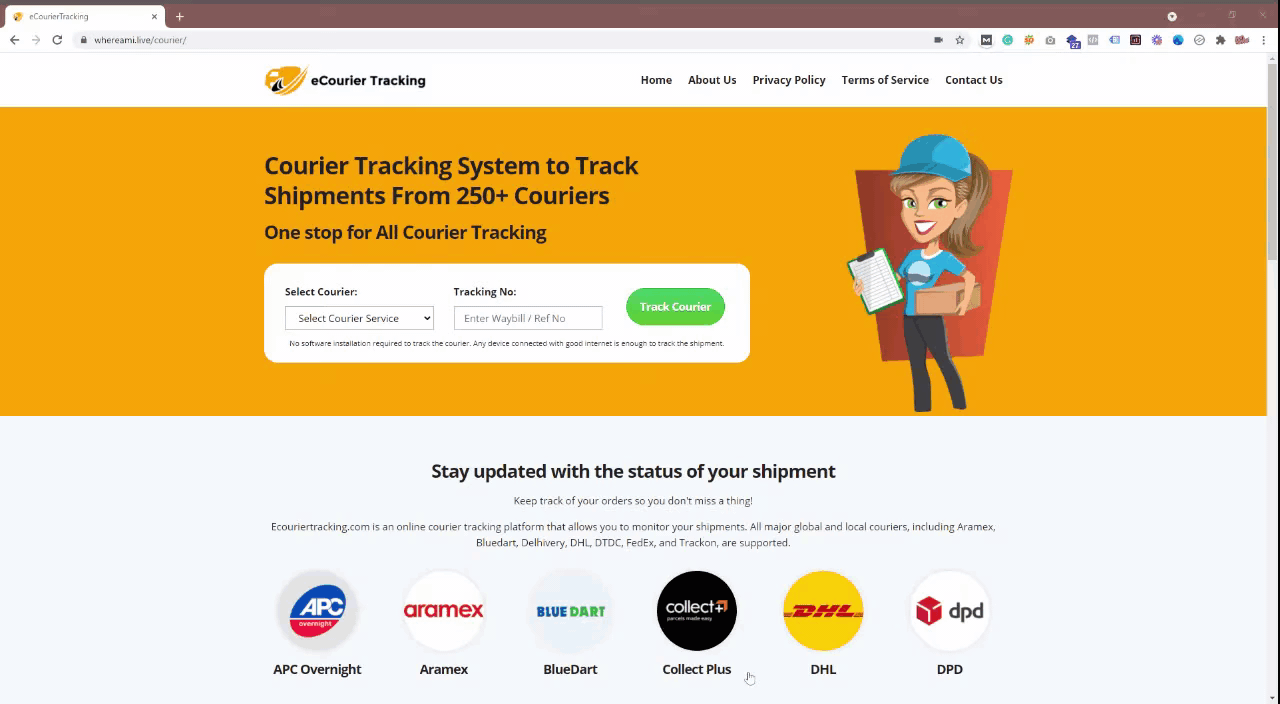 If you are expecting a courier from Day and Ross, you can easily check the status of your shipment at any time. One way is to go to the Day and Ross official website and monitor your courier's location online, while the other is to remain in this portal and follow the steps below.
Get your tracking number. Your Day and Ross waybill number/reference number can be found on the Day and Ross receipt or SMS which you should have received while sending the parcel.
Enter your Day and Ross tracking/consignment number and click on track.
Wait 1-3 seconds for your Day and Ross shipping status to appear under the form.
Official Day and Ross Contact Information
Contact details of Day and Ross for various cities are listed below along with respective Day and Ross customer care numbers, emails, and their office addresses.
Commerce Solutions (Home Deliveries )
1-877-726-3329
LTL
1-866-329-7677
Logistics (Supply Chain / Trade Networks)
1-888-298-7755
Flatbed
1-833-998-2614
Website Technical Support
Email Us: [email protected]
About Day and Ross Services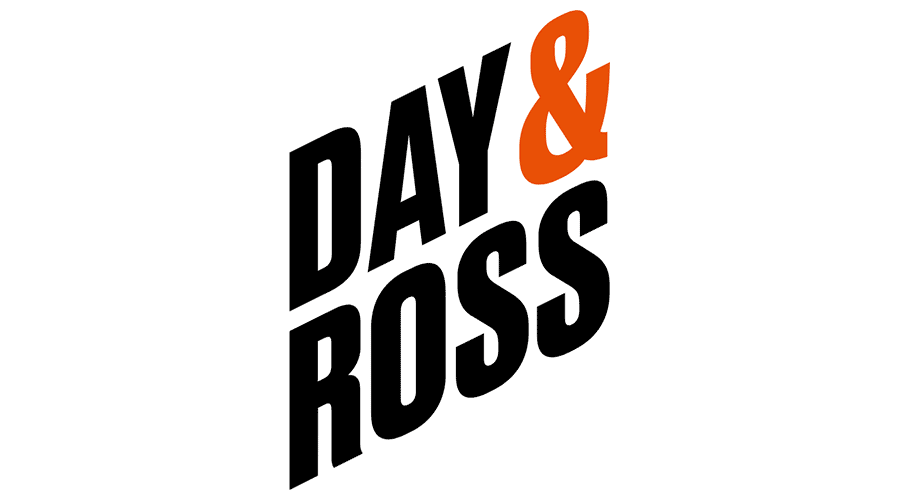 Day & Ross has expanded from a single truckload of potatoes in the 1950s to a fleet of thousands of trucks, making it one of Canada's largest transportation firms. We're a major player in cross-border and LTL/TL transportation, providing a diversified range of transport and logistics solutions across North America, with over 8,000 staff, drivers, and owner-operators.
We've been around for 70 years and we don't believe in compromising those values. Call us old-fashioned, but we treat your belongings as if they were our own. We're in it for the long haul, whether it's precious cargo – like the sold-out shipment of holiday presents – or a sense of security for our own team and their families. It's a matter of custom.
We are proud of the work we do. We've been named a General Motors Supplier of the Year four years in a row for exceeding expectations, delivering exceptional value, and bringing new ideas to the business. Winners are chosen based on product purchasing, global purchasing, and manufacturing services, customer care and aftersales, and logistics success parameters.
In the event that the Consignment/Reference Number/Order Number do not match
The reasons could be 1 or more of the following:
Incorrect Consignment/Reference Number Number entry.
Invalid Consignment/Reference Number entry. The Consignment number varies between 7 to 11 digits only. Please re-check the numbers you have entered.
For multiple queries, please separate each Consignment or reference number with a comma only e.g. 111111,2222222,3333333
Incorrect Option Selection. You may have selected a Consignment option and entered a Reference Number, or vice versa. Please re-check your entry option.
There is no information on the Consignment/Reference Number/Order Number you have entered. Please try again later after some time.