Click on the Track courier button after entering your Denmark Post tracking/consignment number.
Track your Courier, Order, or Shipment Online
No software installation required to track the courier. Any device connected with good internet is enough to track the shipment.
Not looking for Denmark Post? Choose from our tracking support list here.
Denmark Post tracking and Delivery Status online
To track Denmark Post shipments, packets, cargo, or parcels, Ecouriertracking.com offers an online automated tracking system. Instead of visiting a delivery location or calling a customer service center, you can check the status of your package online.
How to check the status of Denmark Post online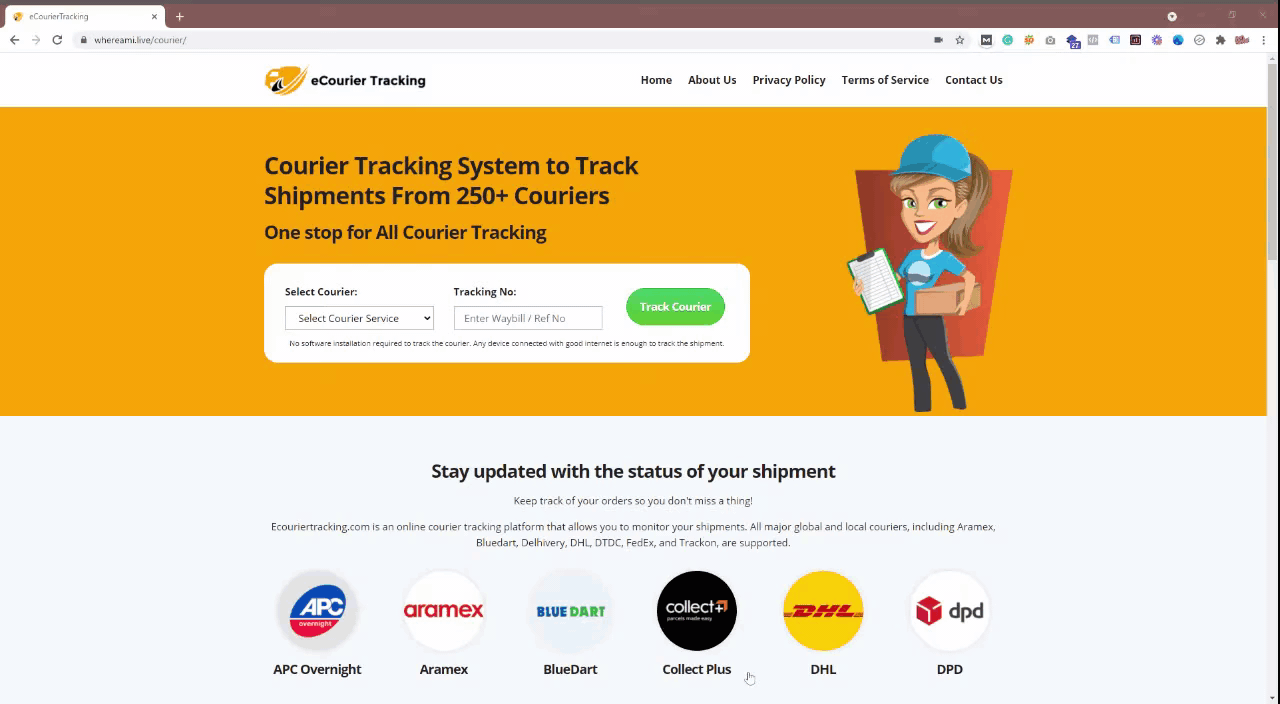 If you are expecting a courier from Denmark Post, you can easily check the status of your shipment at any time. One way is to go to the Denmark Post official website and monitor your courier's location online, while the other is to remain in this portal and follow the steps below.
Get your tracking number. Your Denmark Post waybill number/reference number can be found on the Denmark Post receipt or SMS which you should have received while sending the parcel.
Enter your Denmark Post tracking/consignment number and click on track.
Wait 1-3 seconds for your Denmark Post shipping status to appear under the form.
Official Denmark Post Contact Information
Contact details of Denmark Post for various cities are listed below along with respective Denmark Post customer care numbers, emails, and their office addresses.
Contact Information
Personal Call +45 70 70 70 30
Business Call +45 70 11 12 30
About Denmark Post Services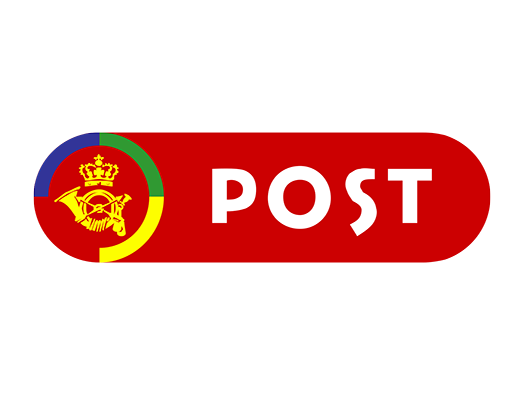 The Danish postal service is managed by Post-Danmark A/S, also known as PostNord Denmark. It was founded in 1995 as a result of political liberalization initiatives, and it took over the governmental agency Postvsenet's postal delivery tasks (established in 1624). In 2002, it was converted into a public limited company. In 2005, CVC Capital Partners purchased 22% of the company's stock, while the remaining 3.5 percent was sold at a discount to employees and held in reserve for a management incentive scheme.
Denmark post employs roughly 21,000 workers and annually delivers approximately a billion mail and 37 million deliveries. Post Danmark offers a wide range of services, including express deliveries (ensured delivery by 9 a.m. the next day), courier services, facility services, 10 a.m. service (ensured delivery by 10 a.m. every day), and electronic mailboxes (mail getting scanned electronically and sent to you by email instead of regular post). Post-Danmark declared its desire to merge with Posten AB, its Swedish counterpart, on April 1, 2008, in order to achieve better economies of scale and postal synergies. After the merger, the combined business had annual revenue of around 45 billion Swedish crowns and employed over 50,000 employees.
In the event that the Consignment/Reference Number/Order Number do not match
The reasons could be 1 or more of the following:
Incorrect Consignment/Reference Number Number entry.
Invalid Consignment/Reference Number entry. The Consignment number varies between 7 to 11 digits only. Please re-check the numbers you have entered.
For multiple queries, please separate each Consignment or reference number with a comma only e.g. 111111,2222222,3333333
Incorrect Option Selection. You may have selected a Consignment option and entered a Reference Number, or vice versa. Please re-check your entry option.
There is no information on the Consignment/Reference Number/Order Number you have entered. Please try again later after some time.