Click on the Track courier button after entering your Estafeta tracking/consignment number.
Track your Courier, Order, or Shipment Online
No software installation required to track the courier. Any device connected with good internet is enough to track the shipment.
Not looking for Estafeta? Choose from our tracking support list here.
Estafeta tracking and Delivery Status online
To track Estafeta shipments, packets, cargo, or parcels, Ecouriertracking.com offers an online automated tracking system. Instead of visiting a delivery location or calling a customer service center, you can check the status of your package online.
How to check the status of Estafeta online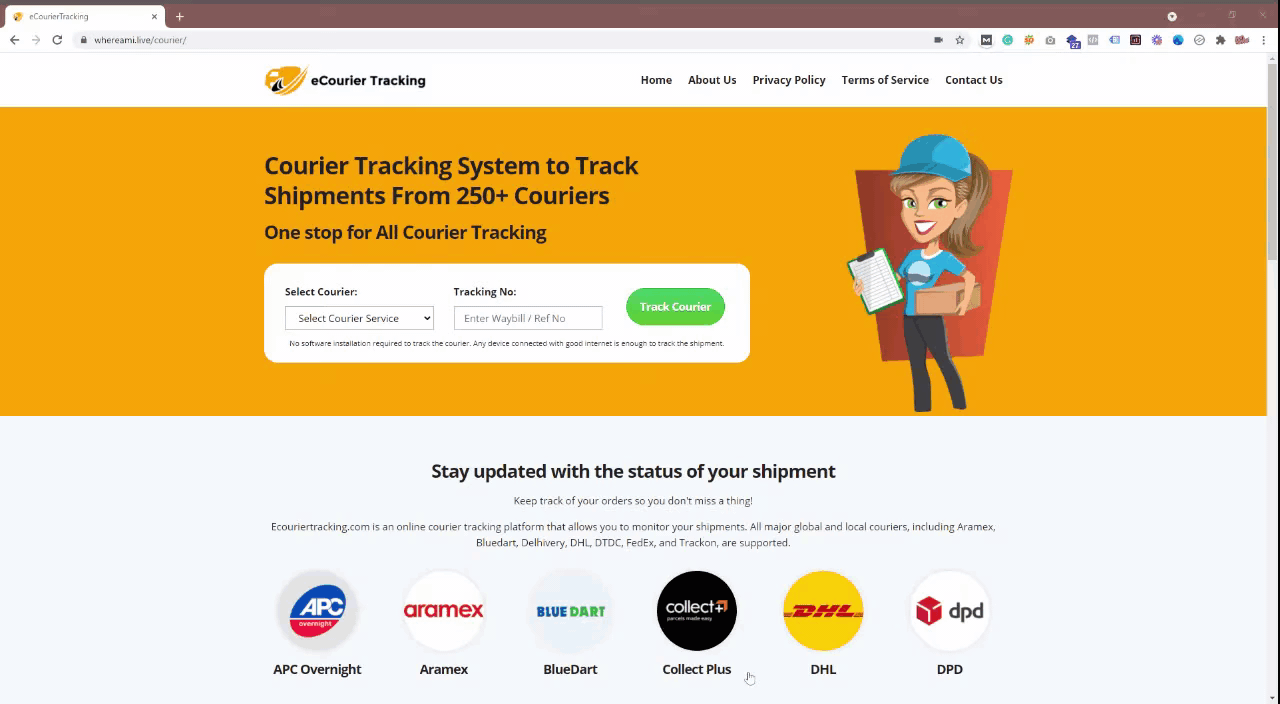 If you are expecting a courier from Estafeta, you can easily check the status of your shipment at any time. One way is to go to the Estafeta official website and monitor your courier's location online, while the other is to remain in this portal and follow the steps below.
Get your tracking number. Your Estafeta waybill number/reference number can be found on the Estafeta receipt or SMS which you should have received while sending the parcel.
Enter your Estafeta tracking/consignment number and click on track.
Wait 1-3 seconds for your Estafeta shipping status to appear under the form.
Official Estafeta Contact Information
Contact details of Estafeta for various cities are listed below along with respective Estafeta customer care numbers, emails, and their office addresses.
Address: LA FUENTE 1 LOC 2 ESQ, Blvd. Benito Juárez COL, La Fuente, 22703 Rosarito, B.C., Mexico
Phone: +52 555 270 8300
Official Website: https://www.estafeta.com
About Estafeta Services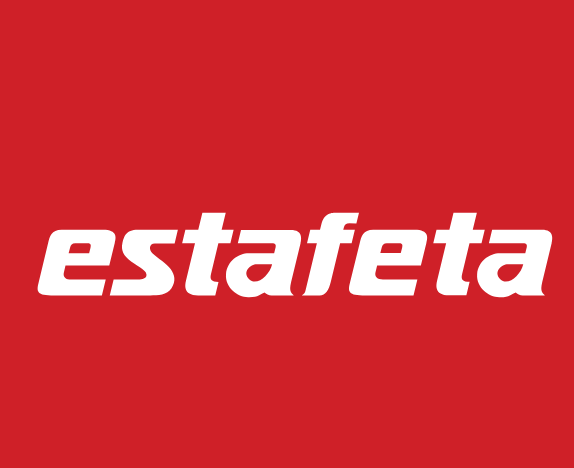 Our mission is to be a proud 100% Mexican company that leads in logistics solutions, with the goal of providing you with the finest service possible to help you expand your business. We find opportunities in your supply chain and tailor our methods to meet your requirements. We have the tools and infrastructure that your company needs to grow in terms of creativity, vision, efficiency, passion, and service quality. We transport your items throughout Mexico as well as to over 220 countries and territories around the world.
On August 8, we began operations, making us the first Mexican company to provide door-to-door service in the country. For delivery confirmation, portable optical readers were introduced in 2004. We opened the Veracruz and Hidalgo Operational Centers, completed the construction of customs facilities in San Luis Potosi, and streamlined company processes using ERP and CRM.
Our commitment as responsible corporate citizens is permanent, which is why we accept responsibility for the consequences of our actions, focusing our efforts on achieving a balance between the company's day-to-day operations and our ethical, economic, social, and environmental performance, all while maintaining a commitment to sustainability.
In the event that the Consignment/Reference Number/Order Number do not match
The reasons could be 1 or more of the following:
Incorrect Consignment/Reference Number Number entry.
Invalid Consignment/Reference Number entry. The Consignment number varies between 7 to 11 digits only. Please re-check the numbers you have entered.
For multiple queries, please separate each Consignment or reference number with a comma only e.g. 111111,2222222,3333333
Incorrect Option Selection. You may have selected a Consignment option and entered a Reference Number, or vice versa. Please re-check your entry option.
There is no information on the Consignment/Reference Number/Order Number you have entered. Please try again later after some time.