Click on the Track courier button after entering your Romania Post tracking/consignment number.
Track your Courier, Order, or Shipment Online
No software installation required to track the courier. Any device connected with good internet is enough to track the shipment.
Not looking for Romania Post? Choose from our tracking support list here.
Romania Post tracking and Delivery Status online
To track Romania Post shipments, packets, cargo, or parcels, Ecouriertracking.com offers an online automated tracking system. Instead of visiting a delivery location or calling a customer service center, you can check the status of your package online.
How to check the status of Romania Post online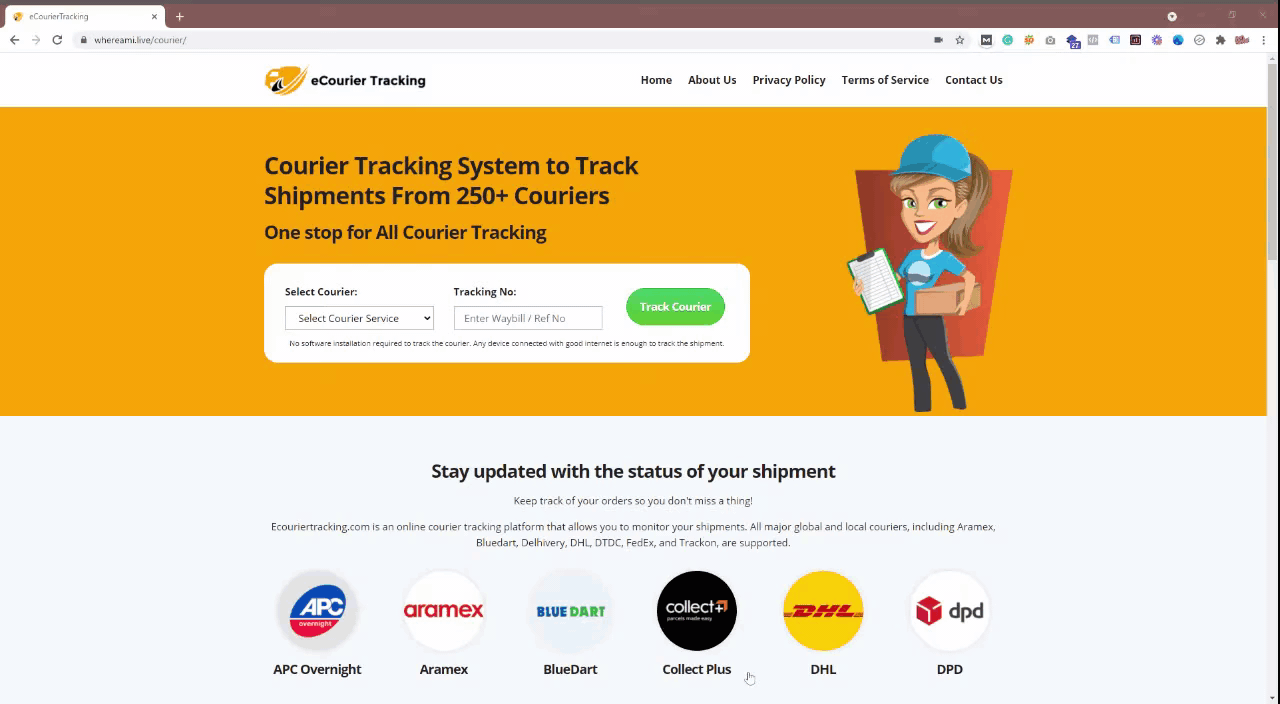 If you are expecting a courier from Romania Post, you can easily check the status of your shipment at any time. One way is to go to the Romania Post official website and monitor your courier's location online, while the other is to remain in this portal and follow the steps below.
Get your tracking number. Your Romania Post waybill number/reference number can be found on the Romania Post receipt or SMS which you should have received while sending the parcel.
Enter your Romania Post tracking/consignment number and click on track.
Wait 1-3 seconds for your Romania Post shipping status to appear under the form.
Official Romania Post Contact Information
Contact details of Romania Post for various cities are listed below along with respective Romania Post customer care numbers, emails, and their office addresses.
Email: [email protected]
Official Website: http://www.posta-romana.ro/
Phone: + (40) 021 9393 111
About Romania Post Services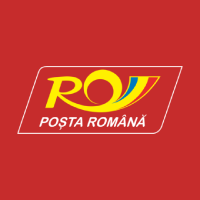 Poșta Română competes on the free market for value-added postal and press services, and performs ancillary activities that are necessary to perform the main objects of activity, namely external trade, supply, research and technological and information design, medical services, education, and social-cultural services, and so on, in a profitable manner. Since the Middle Ages, the post has been known in Romanian provinces. It arose from the desire to extend the sovereigns' orders up to the boundaries of the land they controlled. Sovereign couriers rode horses that were kindly supplied to them by the residents of the villages and cities they passed through.
Romania Post has adopted an active policy over the years to foster cooperation and partnerships at many levels. In 2004, Romania hosted the 23rd UPU Congress, an event that established policy and strategy for international postal activity at a time when the global postal market was rapidly changing. Since its inception in 1874, Poșta Română has been a founding member of the Universal Postal Union. Poșta Română hosted and organized UPU's 23rd Universal Postal Congress, which took place in Bucharest in 2004. Romania was the chairman of the UPU Council of Administration from 2004 and 2008, contributing to the decision-making process on the future of postal services.
In the event that the Consignment/Reference Number/Order Number do not match
The reasons could be 1 or more of the following:
Incorrect Consignment/Reference Number Number entry.
Invalid Consignment/Reference Number entry. The Consignment number varies between 7 to 11 digits only. Please re-check the numbers you have entered.
For multiple queries, please separate each Consignment or reference number with a comma only e.g. 111111,2222222,3333333
Incorrect Option Selection. You may have selected a Consignment option and entered a Reference Number, or vice versa. Please re-check your entry option.
There is no information on the Consignment/Reference Number/Order Number you have entered. Please try again later after some time.