Click on the Track courier button after entering your TOLL tracking/consignment number.
Track your Courier, Order, or Shipment Online
No software installation required to track the courier. Any device connected with good internet is enough to track the shipment.
Not looking for TOLL? Choose from our tracking support list here.
TOLL tracking and Delivery Status online
To track TOLL shipments, packets, cargo, or parcels, Ecouriertracking.com offers an online automated tracking system. Instead of visiting a delivery location or calling a customer service center, you can check the status of your package online.
How to check the status of TOLL online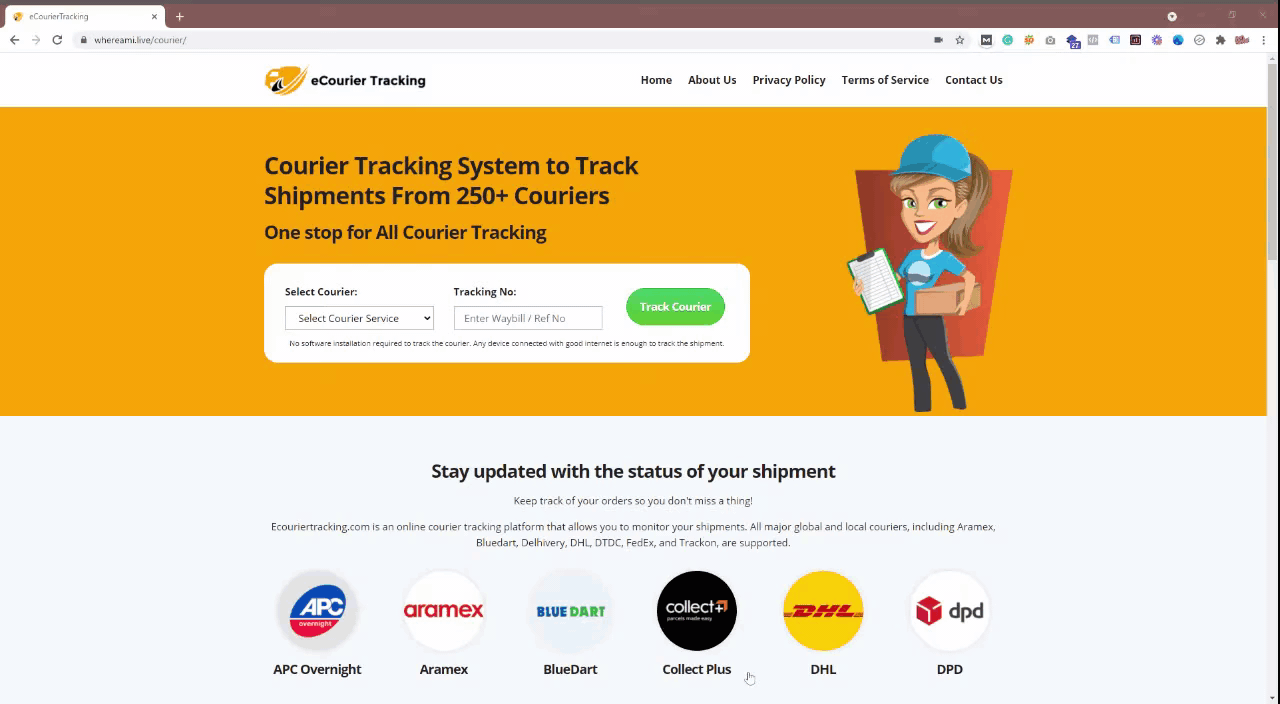 If you are expecting a courier from TOLL, you can easily check the status of your shipment at any time. One way is to go to the TOLL official website and monitor your courier's location online, while the other is to remain in this portal and follow the steps below.
Get your tracking number. Your TOLL waybill number/reference number can be found on the TOLL receipt or SMS which you should have received while sending the parcel.
Enter your TOLL tracking/consignment number and click on track.
Wait 1-3 seconds for your TOLL shipping status to appear under the form.
Official TOLL Contact Information
Contact details of TOLL for various cities are listed below along with respective TOLL customer care numbers, emails, and their office addresses.
Address:  Level 7, 380 St Kilda Road, Melbourne VIC 3004, Australia
Phone: +61 13 15 31 / +852 8106 3232
Email: [email protected]
Official Website: http://www.tollgroup.com
About TOLL Services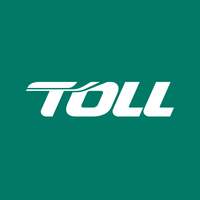 The Toll Group is a transport and logistics firm based in Australia that operates in the road, rail, sea, air, and warehousing. Global Express, Global Forwarding, and Global Logistics are its three divisions. It is a Japan Post Holdings subsidiary. National Minerals bought the Toll business in 1959, which was founded on a horse-and-cart coal hauling business started by Albert Toll in Newcastle in 1888. Peko Wallsend, a mining conglomerate, bought it in 1962. Toll grew into a national carrier under Peko Wallsend, which used Toll for all of its transportation needs. Toll-Chadwick was formed in 1969 when it combined with HH Chadwick. Its new owners wanted to unify the two companies' industries and develop into containerized transportation.
Toll Global Express is the group's logistics and transportation subsidiary. It planned to expand its compressed natural gas-powered fleet to around 70 vehicles in 2012. It started in 2014 that it would build a $150 million, 71,000-square-meter parcel-sorting center near Melbourne Airport in collaboration with Australia Pacific Airports. In April 2021, Toll agreed to sell the division to Allegro Funds.
In the event that the Consignment/Reference Number/Order Number do not match
The reasons could be 1 or more of the following:
Incorrect Consignment/Reference Number Number entry.
Invalid Consignment/Reference Number entry. The Consignment number varies between 7 to 11 digits only. Please re-check the numbers you have entered.
For multiple queries, please separate each Consignment or reference number with a comma only e.g. 111111,2222222,3333333
Incorrect Option Selection. You may have selected a Consignment option and entered a Reference Number, or vice versa. Please re-check your entry option.
There is no information on the Consignment/Reference Number/Order Number you have entered. Please try again later after some time.