Click on the Track courier button after entering your Correos Spain tracking/consignment number.
Track your Courier, Order, or Shipment Online
No software installation required to track the courier. Any device connected with good internet is enough to track the shipment.
Not looking for Correos Spain? Choose from our tracking support list here.
Correos Spain tracking and Delivery Status online
To track Correos Spain shipments, packets, cargo, or parcels, Ecouriertracking.com offers an online automated tracking system. Instead of visiting a delivery location or calling a customer service center, you can check the status of your package online.
How to check the status of Correos Spain online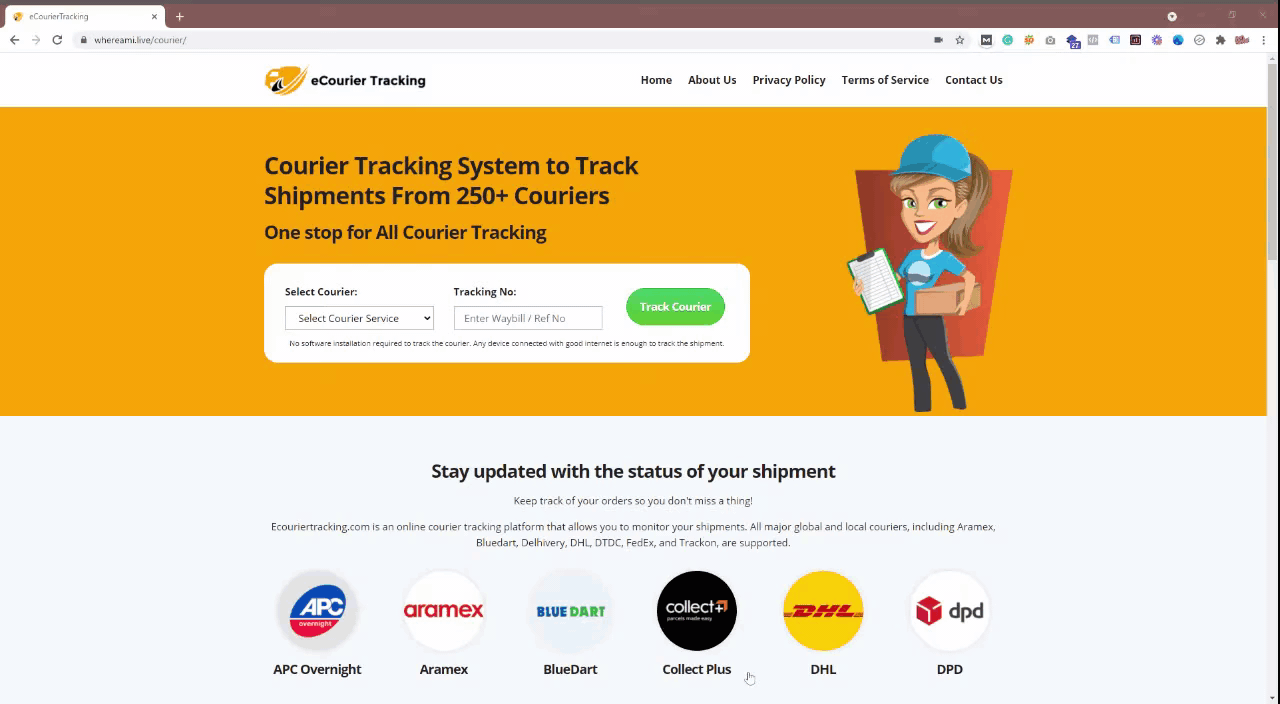 If you are expecting a courier from Correos Spain, you can easily check the status of your shipment at any time. One way is to go to the Correos Spain official website and monitor your courier's location online, while the other is to remain in this portal and follow the steps below.
Get your tracking number. Your Correos Spain waybill number/reference number can be found on the Correos Spain receipt or SMS which you should have received while sending the parcel.
Enter your Correos Spain tracking/consignment number and click on track.
Wait 1-3 seconds for your Correos Spain shipping status to appear under the form.
Official Correos Spain Contact Information
Contact details of Correos Spain for various cities are listed below along with respective Correos Spain customer care numbers, emails, and their office addresses.
Address: Centro Comercial El Castillo, Calle Valle del Roncal, s/n, 28692 Villafranca del Castillo, Madrid, Spain
Phone:+34 902197197
Email: [email protected]
Official Website: http://www.correos.es/
About Correos Spain Services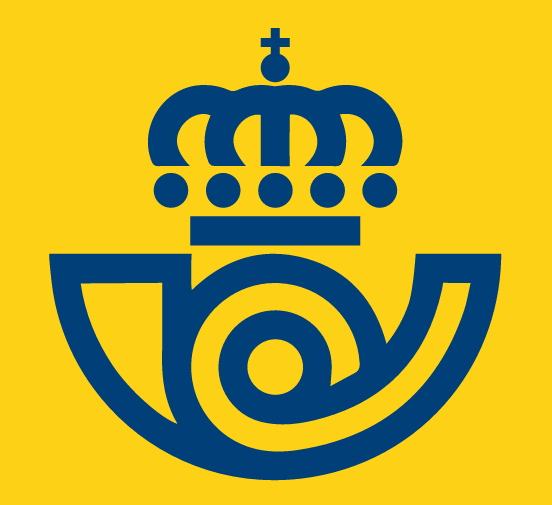 Correos, or Sociedad Estatal de Correos y Telégrafos, S.A., is a state-owned corporation that provides postal services throughout Spain. It also has responsibility for mail services in Andorra due to bilateral agreements with the French company La Poste. The beginnings of Correos may be traced back to 1716. After a change of dynasty in Spain, King Philip V appointed Juan Tomás de Goyeneche as Chief Superintendent and General Administrator of the Mail Offices on July 8, 1716, making the postal service the responsibility of the state.
Through the State Society for Industrial Participations, the corporation is 100 percent controlled by the government (SEPI). Correos is one of the world's largest postal systems, with over 53,000 employees and 5.4 billion pieces of mail sent each year. It is headquartered in Madrid and operates over 10,000 post offices throughout the country. Correos and its subsidiaries: Correos Express, the Group's urgent postal service; Correos Nexia, a firm that provides communication and document management services to other businesses; and Correos Telecom, which maintains the Group's telecommunication infrastructure, make up the Correos Group.
In the event that the Consignment/Reference Number/Order Number do not match
The reasons could be 1 or more of the following:
Incorrect Consignment/Reference Number Number entry.
Invalid Consignment/Reference Number entry. The Consignment number varies between 7 to 11 digits only. Please re-check the numbers you have entered.
For multiple queries, please separate each Consignment or reference number with a comma only e.g. 111111,2222222,3333333
Incorrect Option Selection. You may have selected a Consignment option and entered a Reference Number, or vice versa. Please re-check your entry option.
There is no information on the Consignment/Reference Number/Order Number you have entered. Please try again later after some time.