Click on the Track courier button after entering your Uganda Post tracking/consignment number.
Track your Courier, Order, or Shipment Online
No software installation required to track the courier. Any device connected with good internet is enough to track the shipment.
Not looking for Uganda Post? Choose from our tracking support list here.
Uganda Post tracking and Delivery Status online
To track Uganda Post shipments, packets, cargo, or parcels, Ecouriertracking.com offers an online automated tracking system. Instead of visiting a delivery location or calling a customer service center, you can check the status of your package online.
How to check the status of Uganda Post online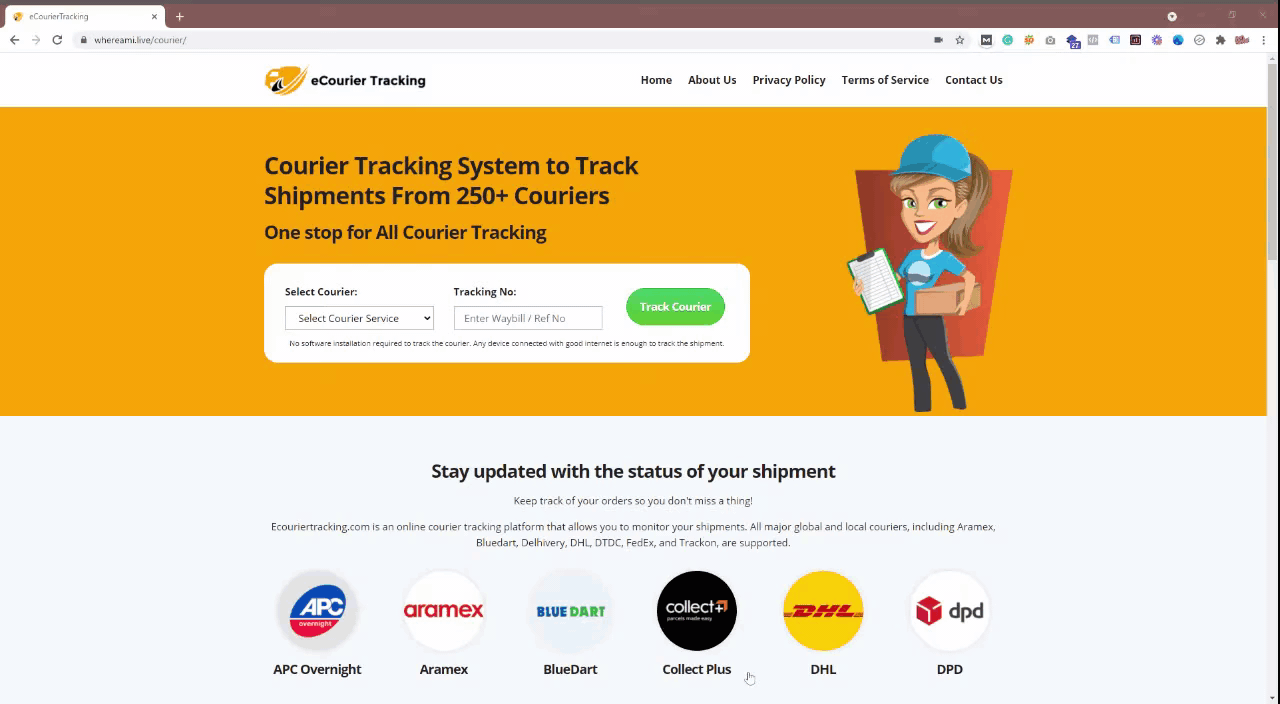 If you are expecting a courier from Uganda Post, you can easily check the status of your shipment at any time. One way is to go to the Uganda Post official website and monitor your courier's location online, while the other is to remain in this portal and follow the steps below.
Get your tracking number. Your Uganda Post waybill number/reference number can be found on the Uganda Post receipt or SMS which you should have received while sending the parcel.
Enter your Uganda Post tracking/consignment number and click on track.
Wait 1-3 seconds for your Uganda Post shipping status to appear under the form.
Official Uganda Post Contact Information
Contact details of Uganda Post for various cities are listed below along with respective Uganda Post customer care numbers, emails, and their office addresses.
Address: Speke Rd, Kampala
Phone: (256) 414 -255511
Official website: http://www.ugapost.co.ug/
Email: [email protected]
About Uganda Post Services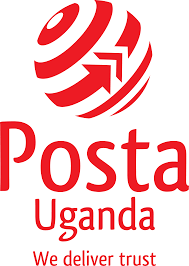 Posta Uganda is Uganda's largest provider of postal services, with a vast network of postal delivery stations extending all the way down to the sub-national level. Mail is delivered to over 70,000 post boxes across the country, and we provide a variety of auxiliary services through over 300 post offices. These services include letter and parcel delivery, an express courier service, local and international money transfers, internet services, philately for collectors, affordable public transportation via the Post Bus, newspaper and magazine distribution, and acting as a telecommunications provider's agent.
Posta Uganda underwent a restructuring exercise earlier this year as a precondition for revitalizing the firm and restoring consumer confidence and satisfaction. This exercise aims to transform the company into a customer-driven enterprise by implementing modern corporate concepts and best practices that will allow us to not only improve the quality of our current services but also develop new and creative goods to meet our customers' needs. This new way of doing business will provide you with a fully integrated delivery program that is tailored to you, your company, and, most importantly, your consumers. We understand how important it is for our corporate customers to have access to flexible communication channels so that you and your customers can conduct business promptly and reliably, no matter where you or they are.
In the event that the Consignment/Reference Number/Order Number do not match
The reasons could be 1 or more of the following:
Incorrect Consignment/Reference Number Number entry.
Invalid Consignment/Reference Number entry. The Consignment number varies between 7 to 11 digits only. Please re-check the numbers you have entered.
For multiple queries, please separate each Consignment or reference number with a comma only e.g. 111111,2222222,3333333
Incorrect Option Selection. You may have selected a Consignment option and entered a Reference Number, or vice versa. Please re-check your entry option.
There is no information on the Consignment/Reference Number/Order Number you have entered. Please try again later after some time.