Click on the Track courier button after entering your LBC tracking/consignment number.
Track your Courier, Order, or Shipment Online
No software installation required to track the courier. Any device connected with good internet is enough to track the shipment.
Not looking for LBC? Choose from our tracking support list here.
LBC tracking and Delivery Status online
To track LBC shipments, packets, cargo, or parcels, Ecouriertracking.com offers an online automated tracking system. Instead of visiting a delivery location or calling a customer service center, you can check the status of your package online.
How to check the status of LBC online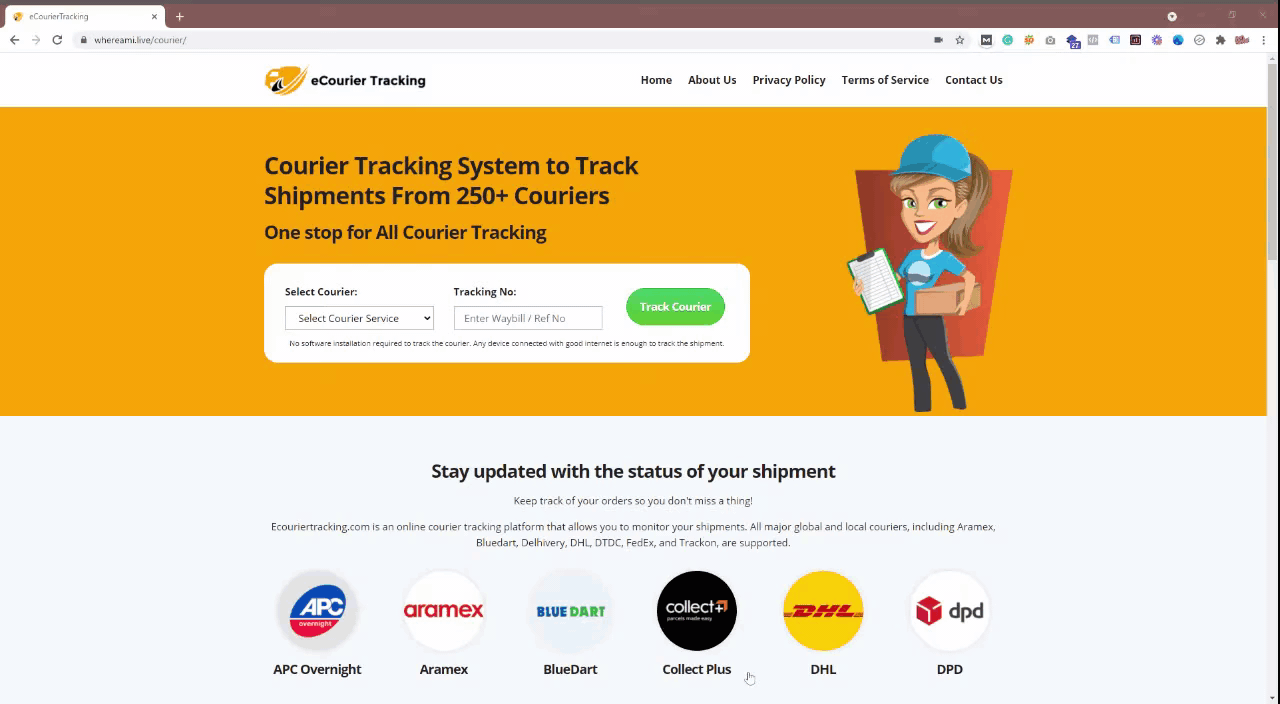 If you are expecting a courier from LBC, you can easily check the status of your shipment at any time. One way is to go to the LBC official website and monitor your courier's location online, while the other is to remain in this portal and follow the steps below.
Get your tracking number. Your LBC waybill number/reference number can be found on the LBC receipt or SMS which you should have received while sending the parcel.
Enter your LBC tracking/consignment number and click on track.
Wait 1-3 seconds for your LBC shipping status to appear under the form.
Official LBC Contact Information
Contact details of LBC for various cities are listed below along with respective LBC customer care numbers, emails, and their office addresses.
Address :
10th Floor Tower B Two Ecom Center,
Bayshore Ave. corner Harbor Drive,
Mall of Asia Complex, Pasay,
Metro Manila, NCR 1300, PH
Email: [email protected]
Phone:+63 02-88585999
FB Messenger: @lbcexpress
About LBC Services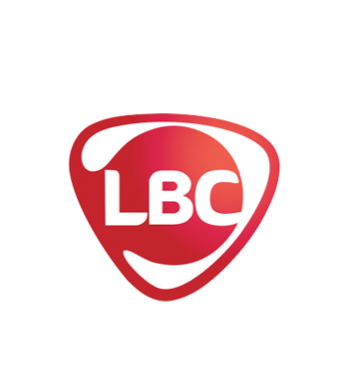 LBC Express, Inc. (formerly known as Luzon Brokerage Firm) (PSE: LBC) is a Philippine courier company. It now offers scheduled commercial vehicle freight flights, with cargo airline services set to resume on May 31, 2014. LBC has more than 1,252 branches in the Philippines and more than 60 locations in the United States and Canada as of 2016. Hong Kong, Australia, Brunei, Malaysia, Singapore, Japan, Germany, United Arab Emirates, Spain, Kuwait, South Korea, and Taiwan are also represented. Carlos Araneta of the Araneta family created Luzon Brokerage Company in 1945 as a brokerage firm. Carlos Araneta expanded his family-owned firm into an air cargo agency and later as a forwarding service provider to clients with the support of his sons Juan Carlos, Santiago, and Fernando.
The organization is responsible for dispatching shipments via asset-based carriers and arranging shipment space for their customers as a third-party shipping provider. In 1973, the corporation proceeded to extend its logistic capabilities, eventually introducing 24-hour overnight delivery services to the country.
In the event that the Consignment/Reference Number/Order Number do not match
The reasons could be 1 or more of the following:
Incorrect Consignment/Reference Number Number entry.
Invalid Consignment/Reference Number entry. The Consignment number varies between 7 to 11 digits only. Please re-check the numbers you have entered.
For multiple queries, please separate each Consignment or reference number with a comma only e.g. 111111,2222222,3333333
Incorrect Option Selection. You may have selected a Consignment option and entered a Reference Number, or vice versa. Please re-check your entry option.
There is no information on the Consignment/Reference Number/Order Number you have entered. Please try again later after some time.