Click on the Track courier button after entering your Easy Ship tracking/consignment number.
Track your Courier, Order, or Shipment Online
No software installation required to track the courier. Any device connected with good internet is enough to track the shipment.
Not looking for Easy Ship? Choose from our tracking support list here.
Easy Ship tracking and Delivery Status online
To track Easy Ship shipments, packets, cargo, or parcels, Ecouriertracking.com offers an online automated tracking system. Instead of visiting a delivery location or calling a customer service center, you can check the status of your package online.
How to check the status of Easy Ship online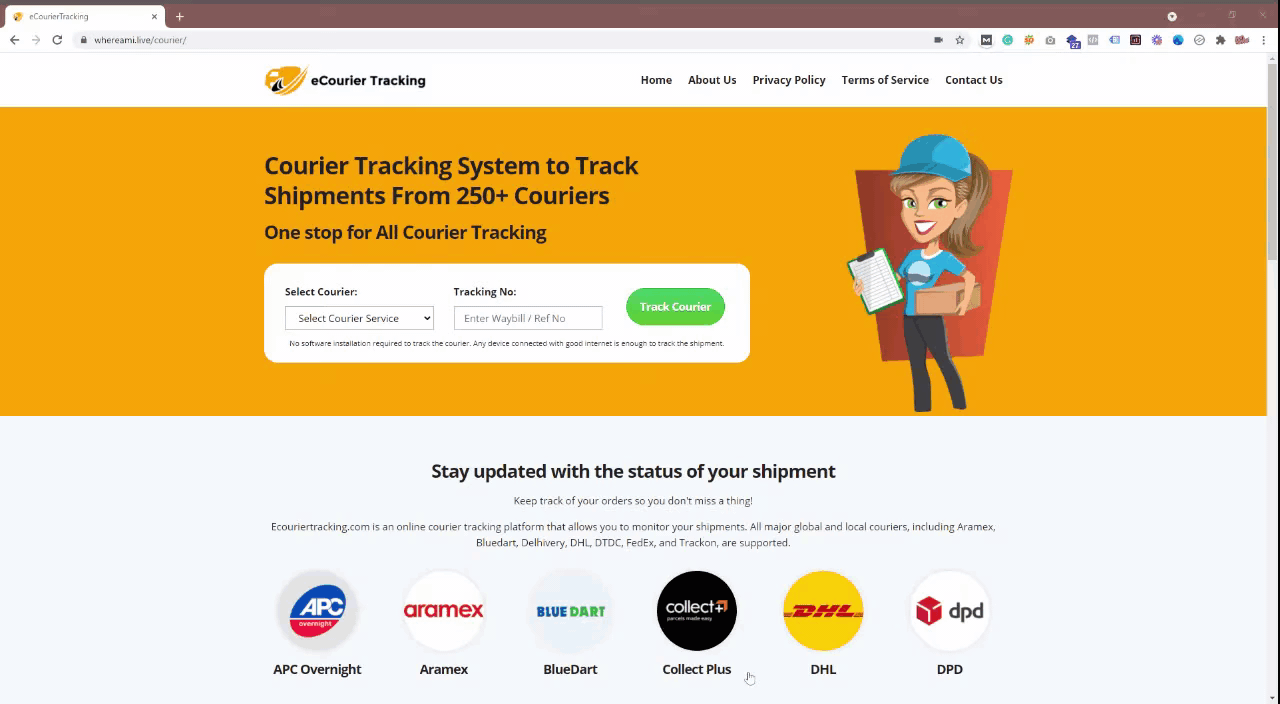 If you are expecting a courier from Easy Ship, you can easily check the status of your shipment at any time. One way is to go to the Easy Ship official website and monitor your courier's location online, while the other is to remain in this portal and follow the steps below.
Get your tracking number. Your Easy Ship waybill number/reference number can be found on the Easy Ship receipt or SMS which you should have received while sending the parcel.
Enter your Easy Ship tracking/consignment number and click on track.
Wait 1-3 seconds for your Easy Ship shipping status to appear under the form.
Official Easy Ship Contact Information
Contact details of Easy Ship for various cities are listed below along with respective Easy Ship customer care numbers, emails, and their office addresses.
Email: [email protected]
Phone : +852 3008 3991
List of Addresses:
USA: 55 Prospect Street, Unit 401, Brooklyn, 11201, NY
Canada: 401 Bay St, Suite 1600, Toronto, Ontario
United Kingdom: Huddle, Suite 302a, 3 Shortlands, Hammersmith, London W6 8DA
Hong Kong: 20/F, Hua Fu Commercial Building, 111 Queen's Road West, Sheung Wan
Singapore: 380 Jalan Besar Level 16, 209000
Australia: Level 4, 152 Elizabeth Street, Melbourne VIC 3000
Taiwan: No. 119, Section 1, Chongqing South Road, Zhongzheng District, Taipei 10045
About Easy Ship Services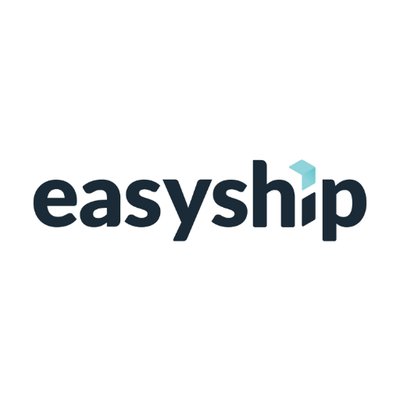 Easyship is the most popular shipping platform for borderless eCommerce. Our software is used by companies of all sizes to deliver their products to buyers all over the world. Thousands of brands engaging with customers all over the world through a turnkey shipping platform was what we envisaged as the future of eCommerce.We started building a platform to simplify shipping and fulfillment services for vendors, small businesses, and crowdfunding projects so they could access new markets more easily.
Your logistics partners are equally as crucial as the speed of your software when it comes to transferring items. You have rapid access to our cheap shipping rates, global warehouse network, and customs clearing partners when you utilize Easyship. We're a global team of eCommerce industry professionals establishing an innovative technology platform and a logistical network of shipping providers, warehouses, airlines, and ports to provide ambitious enterprises the greatest shipping tools possible.
In the event that the Consignment/Reference Number/Order Number do not match
The reasons could be 1 or more of the following:
Incorrect Consignment/Reference Number Number entry.
Invalid Consignment/Reference Number entry. The Consignment number varies between 7 to 11 digits only. Please re-check the numbers you have entered.
For multiple queries, please separate each Consignment or reference number with a comma only e.g. 111111,2222222,3333333
Incorrect Option Selection. You may have selected a Consignment option and entered a Reference Number, or vice versa. Please re-check your entry option.
There is no information on the Consignment/Reference Number/Order Number you have entered. Please try again later after some time.