Click on the Track courier button after entering your Zeleris tracking/consignment number.
Track your Courier, Order, or Shipment Online
No software installation required to track the courier. Any device connected with good internet is enough to track the shipment.
Not looking for Zeleris? Choose from our tracking support list here.
Zeleris tracking and Delivery Status online
To track Zeleris shipments, packets, cargo, or parcels, Ecouriertracking.com offers an online automated tracking system. Instead of visiting a delivery location or calling a customer service center, you can check the status of your package online.
How to check the status of Zeleris online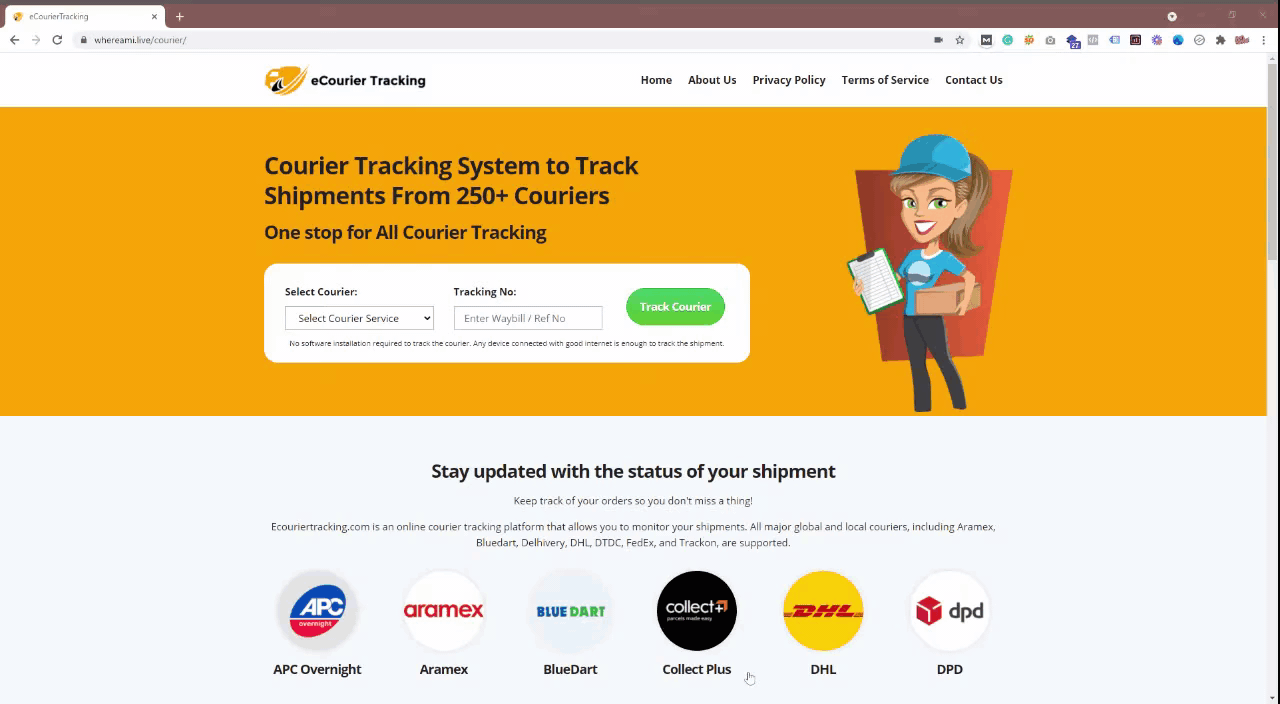 If you are expecting a courier from Zeleris, you can easily check the status of your shipment at any time. One way is to go to the Zeleris official website and monitor your courier's location online, while the other is to remain in this portal and follow the steps below.
Get your tracking number. Your Zeleris waybill number/reference number can be found on the Zeleris receipt or SMS which you should have received while sending the parcel.
Enter your Zeleris tracking/consignment number and click on track.
Wait 1-3 seconds for your Zeleris shipping status to appear under the form.
Official Zeleris Contact Information
Contact details of Zeleris for various cities are listed below along with respective Zeleris customer care numbers, emails, and their office addresses.
Address: Madrid, Madrid, Spain
Phone: +34 91 707 4001
Official Website:  https://www.zeleris.com
About Zeleris Services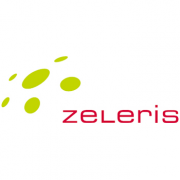 Zeleris (Telefónica Servicios Integrales de Distribución, SAU) is a Telefónica Group firm that specialises in emergency transportation, logistics, and wholesale mobile telephony distribution. National and international transportation: Zeleris stands out for its extensive experience in the development of tools aimed at increasing the efficiency of deliveries to individual recipients (b2c) in a wide range of industries, including e-commerce, publishing, telecommunications, consumer electronics, and so on. Logistics: 30,000 m2 of storage space split between the new Pinto logistics warehouse in Madrid and agreements with several operators. Operational flexibility, seamless integration of warehouse logistics with transportation, proprietary IT systems, and precise quality indicators and reports distinguish Zeleris Logistics Service.
Zeleris is Telefónica Móviles' Integral Logistics Operator, providing services such as Commercial Logistics and Reverse Logistics (After-Sales Service). In Spain, Zeleris is the Telefónica Group's principal mobile phone distributor. Zeleris is currently the national distributor for more than 90% of Movistar phones, providing distributors with a full supply, logistics, buy finance, and after-sales service.
In the event that the Consignment/Reference Number/Order Number do not match
The reasons could be 1 or more of the following:
Incorrect Consignment/Reference Number Number entry.
Invalid Consignment/Reference Number entry. The Consignment number varies between 7 to 11 digits only. Please re-check the numbers you have entered.
For multiple queries, please separate each Consignment or reference number with a comma only e.g. 111111,2222222,3333333
Incorrect Option Selection. You may have selected a Consignment option and entered a Reference Number, or vice versa. Please re-check your entry option.
There is no information on the Consignment/Reference Number/Order Number you have entered. Please try again later after some time.