Click on the Track courier button after entering your Burkina Faso Post tracking/consignment number.
Track your Courier, Order, or Shipment Online
No software installation required to track the courier. Any device connected with good internet is enough to track the shipment.
Not looking for Burkina Faso Post? Choose from our tracking support list here.
Burkina Faso Post tracking and Delivery Status online
To track Burkina Faso Post shipments, packets, cargo, or parcels, Ecouriertracking.com offers an online automated tracking system. Instead of visiting a delivery location or calling a customer service center, you can check the status of your package online.
How to check the status of Burkina Faso Post online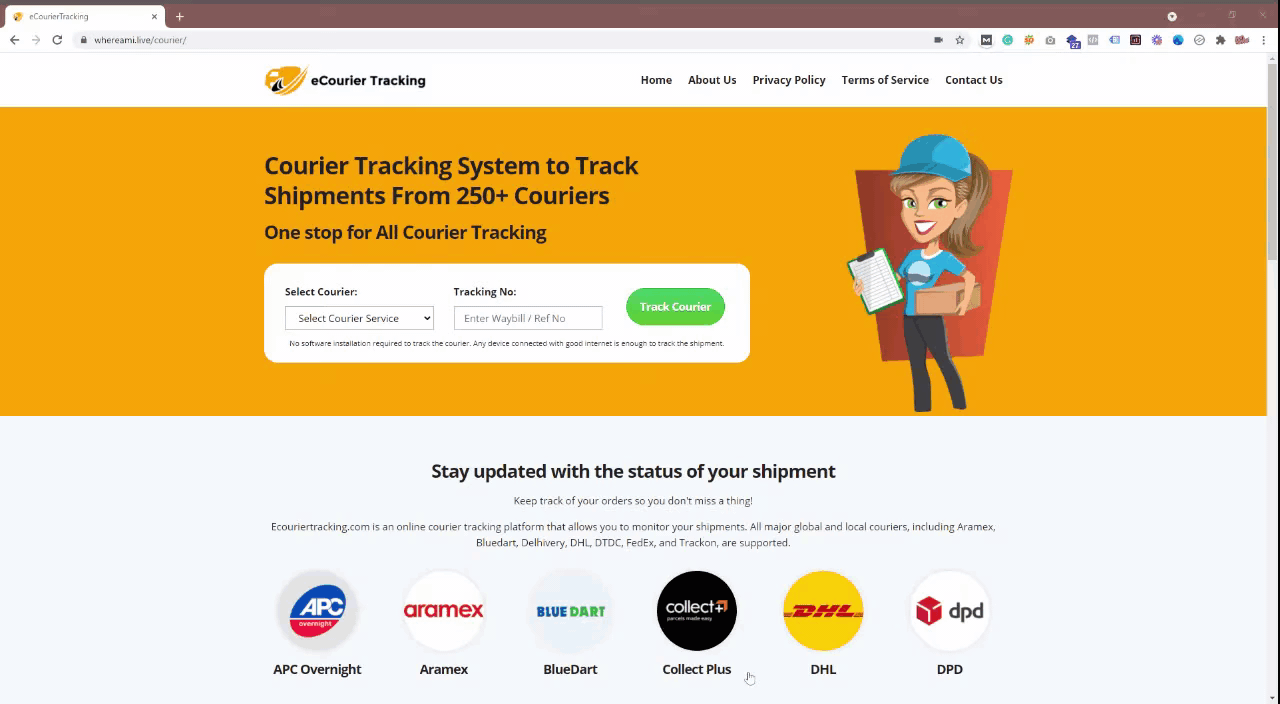 If you are expecting a courier from Burkina Faso Post, you can easily check the status of your shipment at any time. One way is to go to the Burkina Faso Post official website and monitor your courier's location online, while the other is to remain in this portal and follow the steps below.
Get your tracking number. Your Burkina Faso Post waybill number/reference number can be found on the Burkina Faso Post receipt or SMS which you should have received while sending the parcel.
Enter your Burkina Faso Post tracking/consignment number and click on track.
Wait 1-3 seconds for your Burkina Faso Post shipping status to appear under the form.
Official Burkina Faso Post Contact Information
Contact details of Burkina Faso Post for various cities are listed below along with respective Burkina Faso Post customer care numbers, emails, and their office addresses.
Address: 566, Avenue de la Nation-Dapoya
Phone: (226) 25 30 64 20
Email: [email protected]
Official Website: http://www.sonapost.bf/
About Burkina Faso Post Services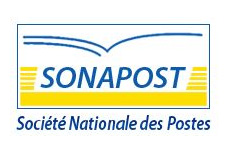 The current configuration of the Burkinabè post office is the consequence of a long process defined by numerous modifications that have resulted in a disintegration of the French postal services, Senegalese or Ivorian post offices, and Burkinabè post offices, depending on the evolution. even from outside the country. Thus, from 1919 to 1932, the mail, telephone, and telegraph services were managed by farmer Lazare Pathin. Postal personnel had the right under the postal monopoly to check cars, trains, and boats in order to uncover monopoly violations. Dakar then took over the Voltaic postal services.
The services will be fragmented to be attached to its countries from 1932 to 1946, with the extinction of Upper Volta and its attachment to Mali, Niger, and the Ivory Coast. When Lower Côte d'Ivoire (current Côte d'Ivoire) and Upper Côte d'Ivoire (current Burkina Faso) were created, Upper Côte d'Ivoire's postal services would be those of Lower Côte d'Ivoire, which at the time contained the general management headquarters. Bobo-Dioulasso was home to a component of the employees.
The restoration of Upper Volta will allow the establishment of Voltaic posts in 1947, and the relocation of control to Ouagadougou, where the present cinema Burkina Faso is located. The new management's headquarters (current ONATEL headquarters) were built between 1948 and 1952. The Upper Volta Post joined the Federal Office of Posts and Telecommunications in 1957, with its headquarters in Dakar (Senegal), and was overseen by the Federal Office for French West Africa. The Post and Telecommunications School was established in 1959 as a training framework in front of the prospect of independence, which necessitated the redeployment of postal operations.
In the event that the Consignment/Reference Number/Order Number do not match
The reasons could be 1 or more of the following:
Incorrect Consignment/Reference Number Number entry.
Invalid Consignment/Reference Number entry. The Consignment number varies between 7 to 11 digits only. Please re-check the numbers you have entered.
For multiple queries, please separate each Consignment or reference number with a comma only e.g. 111111,2222222,3333333
Incorrect Option Selection. You may have selected a Consignment option and entered a Reference Number, or vice versa. Please re-check your entry option.
There is no information on the Consignment/Reference Number/Order Number you have entered. Please try again later after some time.