Click on the Track courier button after entering your Detrack tracking/consignment number.
Track your Courier, Order, or Shipment Online
No software installation required to track the courier. Any device connected with good internet is enough to track the shipment.
Not looking for Detrack? Choose from our tracking support list here.
Detrack tracking and Delivery Status online
To track Detrack shipments, packets, cargo, or parcels, Ecouriertracking.com offers an online automated tracking system. Instead of visiting a delivery location or calling a customer service center, you can check the status of your package online.
How to check the status of Detrack online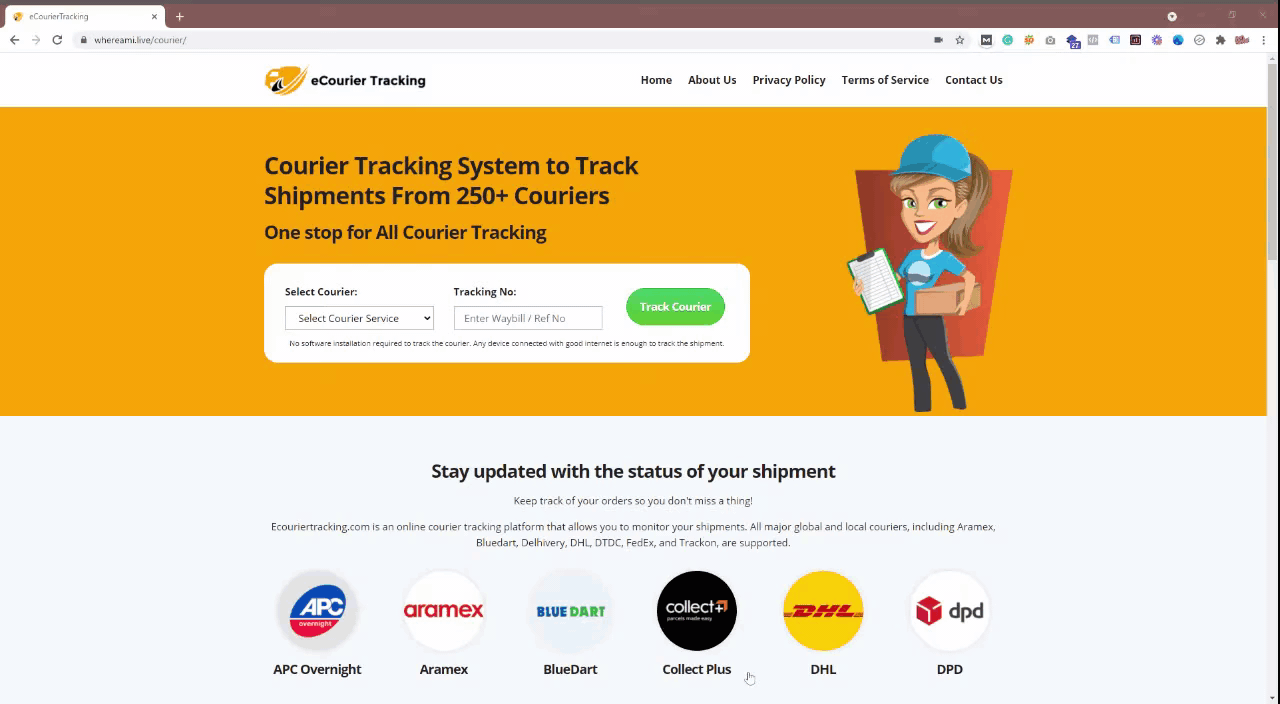 If you are expecting a courier from Detrack, you can easily check the status of your shipment at any time. One way is to go to the Detrack official website and monitor your courier's location online, while the other is to remain in this portal and follow the steps below.
Get your tracking number. Your Detrack waybill number/reference number can be found on the Detrack receipt or SMS which you should have received while sending the parcel.
Enter your Detrack tracking/consignment number and click on track.
Wait 1-3 seconds for your Detrack shipping status to appear under the form.
Official Detrack Contact Information
Contact details of Detrack for various cities are listed below along with respective Detrack customer care numbers, emails, and their office addresses.
Address:
61 Kaki Bukit Avenue 1,
#04-34 Shun Li Industrial Park,
Singapore 417943
Phone: (+65) 6844 0509
Email: [email protected]
About Detrack Services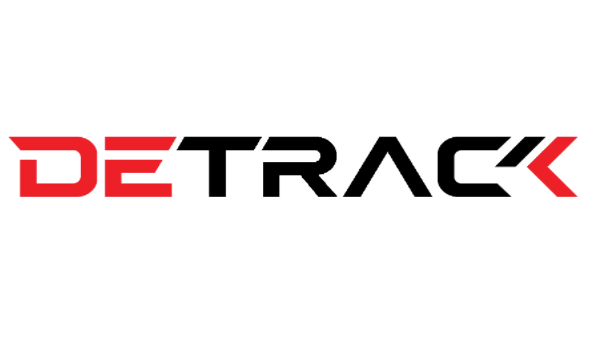 Detrack was founded on a simple premise: with the right technology, reliability can be economical. Recognizing the significance and relevance of businesses being able to keep track of their deliveries at all times, we developed a mobile app-based vehicle monitoring and proof of a delivery system that allows you to keep track of your fleet even when they're on the road using only your smartphone.
Detrack is built from the ground up to provide a smooth user experience and increased productivity in delivery management without requiring additional time, effort, or labor. It's simple to use, reliable, automated, and, most importantly, inexpensive, and it can be smoothly integrated into existing systems and procedures. Our team developed a new solution that eliminated standard retrofitted tracking devices, complex legacy backend systems, extended installation times, and large barcode scanners. Detrack allows you to track your entire fleet, receive real-time delivery notifications, and collect delivery proof.
In the event that the Consignment/Reference Number/Order Number do not match
The reasons could be 1 or more of the following:
Incorrect Consignment/Reference Number Number entry.
Invalid Consignment/Reference Number entry. The Consignment number varies between 7 to 11 digits only. Please re-check the numbers you have entered.
For multiple queries, please separate each Consignment or reference number with a comma only e.g. 111111,2222222,3333333
Incorrect Option Selection. You may have selected a Consignment option and entered a Reference Number, or vice versa. Please re-check your entry option.
There is no information on the Consignment/Reference Number/Order Number you have entered. Please try again later after some time.