Click on the Track courier button after entering your CJ Logistics tracking/consignment number.
Track your Courier, Order, or Shipment Online
No software installation required to track the courier. Any device connected with good internet is enough to track the shipment.
Not looking for CJ Logistics? Choose from our tracking support list here.
CJ Logistics tracking and Delivery Status online
To track CJ Logistics shipments, packets, cargo, or parcels, Ecouriertracking.com offers an online automated tracking system. Instead of visiting a delivery location or calling a customer service center, you can check the status of your package online.
How to check the status of CJ Logistics online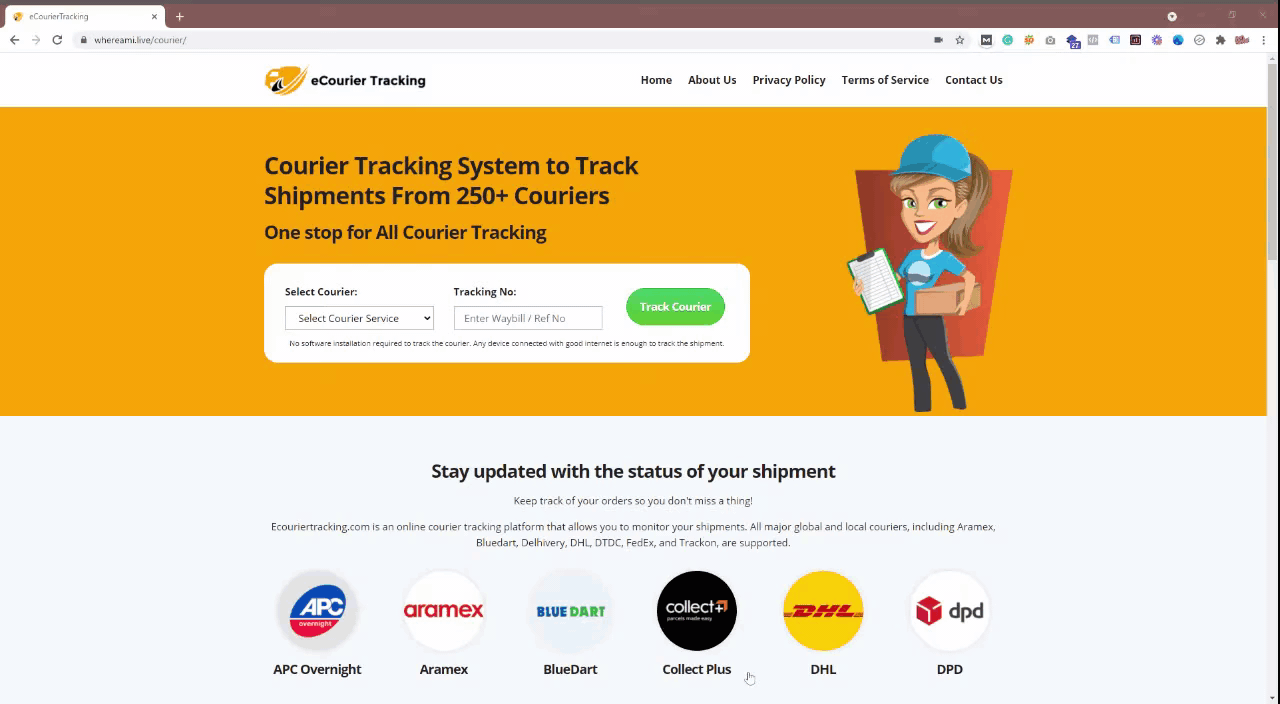 If you are expecting a courier from CJ Logistics, you can easily check the status of your shipment at any time. One way is to go to the CJ Logistics official website and monitor your courier's location online, while the other is to remain in this portal and follow the steps below.
Get your tracking number. Your CJ Logistics waybill number/reference number can be found on the CJ Logistics receipt or SMS which you should have received while sending the parcel.
Enter your CJ Logistics tracking/consignment number and click on track.
Wait 1-3 seconds for your CJ Logistics shipping status to appear under the form.
Official CJ Logistics Contact Information
Contact details of CJ Logistics for various cities are listed below along with respective CJ Logistics customer care numbers, emails, and their office addresses.
Contact Information
Serv. Line: 110-81-05034
Official Website: https://www.doortodoor.co.kr/parcel/pa_004.jsp
About CJ Logistics Services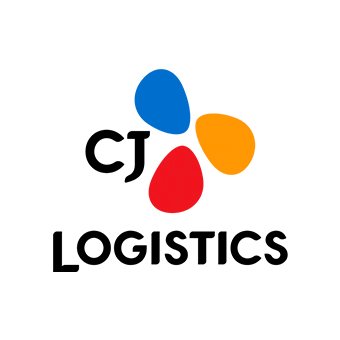 Based on ongoing innovation and challenges, CJ Logistics will become a global leader in logistics. To that end, we will pursue qualitative growth by focusing on higher-growth, higher-profit businesses. We will build a virtuous cycle that improves the financial structure, consequently increasing enterprise value, by safeguarding future new growth engines through the development of creative business models. We'll also improve operational efficiency by boosting the use of TES-based automated and unmanned facilities. We improve operations with AI and big data, deploy sophisticated technologies in the field, secure "super-gap" competency, and expedite service development.
We will foster a corporate culture in which the most brilliant individuals may demonstrate their full potential while also fulfilling corporate social responsibility and engaging in global-level sustainable management. By ensuring top competitiveness and attaining sustainable growth, CJ Logistics will aim to realize its ambition of being "The Worldwide SCM Innovator" and become a company that is regarded and appreciated by global customers and societies. With CJ Logistics' ongoing efforts, we look forward to your encouragement and support.
In the event that the Consignment/Reference Number/Order Number do not match
The reasons could be 1 or more of the following:
Incorrect Consignment/Reference Number Number entry.
Invalid Consignment/Reference Number entry. The Consignment number varies between 7 to 11 digits only. Please re-check the numbers you have entered.
For multiple queries, please separate each Consignment or reference number with a comma only e.g. 111111,2222222,3333333
Incorrect Option Selection. You may have selected a Consignment option and entered a Reference Number, or vice versa. Please re-check your entry option.
There is no information on the Consignment/Reference Number/Order Number you have entered. Please try again later after some time.