Click on the Track courier button after entering your Italy SDA tracking/consignment number.
Track your Courier, Order, or Shipment Online
No software installation required to track the courier. Any device connected with good internet is enough to track the shipment.
Not looking for Italy SDA? Choose from our tracking support list here.
Italy SDA tracking and Delivery Status online
To track Italy SDA shipments, packets, cargo, or parcels, Ecouriertracking.com offers an online automated tracking system. Instead of visiting a delivery location or calling a customer service center, you can check the status of your package online.
How to check the status of Italy SDA online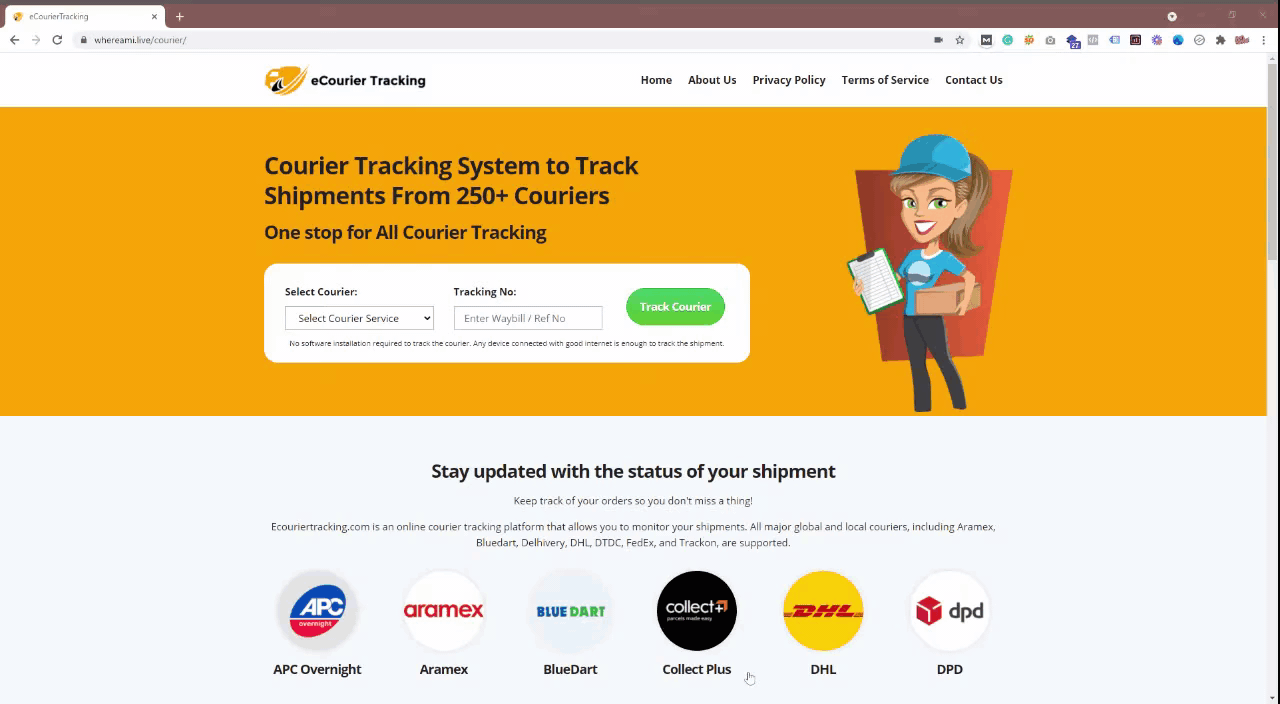 If you are expecting a courier from Italy SDA, you can easily check the status of your shipment at any time. One way is to go to the Italy SDA official website and monitor your courier's location online, while the other is to remain in this portal and follow the steps below.
Get your tracking number. Your Italy SDA waybill number/reference number can be found on the Italy SDA receipt or SMS which you should have received while sending the parcel.
Enter your Italy SDA tracking/consignment number and click on track.
Wait 1-3 seconds for your Italy SDA shipping status to appear under the form.
Official Italy SDA Contact Information
Contact details of Italy SDA for various cities are listed below along with respective Italy SDA customer care numbers, emails, and their office addresses.
Address: Via Francesco de Sanctis, 3, 06073 San Mariano PG, Italy
Phone: +39 199 113366
Official Website: http://www.sda.it/
About Italy SDA Services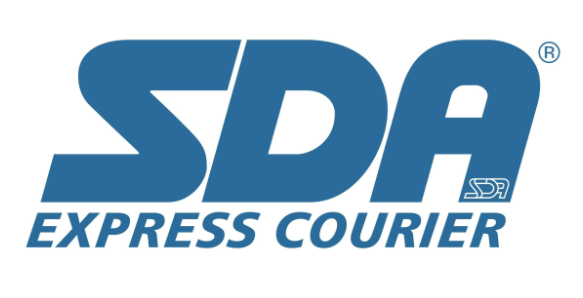 Since 1988, SDA Express Courier has been a member of the Poste Italiane Group. Following a partial spin-off of the express courier company branch in favor of the Parent Company Poste Italiane SpA on November 1, 2019, SDA assumes the function of Poste Italiane Group Operational Company, primarily carrying out activities in support of the Group's logistics processes. SDA continues to serve the specialized Express Courier market for extra network services, providing bespoke systems capable of managing any sort of transport for banking, logistics, and Technical Courier services. This implies, for us at SDA Express Courier, identifying with your demands and ensuring flexibility, speed, and convenience of access to a variety of advanced services that can be used online. Our ongoing investments in technology and information systems for logistics management, distribution, and online commerce demonstrate our ambition to be close to you in real-time.
It is the culmination of years of experience, meticulous attention to detail, and process innovation. SDA is well-versed in the world of shipping and understands that no solution is permanent, as business needs are constantly changing. As a result, SDA men, vehicles, and services are always in the lead, prepared, and trained to respond to new requirements and unexpected situations.
In the event that the Consignment/Reference Number/Order Number do not match
The reasons could be 1 or more of the following:
Incorrect Consignment/Reference Number Number entry.
Invalid Consignment/Reference Number entry. The Consignment number varies between 7 to 11 digits only. Please re-check the numbers you have entered.
For multiple queries, please separate each Consignment or reference number with a comma only e.g. 111111,2222222,3333333
Incorrect Option Selection. You may have selected a Consignment option and entered a Reference Number, or vice versa. Please re-check your entry option.
There is no information on the Consignment/Reference Number/Order Number you have entered. Please try again later after some time.