Click on the Track courier button after entering your Meest Express tracking/consignment number.
Track your Courier, Order, or Shipment Online
No software installation required to track the courier. Any device connected with good internet is enough to track the shipment.
Not looking for Meest Express? Choose from our tracking support list here.
Meest Express tracking and Delivery Status online
To track Meest Express shipments, packets, cargo, or parcels, Ecouriertracking.com offers an online automated tracking system. Instead of visiting a delivery location or calling a customer service center, you can check the status of your package online.
How to check the status of Meest Express online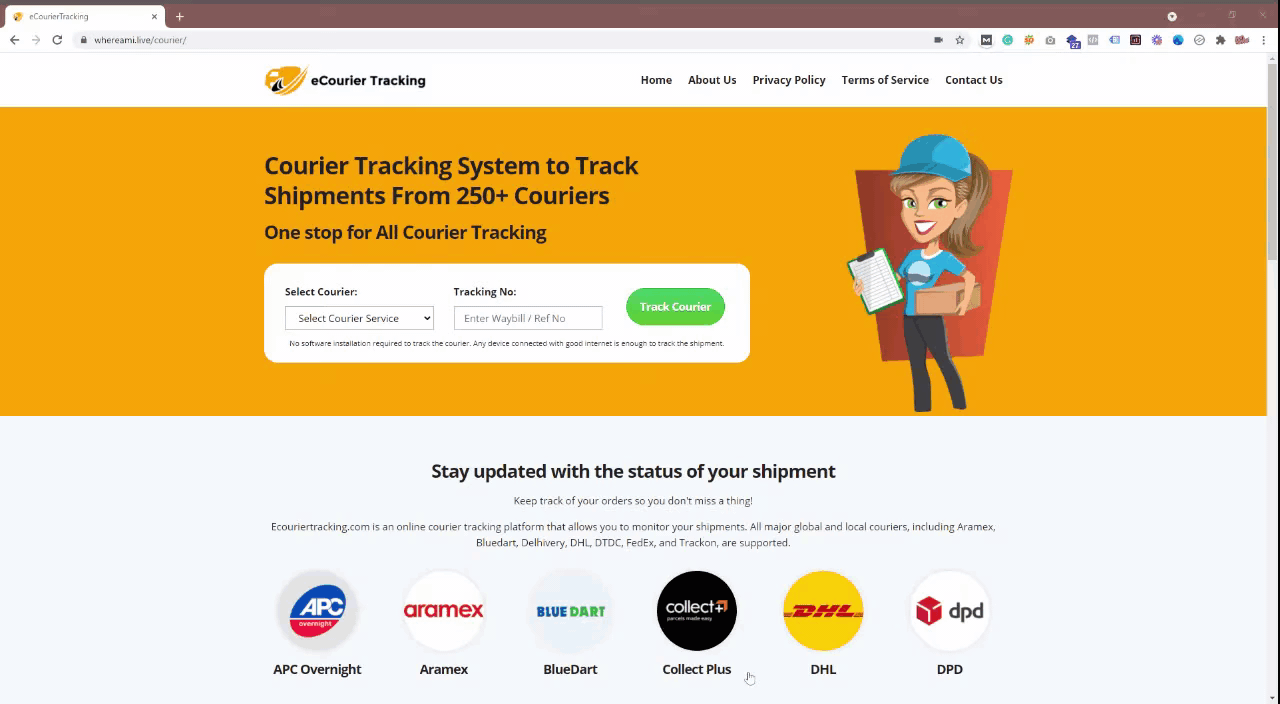 If you are expecting a courier from Meest Express, you can easily check the status of your shipment at any time. One way is to go to the Meest Express official website and monitor your courier's location online, while the other is to remain in this portal and follow the steps below.
Get your tracking number. Your Meest Express waybill number/reference number can be found on the Meest Express receipt or SMS which you should have received while sending the parcel.
Enter your Meest Express tracking/consignment number and click on track.
Wait 1-3 seconds for your Meest Express shipping status to appear under the form.
Official Meest Express Contact Information
Contact details of Meest Express for various cities are listed below along with respective Meest Express customer care numbers, emails, and their office addresses.
Phone: 1 800 288 9949
Address: Vashchenkivs'kyi Ln, 28Б, Kharkiv, Kharkiv Oblast, Ukraine, 61125
Official Website: https://t.meest-group.com/en
About Meest Express Services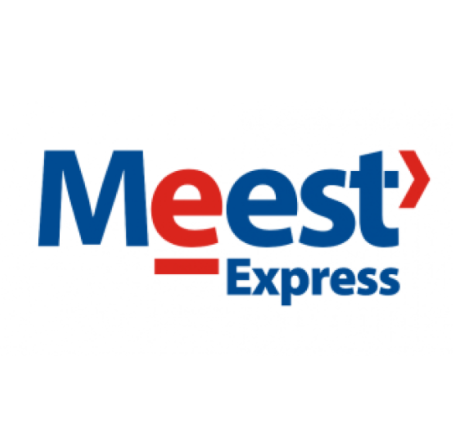 Meest is a global postal and logistics company that delivers a wide range of commodities to any location in Ukraine and abroad in compliance with international standards. Meest is a member of the Meest Group, a postal and logistical conglomerate that was founded in 1989 by the international Meest Corporation (Meest Corporation Inc., Toronto, Canada). The Mist Express trademark has been owned by the corporation since 2005.
In the years 2006-2009, the address delivery market grew rapidly. Modern logistics information technologies have been developed and applied since 2009. In 2010, we entered the cutting-edge mail delivery sector. For the introduction of trunk communication and address delivery, the company's fleet was totally refurbished in 2011 with new modern automobiles. 2013: "Bridge Cabinet" and my. Meest, two online services, are launched. Mist Express amalgamated with Postman, Tochka, Star Express, and PGK Groupe in 2014, gaining control of 28.1 percent of the address delivery market for postal items. More than 1,700 Meest offices (including post offices) are now located throughout Ukraine, allowing deliveries to be made throughout the country, including poorly inhabited and remote locations. Mist Express was renamed Meest in 2020.
In the event that the Consignment/Reference Number/Order Number do not match
The reasons could be 1 or more of the following:
Incorrect Consignment/Reference Number Number entry.
Invalid Consignment/Reference Number entry. The Consignment number varies between 7 to 11 digits only. Please re-check the numbers you have entered.
For multiple queries, please separate each Consignment or reference number with a comma only e.g. 111111,2222222,3333333
Incorrect Option Selection. You may have selected a Consignment option and entered a Reference Number, or vice versa. Please re-check your entry option.
There is no information on the Consignment/Reference Number/Order Number you have entered. Please try again later after some time.