Click on the Track courier button after entering your Zimpost tracking/consignment number.
Track your Courier, Order, or Shipment Online
No software installation required to track the courier. Any device connected with good internet is enough to track the shipment.
Not looking for Zimpost? Choose from our tracking support list here.
Zimpost tracking and Delivery Status online
To track Zimpost shipments, packets, cargo, or parcels, Ecouriertracking.com offers an online automated tracking system. Instead of visiting a delivery location or calling a customer service center, you can check the status of your package online.
How to check the status of Zimpost online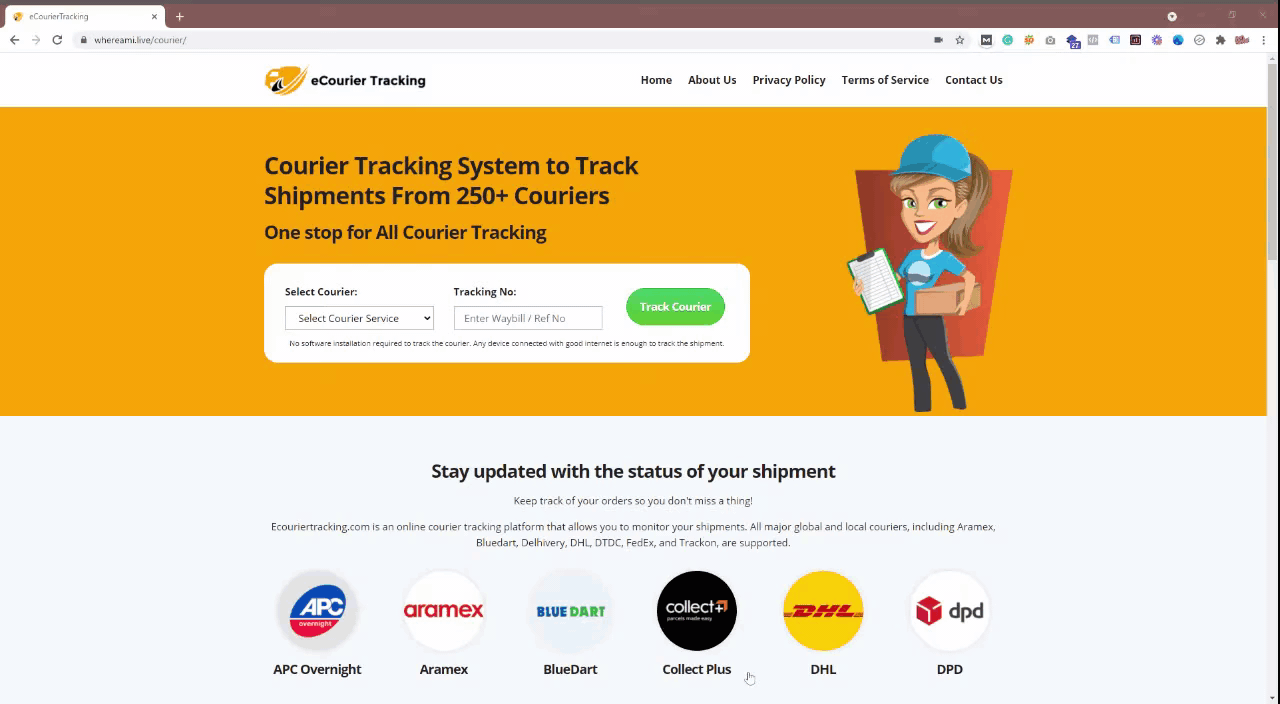 If you are expecting a courier from Zimpost, you can easily check the status of your shipment at any time. One way is to go to the Zimpost official website and monitor your courier's location online, while the other is to remain in this portal and follow the steps below.
Get your tracking number. Your Zimpost waybill number/reference number can be found on the Zimpost receipt or SMS which you should have received while sending the parcel.
Enter your Zimpost tracking/consignment number and click on track.
Wait 1-3 seconds for your Zimpost shipping status to appear under the form.
Official Zimpost Contact Information
Contact details of Zimpost for various cities are listed below along with respective Zimpost customer care numbers, emails, and their office addresses.
Headquarters
4th Floor, Harare Main Post Office Building,
Cnr. Innez Terrace and G. Silunduka Avenue,
P O Box 100,
Harare,
Zimbabwe.
TEL:
0800 4249/9101
263 242 783 583-94
Email: [email protected]
About Zimpost Services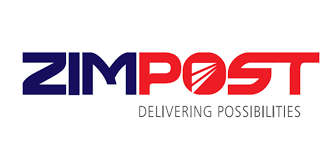 Zimbabwe Posts (Pvt) LTD, also known as Zimpost, is the country's largest postal, communication, and financial services provider. The organization boasts an unrivaled postal network with over 230 locations around the country. The Postal and Telecommunications Regulatory Authority of Zimbabwe (POTRAZ) granted Zimpost a license in compliance with The Postal and Telecommunications Act [Chapter 12:05] of 2000. It is a private limited business controlled entirely by the Zimbabwean government. By 2023, we want to be a leading provider of innovative physical and digital postal solutions to individuals, businesses, and the government. Our mission is to serve our broad clientele with innovative mail logistical, financial, and electronic communication solutions that are technology-driven, while also being ecologically friendly and sustainable. Our internal and external customers are important to us, and we care about them. We pledge to maintain ethical and moral principles/standards based on good corporate governance in all of our business dealings. We provide our clients with limitless options through technologically driven solutions. We are accountable for all of our operations and accountable for the results. We place a high emphasis on each employee and believe in building a strong, well-resourced team with a common vision.
In the event that the Consignment/Reference Number/Order Number do not match
The reasons could be 1 or more of the following:
Incorrect Consignment/Reference Number Number entry.
Invalid Consignment/Reference Number entry. The Consignment number varies between 7 to 11 digits only. Please re-check the numbers you have entered.
For multiple queries, please separate each Consignment or reference number with a comma only e.g. 111111,2222222,3333333
Incorrect Option Selection. You may have selected a Consignment option and entered a Reference Number, or vice versa. Please re-check your entry option.
There is no information on the Consignment/Reference Number/Order Number you have entered. Please try again later after some time.