Click on the Track courier button after entering your Spoton tracking/consignment number.
Track your Courier, Order, or Shipment Online
No software installation required to track the courier. Any device connected with good internet is enough to track the shipment.
Not looking for Spoton? Choose from our tracking support list here.
Spoton tracking and Delivery Status online
To track Spoton shipments, packets, cargo, or parcels, Ecouriertracking.com offers an online automated tracking system. Instead of visiting a delivery location or calling a customer service center, you can check the status of your package online.
How to check the status of Spoton online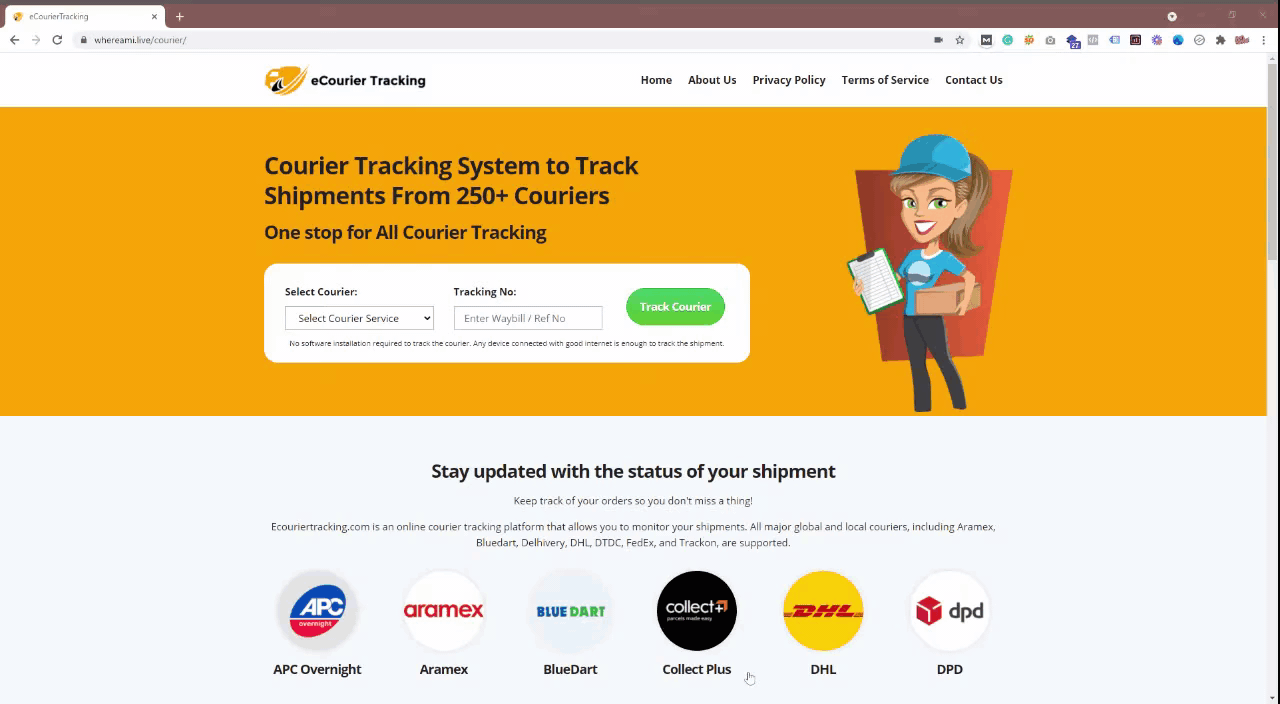 If you are expecting a courier from Spoton, you can easily check the status of your shipment at any time. One way is to go to the Spoton official website and monitor your courier's location online, while the other is to remain in this portal and follow the steps below.
Get your tracking number. Your Spoton waybill number/reference number can be found on the Spoton receipt or SMS which you should have received while sending the parcel.
Enter your Spoton tracking/consignment number and click on track.
Wait 1-3 seconds for your Spoton shipping status to appear under the form.
Official Spoton Contact Information
Contact details of Spoton for various cities are listed below along with respective Spoton customer care numbers, emails, and their office addresses.
Address:
Spoton Logistics Pvt. Ltd.
Thanavan, #23/24, 1st Floor,
Infantry Road, Shivaji Nagar,
Bangalore-560001
Phone: 1800 102 1414
About Spoton Services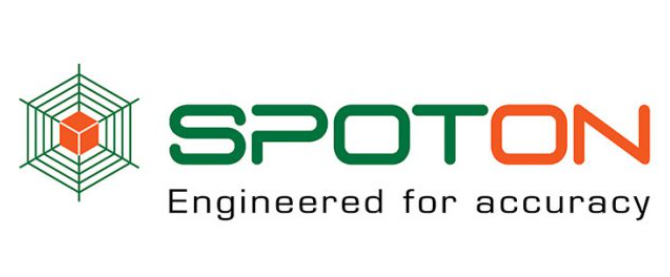 Spoton Logistics began its adventure in 2012 when TNT India's domestic company was purchased by India Equity Partners, a private equity group. Spoton teamed with a group of investors led by Samara Capital in 2018 to invest in and expand the company's next stage of growth. Spoton Logistics is the best alternative for express logistics, with a highly motivated 1600+ staff based in Bangalore. We take pride in our ability to provide accurate and consistent service. Spoton Logistics has a pan-India network with over 22,000 pin codes and 300+ locations. Our 13 major depots and 35 transit hubs ensure that items are delivered on schedule and in a secure manner.
All of your logistics demands are fulfilled thanks to our extensive, well-established network and skilled resources. We provide world-class logistics services to a wide range of industries, including hi-tech, automotive, engineering, pharmaceuticals, electronics and electricals, and lifestyle and retail.
In the event that the Consignment/Reference Number/Order Number do not match
The reasons could be 1 or more of the following:
Incorrect Consignment/Reference Number Number entry.
Invalid Consignment/Reference Number entry. The Consignment number varies between 7 to 11 digits only. Please re-check the numbers you have entered.
For multiple queries, please separate each Consignment or reference number with a comma only e.g. 111111,2222222,3333333
Incorrect Option Selection. You may have selected a Consignment option and entered a Reference Number, or vice versa. Please re-check your entry option.
There is no information on the Consignment/Reference Number/Order Number you have entered. Please try again later after some time.