Click on the Track courier button after entering your Pony Express tracking/consignment number.
Track your Courier, Order, or Shipment Online
No software installation required to track the courier. Any device connected with good internet is enough to track the shipment.
Not looking for Pony Express? Choose from our tracking support list here.
Pony Express tracking and Delivery Status online
To track Pony Express shipments, packets, cargo, or parcels, Ecouriertracking.com offers an online automated tracking system. Instead of visiting a delivery location or calling a customer service center, you can check the status of your package online.
How to check the status of Pony Express online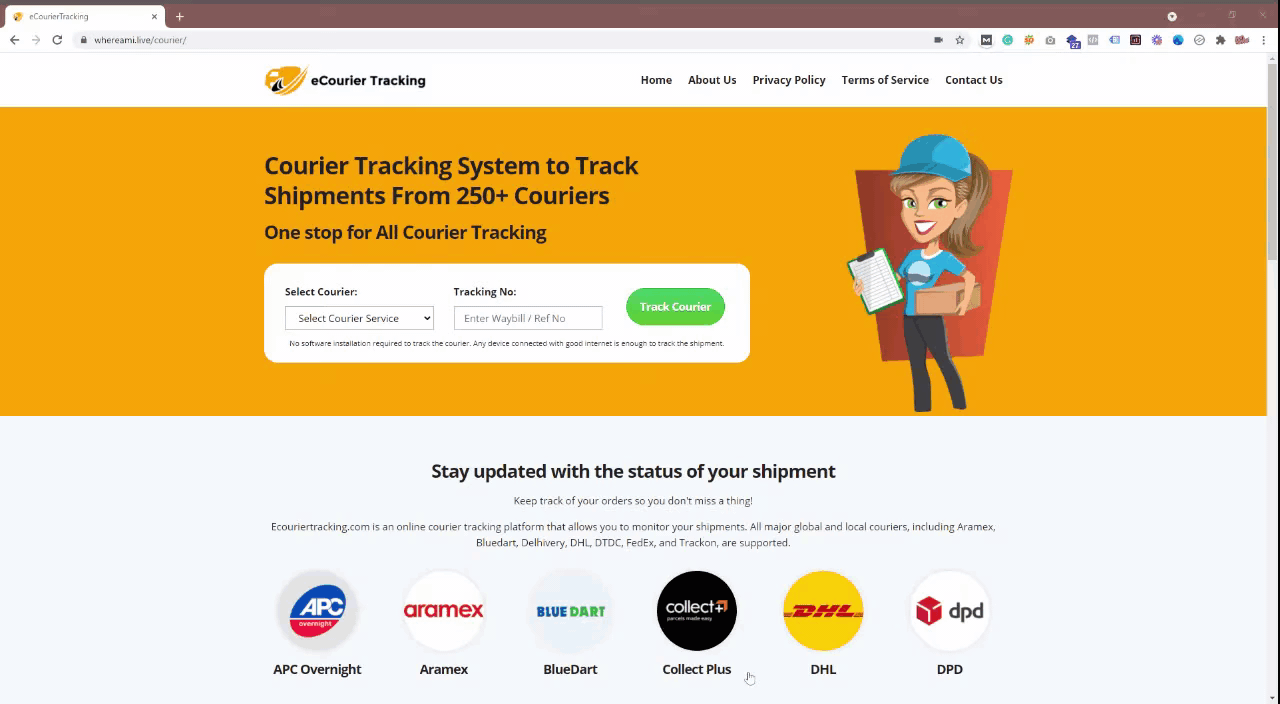 If you are expecting a courier from Pony Express, you can easily check the status of your shipment at any time. One way is to go to the Pony Express official website and monitor your courier's location online, while the other is to remain in this portal and follow the steps below.
Get your tracking number. Your Pony Express waybill number/reference number can be found on the Pony Express receipt or SMS which you should have received while sending the parcel.
Enter your Pony Express tracking/consignment number and click on track.
Wait 1-3 seconds for your Pony Express shipping status to appear under the form.
Official Pony Express Contact Information
Contact details of Pony Express for various cities are listed below along with respective Pony Express customer care numbers, emails, and their office addresses.
Address: Emilii Alekseyevoy Ulitsa, 102, Barnaul, Altai Krai, Russia, 656019
Phone: +7 495 937 77 77
Official Website: http://www.ponyexpress.ru
About Pony Express Services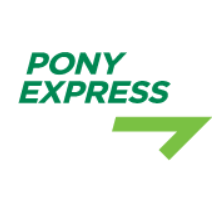 The organization has successfully completed projects in postal services, rapid delivery, freight transportation, and warehouse logistics for more than 28 years. The company focuses on providing industrial solutions for many economic sectors while aggressively growing cross-border and multi-modal domains. The company now serves over 40,000 communities in over 220 nations and territories throughout the world. PONY EXPRESS has 138 express facilities (the company's own branches and representative offices) in its network. Customers can choose from over 7,000 partner giveaway points and post mats. The logistic terminals and warehouses have a total area of 77,600 square meters. More than 1,300 automobiles make up the company's car fleet. The company employs almost 4,000 people.
Every year, the company handles around 11 million shipments. PONY EXPRESS has been offering visa services since 2007. (the USA, Japan, Latvia, China, and Singapore). Today, the PONY EXPRESS network of visa application centers has 118 locations across its operating nations. PONY MARKET was introduced in 2019 by the company (Mail Forwarding). The program enables Russian customers to access a wide choice of goods and deals from American online businesses and marketplaces. It allows clients to acquire things that are regarded as distinctive in the Russian market and have them delivered quickly (door to door delivery by courier or to the nearest parcel give away point or postman).
In the event that the Consignment/Reference Number/Order Number do not match
The reasons could be 1 or more of the following:
Incorrect Consignment/Reference Number Number entry.
Invalid Consignment/Reference Number entry. The Consignment number varies between 7 to 11 digits only. Please re-check the numbers you have entered.
For multiple queries, please separate each Consignment or reference number with a comma only e.g. 111111,2222222,3333333
Incorrect Option Selection. You may have selected a Consignment option and entered a Reference Number, or vice versa. Please re-check your entry option.
There is no information on the Consignment/Reference Number/Order Number you have entered. Please try again later after some time.