Click on the Track courier button after entering your DTDC Plus tracking/consignment number.
Track your Courier, Order, or Shipment Online
No software installation required to track the courier. Any device connected with good internet is enough to track the shipment.
Not looking for DTDC Plus? Choose from our tracking support list here.
DTDC Plus tracking and Delivery Status online
To track DTDC Plus shipments, packets, cargo, or parcels, Ecouriertracking.com offers an online automated tracking system. Instead of visiting a delivery location or calling a customer service center, you can check the status of your package online.
How to check the status of DTDC Plus online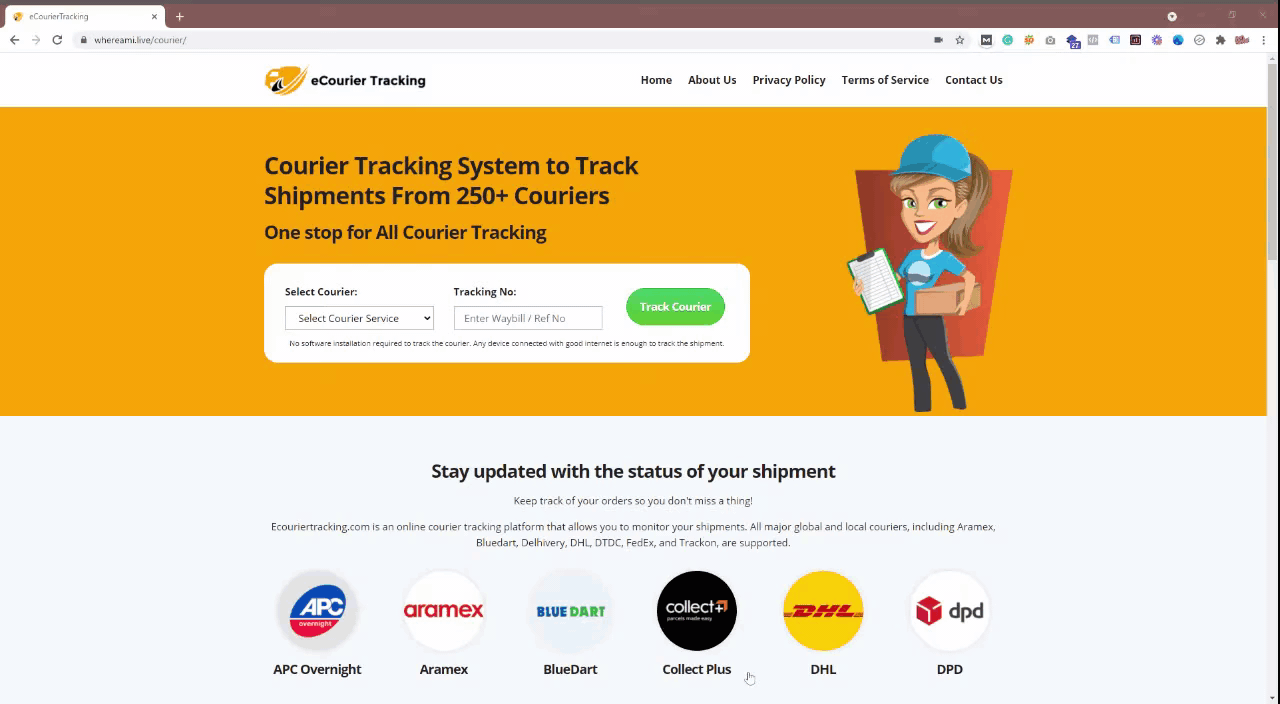 If you are expecting a courier from DTDC Plus, you can easily check the status of your shipment at any time. One way is to go to the DTDC Plus official website and monitor your courier's location online, while the other is to remain in this portal and follow the steps below.
Get your tracking number. Your DTDC Plus waybill number/reference number can be found on the DTDC Plus receipt or SMS which you should have received while sending the parcel.
Enter your DTDC Plus tracking/consignment number and click on track.
Wait 1-3 seconds for your DTDC Plus shipping status to appear under the form.
Official DTDC Plus Contact Information
Contact details of DTDC Plus for various cities are listed below along with respective DTDC Plus customer care numbers, emails, and their office addresses.
Contact Info for DTDC Plus in India
Ahmedabad, Bangalore, Chennai, Delhi, Hyderabad, Kolkata: 7305770577
Chandigarh: 0172-5128556, 0172-5128557
Ghaziabad: 0120-4697813, 7042492696
Jaipur: 0141-3020629, 0141-3020630
Mumbai: 022-33004444
Pune: 020-67484411, 020-67484414, 020-67484422
Customer service business hours: 09.30 AM IST – 06.00 PM IST, Monday – Saturday
About DTDC Plus Services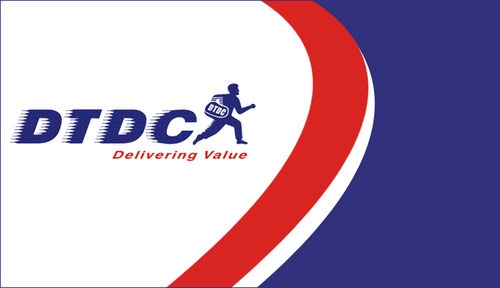 In 1990, we began as a modest courier delivery service with enormous ambitions and even bigger hopes. Our goal was to create not only a business but long-lasting and close relationships with our clients while providing a wide range of services. After 25 years, there are over 10,000 locations around the world. DTDC Express Limited has evolved from a local courier service to a global logistics organization. Our narrative as India's largest parcel delivery network has reached a new chapter as key partners of DPD, which is owned by the international brand GeoPost.
In the year 2000, we took the first step toward establishing ourselves as a truly global logistics organization. We now have a direct international presence in over 21 countries through subsidiaries and joint ventures, including Singapore, the United States, the United Kingdom, Canada, the United Arab Emirates, China, and Australia. We are active in Saudi Arabia, Kuwait, Nepal, Bangladesh, Sri Lanka, Malaysia, Myanmar, Thailand, and Hong Kong through our affiliates. Aside from that, we've expanded our end-to-end solutions offerings outside of India, including Southeast Asia, the Middle East, and the Far East.
In the event that the Consignment/Reference Number/Order Number do not match
The reasons could be 1 or more of the following:
Incorrect Consignment/Reference Number Number entry.
Invalid Consignment/Reference Number entry. The Consignment number varies between 7 to 11 digits only. Please re-check the numbers you have entered.
For multiple queries, please separate each Consignment or reference number with a comma only e.g. 111111,2222222,3333333
Incorrect Option Selection. You may have selected a Consignment option and entered a Reference Number, or vice versa. Please re-check your entry option.
There is no information on the Consignment/Reference Number/Order Number you have entered. Please try again later after some time.