Click on the Track courier button after entering your WEL tracking/consignment number.
Track your Courier, Order, or Shipment Online
No software installation required to track the courier. Any device connected with good internet is enough to track the shipment.
Not looking for WEL? Choose from our tracking support list here.
WEL tracking and Delivery Status online
To track WEL shipments, packets, cargo, or parcels, Ecouriertracking.com offers an online automated tracking system. Instead of visiting a delivery location or calling a customer service center, you can check the status of your package online.
How to check the status of WEL online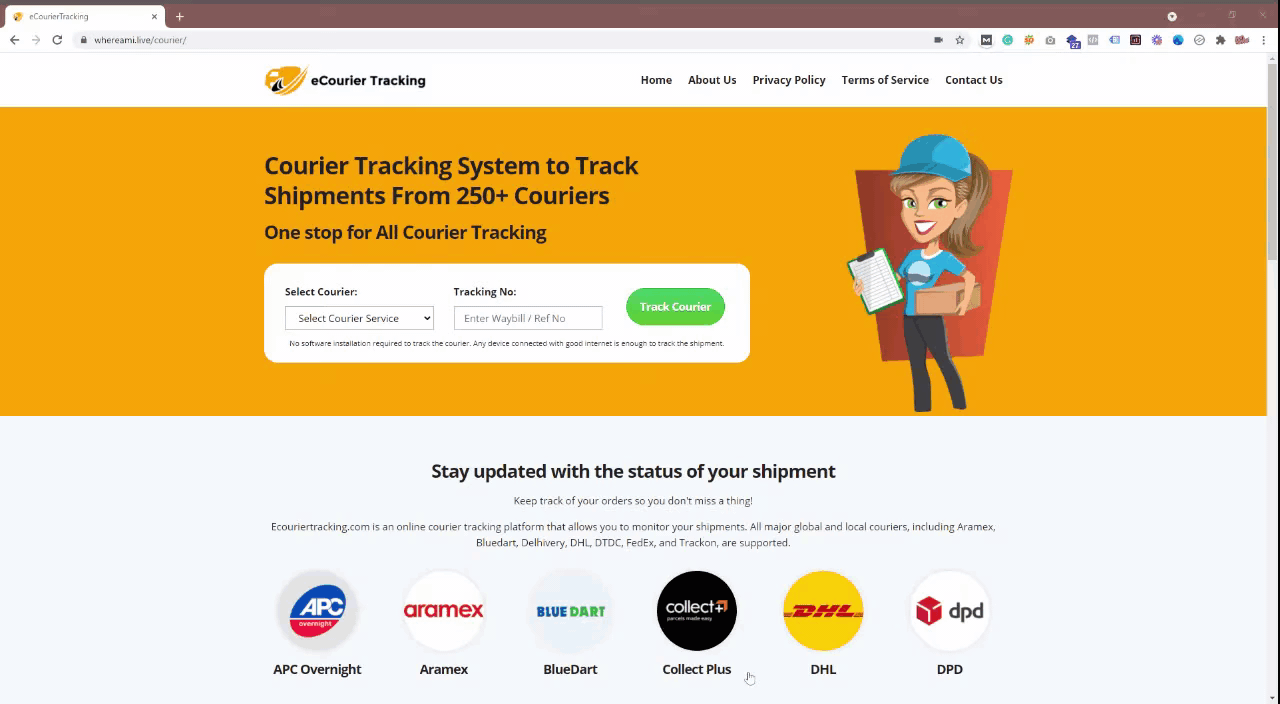 If you are expecting a courier from WEL, you can easily check the status of your shipment at any time. One way is to go to the WEL official website and monitor your courier's location online, while the other is to remain in this portal and follow the steps below.
Get your tracking number. Your WEL waybill number/reference number can be found on the WEL receipt or SMS which you should have received while sending the parcel.
Enter your WEL tracking/consignment number and click on track.
Wait 1-3 seconds for your WEL shipping status to appear under the form.
Official WEL Contact Information
Contact details of WEL for various cities are listed below along with respective WEL customer care numbers, emails, and their office addresses.
Phone: +86 400-8338-066
Official Website: http://www.we-logistics.com/
About WEL Services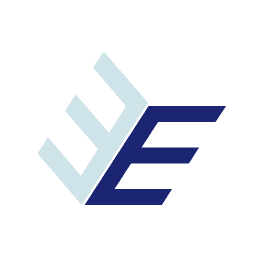 Jiangsu Shihang International Freight Forwarding Co., Ltd. (Shihang International) is a large and medium-sized logistics company that integrates international freight forwarding and modern logistics. Shihan International is a comprehensive, cross-regional, joint-stock enterprise. The company is made up of a group of experts who have worked in international air, sea, and land transportation for a long time, and it is continually bringing in fresh logistics planning elites to improve the company's quality.
"Customer-focused, relentless pursuit of excellence" is the company's mission statement. "Integrity-based, innovative, and far-reaching" is the company's philosophy. The Yangtze River Delta region is the leader in terms of business coverage, radiating from South China to North China. a worldwide network Only unexpected, but unable to locate the primary business: shipment of lithium batteries Air Transport Around the World Bonded Maritime International Lithium battery transportation, personal goods transportation, food transportation, and other international logistics, plan design, and execution are some of the featured products in the logistics industry. LG Chem, Formosa Plastics Group, Foxconn Group, NEC, Valence, AZGROUP, and others are well-known customers.
In the event that the Consignment/Reference Number/Order Number do not match
The reasons could be 1 or more of the following:
Incorrect Consignment/Reference Number Number entry.
Invalid Consignment/Reference Number entry. The Consignment number varies between 7 to 11 digits only. Please re-check the numbers you have entered.
For multiple queries, please separate each Consignment or reference number with a comma only e.g. 111111,2222222,3333333
Incorrect Option Selection. You may have selected a Consignment option and entered a Reference Number, or vice versa. Please re-check your entry option.
There is no information on the Consignment/Reference Number/Order Number you have entered. Please try again later after some time.