Click on the Track courier button after entering your Cambodia Post tracking/consignment number.
Track your Courier, Order, or Shipment Online
No software installation required to track the courier. Any device connected with good internet is enough to track the shipment.
Not looking for Cambodia Post? Choose from our tracking support list here.
Cambodia Post tracking and Delivery Status online
To track Cambodia Post shipments, packets, cargo, or parcels, Ecouriertracking.com offers an online automated tracking system. Instead of visiting a delivery location or calling a customer service center, you can check the status of your package online.
How to check the status of Cambodia Post online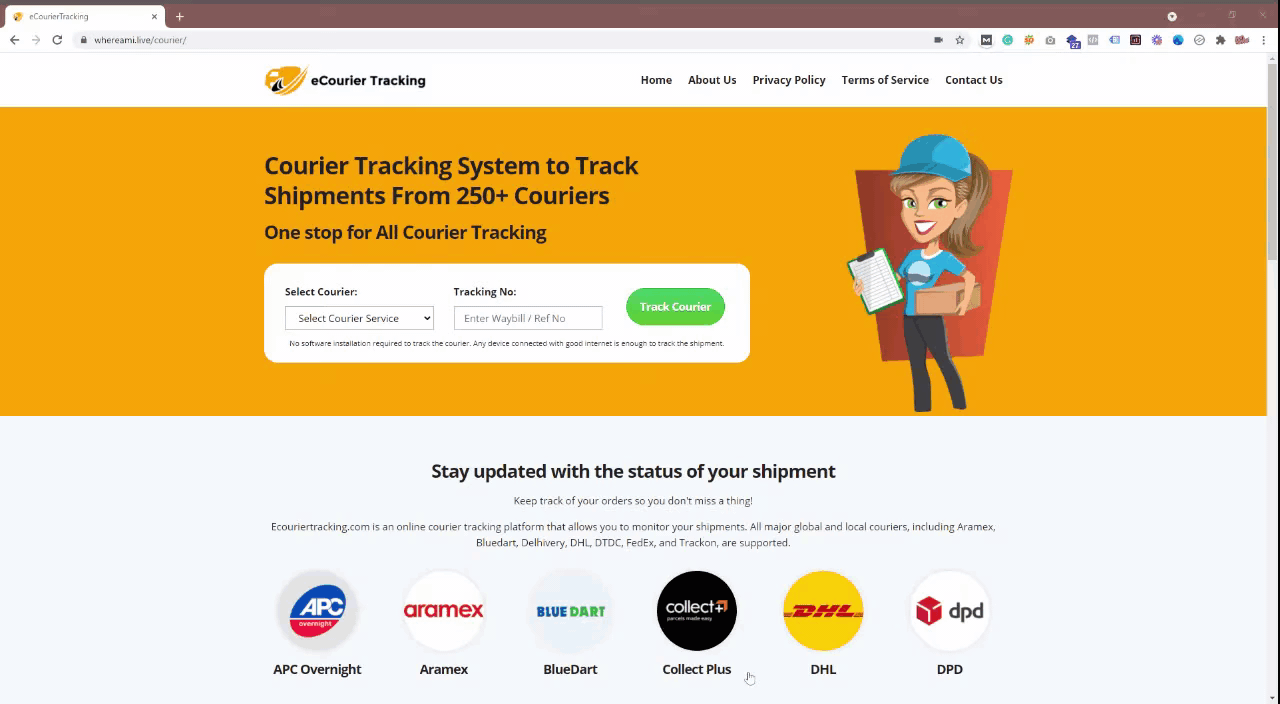 If you are expecting a courier from Cambodia Post, you can easily check the status of your shipment at any time. One way is to go to the Cambodia Post official website and monitor your courier's location online, while the other is to remain in this portal and follow the steps below.
Get your tracking number. Your Cambodia Post waybill number/reference number can be found on the Cambodia Post receipt or SMS which you should have received while sending the parcel.
Enter your Cambodia Post tracking/consignment number and click on track.
Wait 1-3 seconds for your Cambodia Post shipping status to appear under the form.
Official Cambodia Post Contact Information
Contact details of Cambodia Post for various cities are listed below along with respective Cambodia Post customer care numbers, emails, and their office addresses.
Contact Information
Tel: (855)23-426 062 / 88-8711 876 / 7
Fax: (855)23-426 061
E-mail: [email protected]
About Cambodia Post Services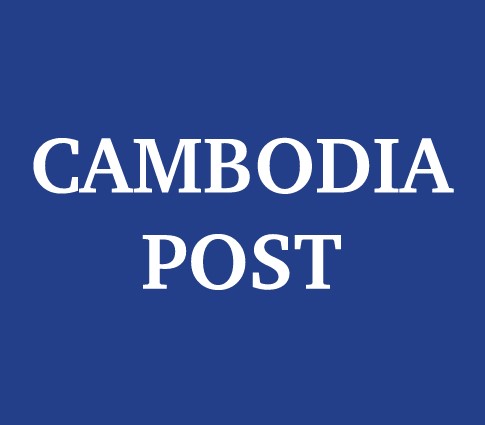 Phnom Penh was a small town of structures settled on the dike between the river in the east and the plain, prone to blooding, in the west when Cambodia and France signed the protectorate contract in 1863. The city gradually gets more orderly after becoming Cambodia's capital. It was split into four sections: The Catholic Anna mite community received large land concessions from the King in the north. King Norodom established Khmer settlements in the south, near the Royal Palace and Wat Ounalom. The Chinese community occupied the trading sector in the city center, where the first apartments developed. The French Concession, located between Wat Phnom and the Tonle Sap, featured French administration offices and houses.
We continue to undertake profoundly transforming into its administrative structure and financial support after transformation into autonomous, independent in business operation, and self-financial support under the direction of a Board of Directors formed by the government in accordance with government policy to enhance national social economy, eliminate poverty, and enhance the wellbeing of Cambodia Post's employees. In order to modernize postal services to a higher worldwide standard of quality and affordability for the general public, so that people can use the mail service as a daily living commodity across the country.
In the event that the Consignment/Reference Number/Order Number do not match
The reasons could be 1 or more of the following:
Incorrect Consignment/Reference Number Number entry.
Invalid Consignment/Reference Number entry. The Consignment number varies between 7 to 11 digits only. Please re-check the numbers you have entered.
For multiple queries, please separate each Consignment or reference number with a comma only e.g. 111111,2222222,3333333
Incorrect Option Selection. You may have selected a Consignment option and entered a Reference Number, or vice versa. Please re-check your entry option.
There is no information on the Consignment/Reference Number/Order Number you have entered. Please try again later after some time.