Click on the Track courier button after entering your 360 Lion Express tracking/consignment number.
Track your Courier, Order, or Shipment Online
No software installation required to track the courier. Any device connected with good internet is enough to track the shipment.
Not looking for 360 Lion Express? Choose from our tracking support list here.
360 Lion Express tracking and Delivery Status online
To track 360 Lion Express shipments, packets, cargo, or parcels, Ecouriertracking.com offers an online automated tracking system. Instead of visiting a delivery location or calling a customer service center, you can check the status of your package online.
How to check the status of 360 Lion Express online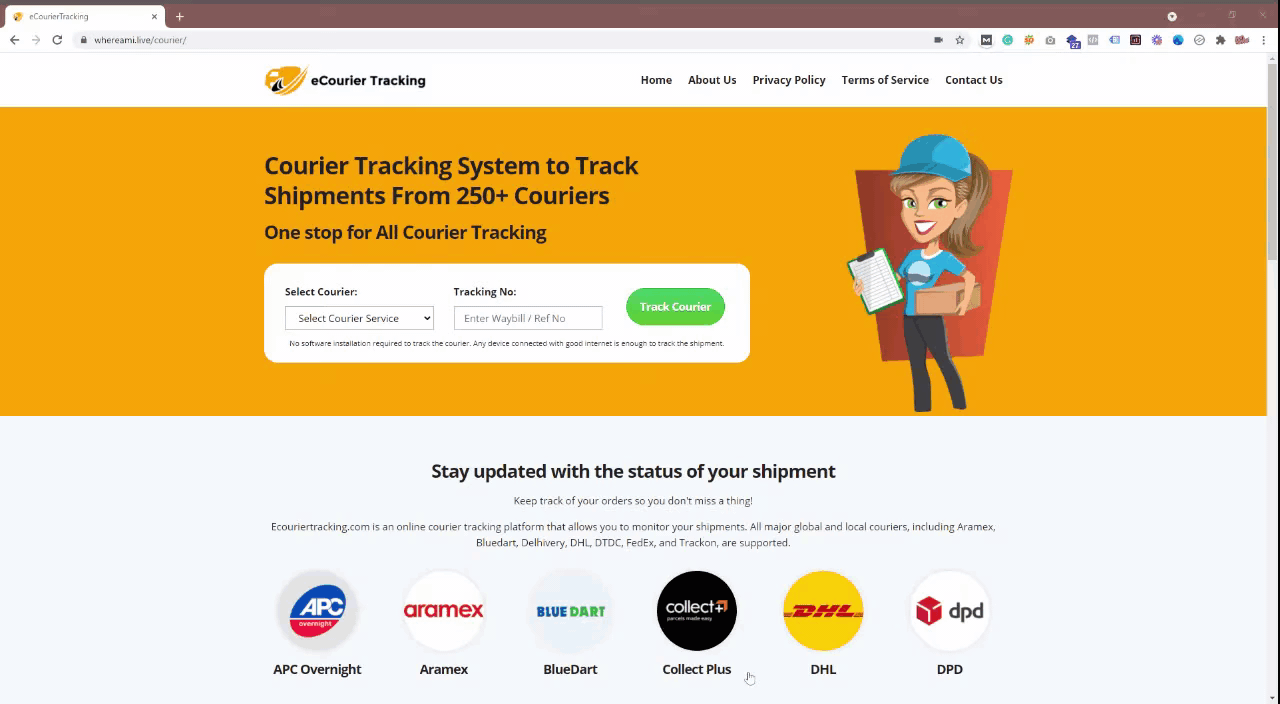 If you are expecting a courier from 360 Lion Express, you can easily check the status of your shipment at any time. One way is to go to the 360 Lion Express official website and monitor your courier's location online, while the other is to remain in this portal and follow the steps below.
Get your tracking number. Your 360 Lion Express waybill number/reference number can be found on the 360 Lion Express receipt or SMS which you should have received while sending the parcel.
Enter your 360 Lion Express tracking/consignment number and click on track.
Wait 1-3 seconds for your 360 Lion Express shipping status to appear under the form.
Official 360 Lion Express Contact Information
Contact details of 360 Lion Express for various cities are listed below along with respective 360 Lion Express customer care numbers, emails, and their office addresses.
Guangzhou Office
Address: Room 11B03, Middle Block, Yuexiu Xinduhui Building, Yuexiu District, Guangzhou
Phone: 020-86534133
Fax: +86-20-86534133
Email:[email protected]
Shenzhen Office
Address: 1st Floor, Building 3, Zhongyuan, Yayuan Road 1985, Bantian Street, Longgang District, Shenzhen, China
Phone: 0755-83238249
Email:[email protected]
About 360 Lion Express Services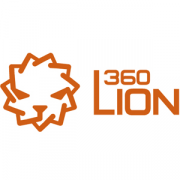 360lion, a multinational logistics service provider, providing E-commerce supply chain solutions to customers' needs. 360lion is founded by supply chain specialists with rich logistics expertise and international E-commerce history. This platform breaks down trade barriers between countries with its powerful logistics network and efficient & comprehensive service capability, low supply cost, high quality, secure, and quick one-stop cross-border delivery to domestic and international E-commerce enterprises and personal consumers.
Consignment real-time movements and statuses can be tracked in real-time on its device. Their service network extends from Latin America, Europe to North America with collaboration warehouse facilities. In China, it also includes major economic zones from Beijing, Shanghai, Guangdong, Jiangsu, Zhejiang, and areas along the southeast coast. Customized logistics solutions can be provided by product type, venue, and value to better suit your needs. Express routes have already been developed in Central and South America, Europe, and the United States.
In the event that the Consignment/Reference Number/Order Number do not match
The reasons could be 1 or more of the following:
Incorrect Consignment/Reference Number Number entry.
Invalid Consignment/Reference Number entry. The Consignment number varies between 7 to 11 digits only. Please re-check the numbers you have entered.
For multiple queries, please separate each Consignment or reference number with a comma only e.g. 111111,2222222,3333333
Incorrect Option Selection. You may have selected a Consignment option and entered a Reference Number, or vice versa. Please re-check your entry option.
There is no information on the Consignment/Reference Number/Order Number you have entered. Please try again later after some time.