Click on the Track courier button after entering your Benin Post tracking/consignment number.
Track your Courier, Order, or Shipment Online
No software installation required to track the courier. Any device connected with good internet is enough to track the shipment.
Not looking for Benin Post? Choose from our tracking support list here.
Benin Post tracking and Delivery Status online
To track Benin Post shipments, packets, cargo, or parcels, Ecouriertracking.com offers an online automated tracking system. Instead of visiting a delivery location or calling a customer service center, you can check the status of your package online.
How to check the status of Benin Post online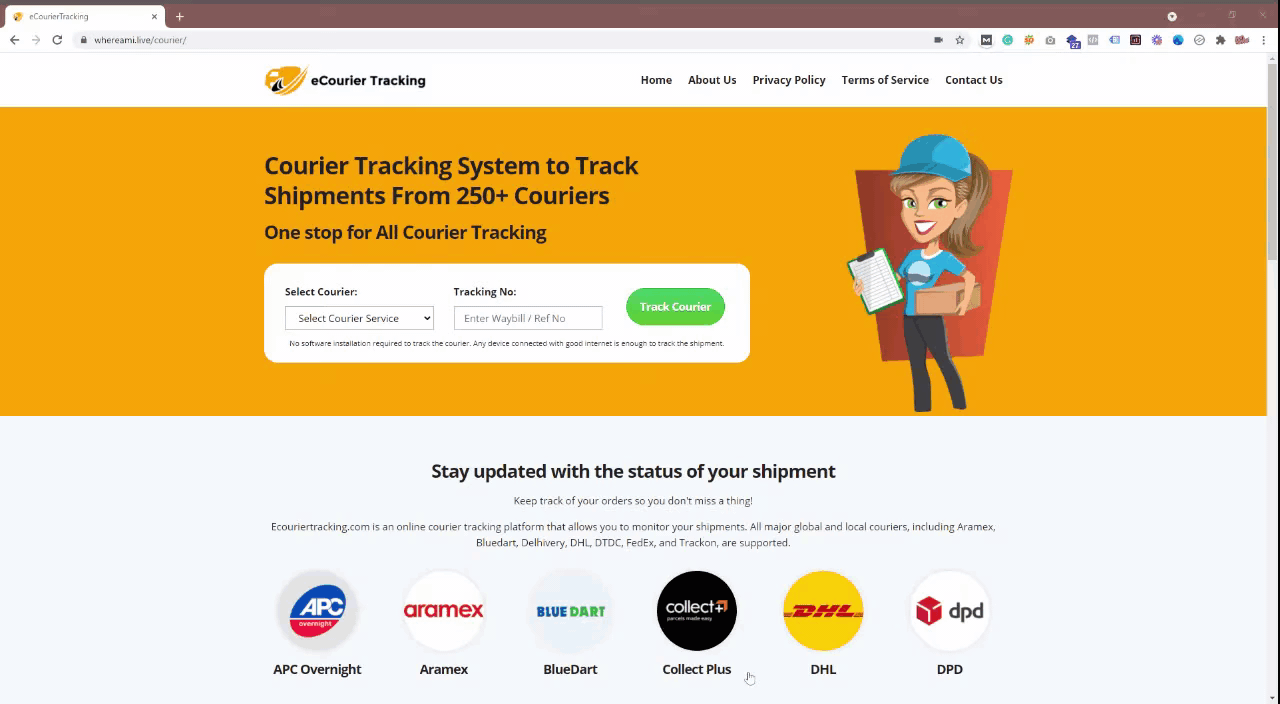 If you are expecting a courier from Benin Post, you can easily check the status of your shipment at any time. One way is to go to the Benin Post official website and monitor your courier's location online, while the other is to remain in this portal and follow the steps below.
Get your tracking number. Your Benin Post waybill number/reference number can be found on the Benin Post receipt or SMS which you should have received while sending the parcel.
Enter your Benin Post tracking/consignment number and click on track.
Wait 1-3 seconds for your Benin Post shipping status to appear under the form.
Official Benin Post Contact Information
Contact details of Benin Post for various cities are listed below along with respective Benin Post customer care numbers, emails, and their office addresses.
Address: 01 BP 8080 Cotonou, Route du Port
Email: [email protected]
Phone: (+229) 21 31 79 58
Official Website: https://laposte.bj/
About Benin Post Services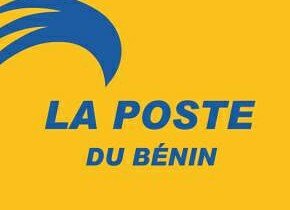 PTT (Posts, Telegraphs, and Telephones) has a long history, dating back over 125 years, and hence has a wealth of experience. Its origins can be traced back to colonial times (in what is now Dahomey, Benin), when Victor BALLOT, the French administrator in charge of the Gulf of Guinea Establishments, established a public service of "Posts, Telegraphs, and Telephones" (PTT) at DAHOMEY to meet the needs of communication and trade between mainland France and its colonies. The State has decided to privatize key State firms, particularly in the fields of telecommunications and energy, in order to liberalize and make certain vital areas of the national economy more competitive.
The OPT was split in 2004 in accordance with its reform plan into two significant businesses, each with managerial autonomy, resulting in the formation of La Poste du Bénin SA and Bénin Télécoms SA. With the appointment and start of employment of the General Managers of the two (02) firms on March 24, 2005, the split became effective.
In the event that the Consignment/Reference Number/Order Number do not match
The reasons could be 1 or more of the following:
Incorrect Consignment/Reference Number Number entry.
Invalid Consignment/Reference Number entry. The Consignment number varies between 7 to 11 digits only. Please re-check the numbers you have entered.
For multiple queries, please separate each Consignment or reference number with a comma only e.g. 111111,2222222,3333333
Incorrect Option Selection. You may have selected a Consignment option and entered a Reference Number, or vice versa. Please re-check your entry option.
There is no information on the Consignment/Reference Number/Order Number you have entered. Please try again later after some time.