Click on the Track courier button after entering your Royal Shipments tracking/consignment number.
Track your Courier, Order, or Shipment Online
No software installation required to track the courier. Any device connected with good internet is enough to track the shipment.
Not looking for Royal Shipments? Choose from our tracking support list here.
Royal Shipments tracking and Delivery Status online
To track Royal Shipments shipments, packets, cargo, or parcels, Ecouriertracking.com offers an online automated tracking system. Instead of visiting a delivery location or calling a customer service center, you can check the status of your package online.
How to check the status of Royal Shipments online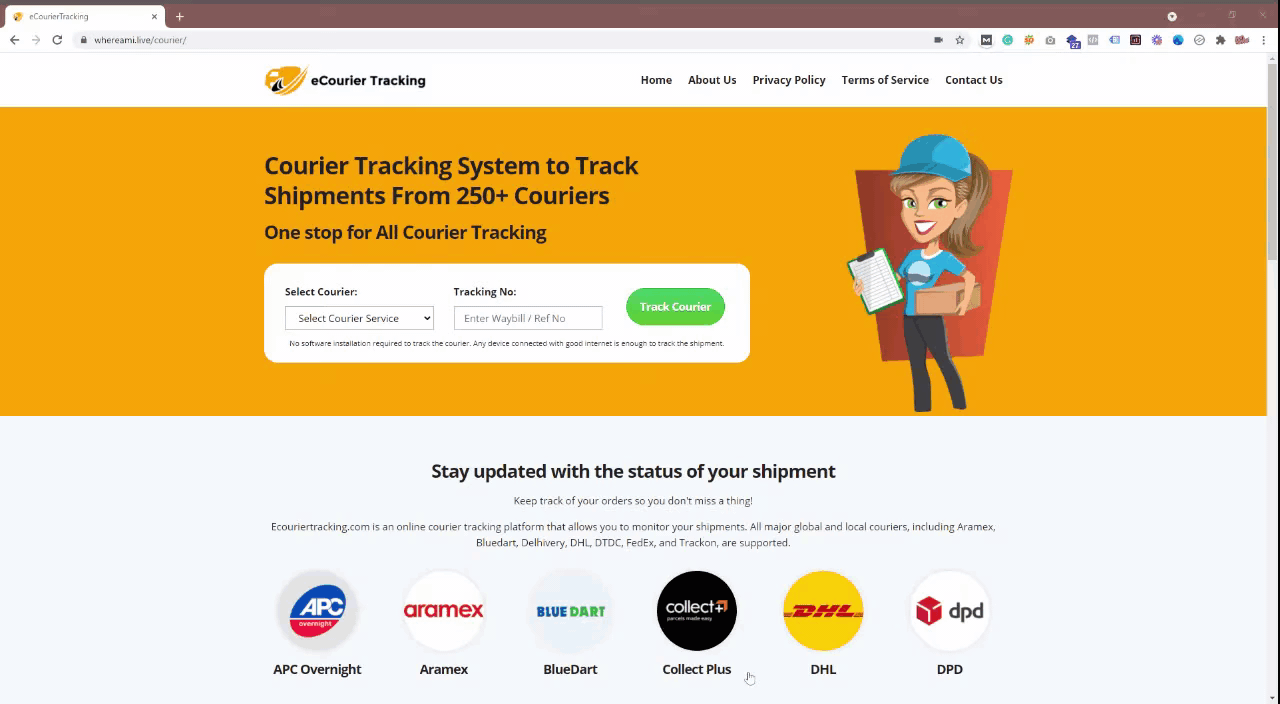 If you are expecting a courier from Royal Shipments, you can easily check the status of your shipment at any time. One way is to go to the Royal Shipments official website and monitor your courier's location online, while the other is to remain in this portal and follow the steps below.
Get your tracking number. Your Royal Shipments waybill number/reference number can be found on the Royal Shipments receipt or SMS which you should have received while sending the parcel.
Enter your Royal Shipments tracking/consignment number and click on track.
Wait 1-3 seconds for your Royal Shipments shipping status to appear under the form.
Official Royal Shipments Contact Information
Contact details of Royal Shipments for various cities are listed below along with respective Royal Shipments customer care numbers, emails, and their office addresses.
Email: [email protected]
Official Website: http://royalshipments.com
Phone: 22 122 12 18
About Royal Shipments Services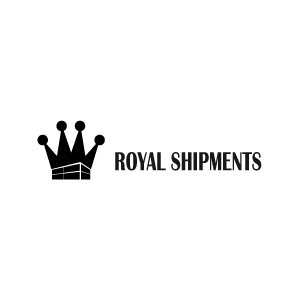 Royal shipments are proud to offer you our services because we are the only company in Poland that can provide such a wide range of distribution options. More than 200 organizations, including couriers, postal operators, forwarding companies, and printing houses, are represented by Royal Shipments. With years of expertise in the postal and courier industry, we understand that there is no single top distributor; we can only develop a perfect firm by combining their offerings: this is how Royal Shipments was founded.
We recognize that today's clients expect us to give high-quality services at a reasonable price; as a result, our team works tirelessly to ensure that all of our customers are satisfied daily. The fact that Western European post offices, printing houses, press firms, courier companies, brokers, and online merchants employ our services attests to our success. Individuals desiring to send a single shipment and corporations interested in mass mailing can use our services; in each case, client pleasure comes first. Many organizations offering third-party delivery services have recently emerged on the Polish market; we can confidently guarantee that none of them even comes close to matching us. Most brokers (as our operation is referred to) have relatively restricted operational capabilities. Royal Shipments is unrestricted in any way thanks to its international logistics partners, years of experience, and business relationships. One of our main goals is to alleviate our customers' concerns about the shipment's delivery to the recipient by collecting it; our company provides everything related to shipments, from preparing them according to your instructions to Hybrid mail, which ensures that your letter reaches the other side of the globe. We have managed to construct a website that offers so many chances thanks to months of work by our entire team and a group of IT specialists.
In the event that the Consignment/Reference Number/Order Number do not match
The reasons could be 1 or more of the following:
Incorrect Consignment/Reference Number Number entry.
Invalid Consignment/Reference Number entry. The Consignment number varies between 7 to 11 digits only. Please re-check the numbers you have entered.
For multiple queries, please separate each Consignment or reference number with a comma only e.g. 111111,2222222,3333333
Incorrect Option Selection. You may have selected a Consignment option and entered a Reference Number, or vice versa. Please re-check your entry option.
There is no information on the Consignment/Reference Number/Order Number you have entered. Please try again later after some time.