Click on the Track courier button after entering your Oman Post tracking/consignment number.
Track your Courier, Order, or Shipment Online
No software installation required to track the courier. Any device connected with good internet is enough to track the shipment.
Not looking for Oman Post? Choose from our tracking support list here.
Oman Post tracking and Delivery Status online
To track Oman Post shipments, packets, cargo, or parcels, Ecouriertracking.com offers an online automated tracking system. Instead of visiting a delivery location or calling a customer service center, you can check the status of your package online.
How to check the status of Oman Post online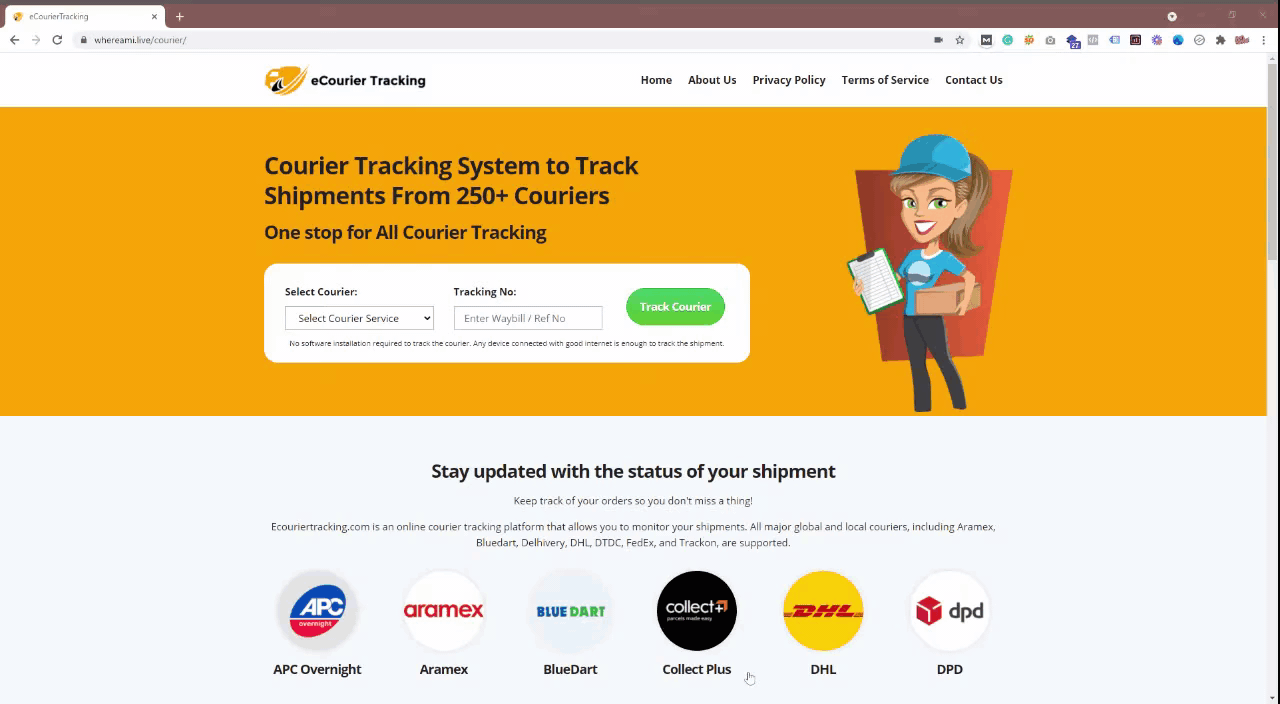 If you are expecting a courier from Oman Post, you can easily check the status of your shipment at any time. One way is to go to the Oman Post official website and monitor your courier's location online, while the other is to remain in this portal and follow the steps below.
Get your tracking number. Your Oman Post waybill number/reference number can be found on the Oman Post receipt or SMS which you should have received while sending the parcel.
Enter your Oman Post tracking/consignment number and click on track.
Wait 1-3 seconds for your Oman Post shipping status to appear under the form.
Official Oman Post Contact Information
Contact details of Oman Post for various cities are listed below along with respective Oman Post customer care numbers, emails, and their office addresses.
Address: Al Matar St, Near Bank Dhofar, Airport Heights, Seeb, Oman
Phone: +968 24922000
Email: [email protected]
Official Website: https://omanpost.om/
About Oman Post Services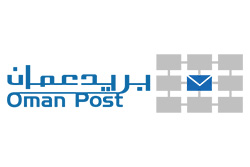 Oman Post is an integral aspect of Oman's history, having played a role in the country's growth since its inception in 1856 when the British Postal Department opened the first post office in Muscat. The department did not become a full-fledged element of the Omani government until a little over a century later. Post offices with a full range of services for a new nation were established across Oman as a result of the country's resurgence in the early 1970s. His Majesty Sultan Qaboos bin Said recognized the need of establishing a postal system in Oman's continuous development in 2005 and issued a Royal Decree establishing Oman Post. Oman Post has the complete capacity to provide international services to international standards thanks to its affiliation with the Universal Postal Union.
Technology is shrinking the world, bringing people closer together, and facilitating economic transactions in the blink of an eye. Oman Post aspires to be at the forefront of innovation and to serve Oman and its people on a global scale. Oman Post is a determined and focused force, investing not only in technology but also in the human resources required to realize this objective. Employees, clients, and shareholders, all of whom are foundations of Oman Post's drive into the future, have significant and innovative achievements as a result of investing in creative brains. Oman Post offers a safe and secure investment in quality services and customer satisfaction by aiming to keep on the cutting edge of technological and social advances in the postal sector throughout the world.
In the event that the Consignment/Reference Number/Order Number do not match
The reasons could be 1 or more of the following:
Incorrect Consignment/Reference Number Number entry.
Invalid Consignment/Reference Number entry. The Consignment number varies between 7 to 11 digits only. Please re-check the numbers you have entered.
For multiple queries, please separate each Consignment or reference number with a comma only e.g. 111111,2222222,3333333
Incorrect Option Selection. You may have selected a Consignment option and entered a Reference Number, or vice versa. Please re-check your entry option.
There is no information on the Consignment/Reference Number/Order Number you have entered. Please try again later after some time.