Click on the Track courier button after entering your Colis Prive tracking/consignment number.
Track your Courier, Order, or Shipment Online
No software installation required to track the courier. Any device connected with good internet is enough to track the shipment.
Not looking for Colis Prive? Choose from our tracking support list here.
Colis Prive tracking and Delivery Status online
To track Colis Prive shipments, packets, cargo, or parcels, Ecouriertracking.com offers an online automated tracking system. Instead of visiting a delivery location or calling a customer service center, you can check the status of your package online.
How to check the status of Colis Prive online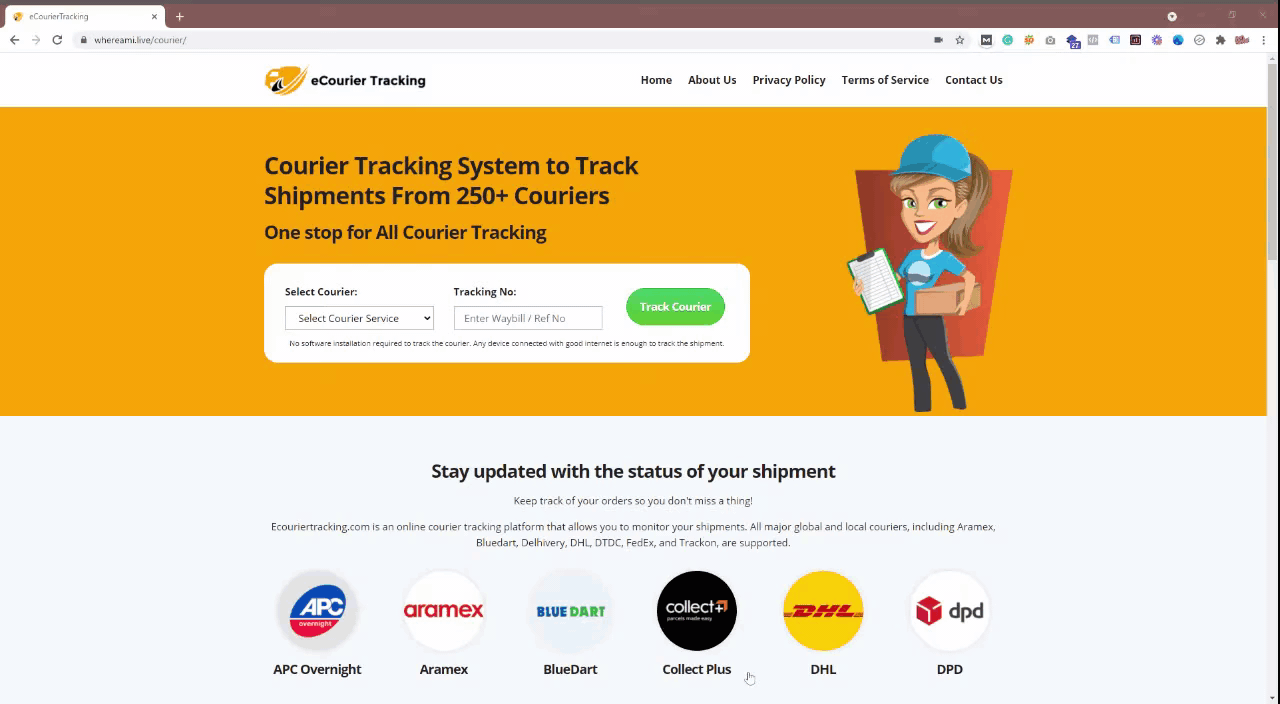 If you are expecting a courier from Colis Prive, you can easily check the status of your shipment at any time. One way is to go to the Colis Prive official website and monitor your courier's location online, while the other is to remain in this portal and follow the steps below.
Get your tracking number. Your Colis Prive waybill number/reference number can be found on the Colis Prive receipt or SMS which you should have received while sending the parcel.
Enter your Colis Prive tracking/consignment number and click on track.
Wait 1-3 seconds for your Colis Prive shipping status to appear under the form.
Official Colis Prive Contact Information
Contact details of Colis Prive for various cities are listed below along with respective Colis Prive customer care numbers, emails, and their office addresses.
Head Quarters
Siège, Aix en Provence,
PACA 13100, FR
Tel :
+33 0805 50 50 10
+33 0826 82 83 84
About Colis Prive Services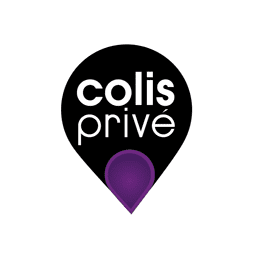 Individuals, Colis Privé specializes in house and relay parcel delivery between 24 to 48 hours. Colis Privé, a significant participant in the last mile and a benchmark brand in terms of parcel delivery, provides a service that comprises collecting parcels from e-merchants and delivering them to their final destination. Since its inception in 1993, the company has grown in popularity, thanks in part to a persistent commitment to improving its delivery service. True to the company's DNA, all teams are dedicated to providing the greatest possible client experience. We pay close attention to the quality of service we provide you and strive to enhance it on a regular basis. The smooth operation of the delivery, in particular the respect for deadlines and an optimum customer experience, corresponds to the quality of service in terms of delivery. First and foremost, we've created an internal platform that allows us to track our performance in real-time across the country. When necessary, this technology helps us to react as swiftly as feasible. We also use an external service provider, ItInSell, to track our delivery times. It is a firm that releases a carrier service quality barometer based on a number of parameters. This application provides a comparison tool for e-commerce professionals and informs consumers about the quality of delivery in France. We provide theoretical and practical training for each new delivery worker on the job, and we conduct frequent audits to assure high-quality service and process control.
In the event that the Consignment/Reference Number/Order Number do not match
The reasons could be 1 or more of the following:
Incorrect Consignment/Reference Number Number entry.
Invalid Consignment/Reference Number entry. The Consignment number varies between 7 to 11 digits only. Please re-check the numbers you have entered.
For multiple queries, please separate each Consignment or reference number with a comma only e.g. 111111,2222222,3333333
Incorrect Option Selection. You may have selected a Consignment option and entered a Reference Number, or vice versa. Please re-check your entry option.
There is no information on the Consignment/Reference Number/Order Number you have entered. Please try again later after some time.