Click on the Track courier button after entering your Air21 tracking/consignment number.
Track your Courier, Order, or Shipment Online
No software installation required to track the courier. Any device connected with good internet is enough to track the shipment.
Not looking for Air21? Choose from our tracking support list here.
Air21 tracking and Delivery Status online
To track Air21 shipments, packets, cargo, or parcels, Ecouriertracking.com offers an online automated tracking system. Instead of visiting a delivery location or calling a customer service center, you can check the status of your package online.
How to check the status of Air21 online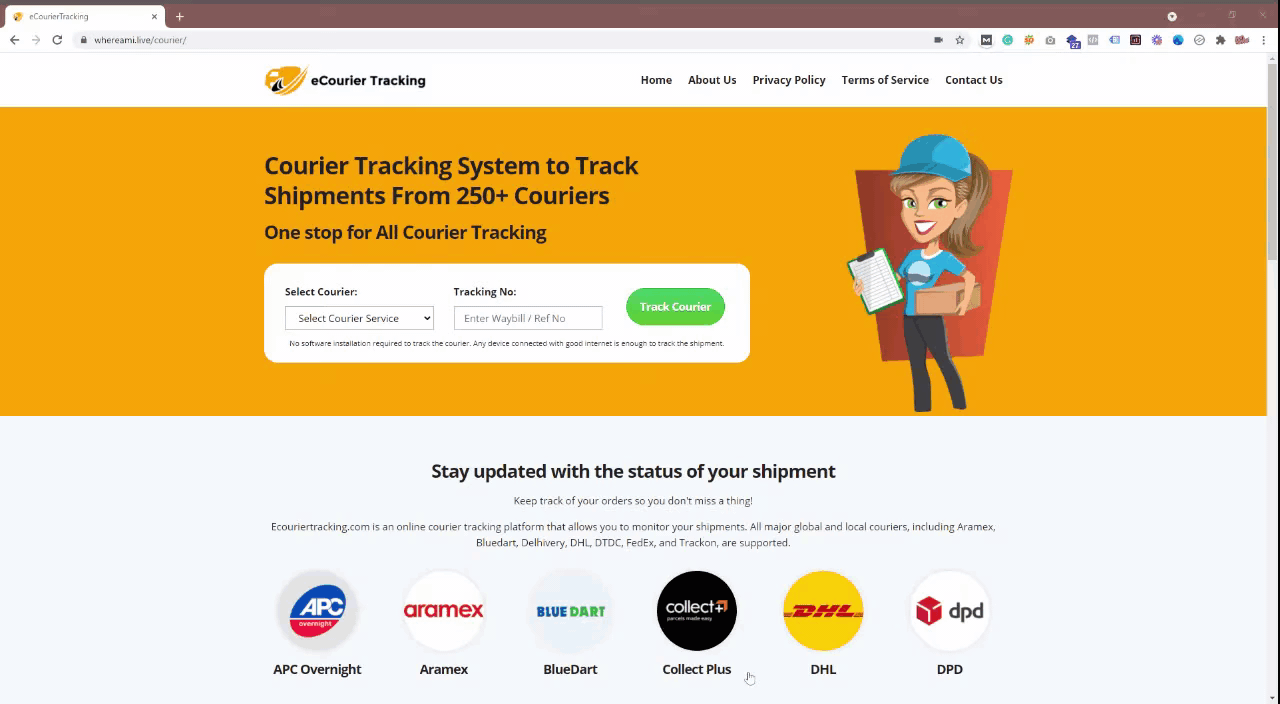 If you are expecting a courier from Air21, you can easily check the status of your shipment at any time. One way is to go to the Air21 official website and monitor your courier's location online, while the other is to remain in this portal and follow the steps below.
Get your tracking number. Your Air21 waybill number/reference number can be found on the Air21 receipt or SMS which you should have received while sending the parcel.
Enter your Air21 tracking/consignment number and click on track.
Wait 1-3 seconds for your Air21 shipping status to appear under the form.
Official Air21 Contact Information
Contact details of Air21 for various cities are listed below along with respective Air21 customer care numbers, emails, and their office addresses.
See how you can contact AIR21
Manila: +632 854-2100
Pampanga: +6345 963-6024
Subic: +6347 252-3631
Cebu: +6332 340-9996
About Air21 Services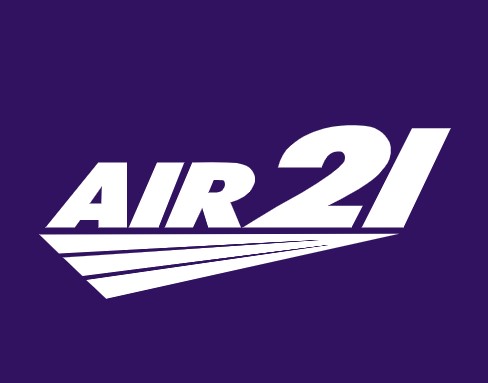 We are a customer-driven total logistics solutions provider with a keen interest in meeting your ever-changing and diverse requirements.
We have developed a variety of logistics services to meet the needs of individuals, organizations, and companies in the Philippines, including door-to-door distribution, sea freight, crating warehousing, and trucking. They're all viable options for transporting goods of virtually any form, weight, or size from one location to another.
AIR21 has also expanded its offerings to make it easier to handle a number of previously time-consuming processes. We deliver renewed Philippine passports, DTI permits, and school transcripts, as well as assisting you in obtaining birth, marriage, and death records from the NSO. Bert Lina, AIR21's innovative chairman, says, "Everything in this company is about reputation and operation." We strive to fulfill the customer's needs of effective on-time delivery through a strong organizational culture guided by a team of experienced managers and a corporate-wide strategy of total participation. Airfreight 2100, Inc. is the parent company of AIR21.
In the event that the Consignment/Reference Number/Order Number do not match
The reasons could be 1 or more of the following:
Incorrect Consignment/Reference Number Number entry.
Invalid Consignment/Reference Number entry. The Consignment number varies between 7 to 11 digits only. Please re-check the numbers you have entered.
For multiple queries, please separate each Consignment or reference number with a comma only e.g. 111111,2222222,3333333
Incorrect Option Selection. You may have selected a Consignment option and entered a Reference Number, or vice versa. Please re-check your entry option.
There is no information on the Consignment/Reference Number/Order Number you have entered. Please try again later after some time.