Click on the Track courier button after entering your The Courier Guy tracking/consignment number.
Track your Courier, Order, or Shipment Online
No software installation required to track the courier. Any device connected with good internet is enough to track the shipment.
Not looking for The Courier Guy? Choose from our tracking support list here.
The Courier Guy tracking and Delivery Status online
To track The Courier Guy shipments, packets, cargo, or parcels, Ecouriertracking.com offers an online automated tracking system. Instead of visiting a delivery location or calling a customer service center, you can check the status of your package online.
How to check the status of The Courier Guy online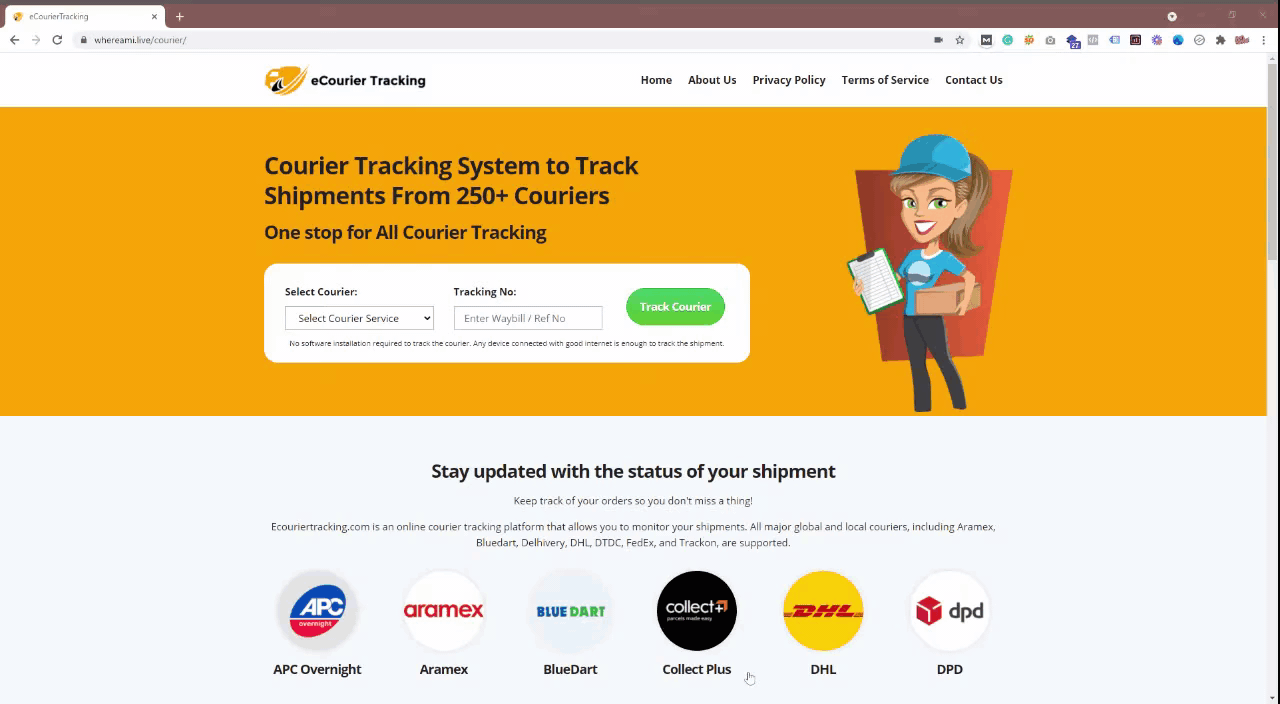 If you are expecting a courier from The Courier Guy, you can easily check the status of your shipment at any time. One way is to go to the The Courier Guy official website and monitor your courier's location online, while the other is to remain in this portal and follow the steps below.
Get your tracking number. Your The Courier Guy waybill number/reference number can be found on the The Courier Guy receipt or SMS which you should have received while sending the parcel.
Enter your The Courier Guy tracking/consignment number and click on track.
Wait 1-3 seconds for your The Courier Guy shipping status to appear under the form.
Official The Courier Guy Contact Information
Contact details of The Courier Guy for various cities are listed below along with respective The Courier Guy customer care numbers, emails, and their office addresses.
Address: 37 Malta Road Cosmo Business Park, Kya Sand, 2163
Official Website: http://www.thecourierguy.co.za/
Email: [email protected]
Kimberley
Pietemaritzburg
Grahamstown
Hoedspruit
053 8339101
053 8339138
053 8339198
053 8339216
033 397 8657
033 397 8658
033 397 8655
033 397 8651
033 397 8650
033 397 8656
073 223 7271
067 417 2597
063 693 7203
073 276 6183
Virginia
–
–
–
079 258 0541
–
–
–
About The Courier Guy Services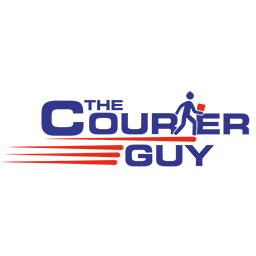 We're The Courier Guy, and we're passionate about what we do. What began as a "favor for a friend" in 2000 has grown into a global courier company that has set the standard for franchising in the industry. From humble beginnings on a single motorcycle, The Courier Guy has developed into a close-knit network of customers, franchisees, and agents.
Our goal is to give our customers the best and most thoroughly tested products and solutions possible. Moving items from point A to point B is the easiest part. The "behind-the-scenes help and attention to detail" you will receive from everyone in the organization clearly distinguishes us in the marketplace. We are passionate about what we do. We are enthusiastic about our industry and building long-term connections with our customers. Direct and straightforward communication is essential, and you will never find yourself in a situation where you must communicate with ten distinct people. People that work with you will have a good sense of what your company is all about.
We are not your typical courier service. We've organized our company through franchising so that the customer and the franchisee are at the center. From the driver to the franchisee, we have been able to empower individuals with responsibility. Unproductive surroundings and unprofitable courier branches have been terminated.
In the event that the Consignment/Reference Number/Order Number do not match
The reasons could be 1 or more of the following:
Incorrect Consignment/Reference Number Number entry.
Invalid Consignment/Reference Number entry. The Consignment number varies between 7 to 11 digits only. Please re-check the numbers you have entered.
For multiple queries, please separate each Consignment or reference number with a comma only e.g. 111111,2222222,3333333
Incorrect Option Selection. You may have selected a Consignment option and entered a Reference Number, or vice versa. Please re-check your entry option.
There is no information on the Consignment/Reference Number/Order Number you have entered. Please try again later after some time.