Click on the Track courier button after entering your Thailand Post tracking/consignment number.
Track your Courier, Order, or Shipment Online
No software installation required to track the courier. Any device connected with good internet is enough to track the shipment.
Not looking for Thailand Post? Choose from our tracking support list here.
Thailand Post tracking and Delivery Status online
To track Thailand Post shipments, packets, cargo, or parcels, Ecouriertracking.com offers an online automated tracking system. Instead of visiting a delivery location or calling a customer service center, you can check the status of your package online.
How to check the status of Thailand Post online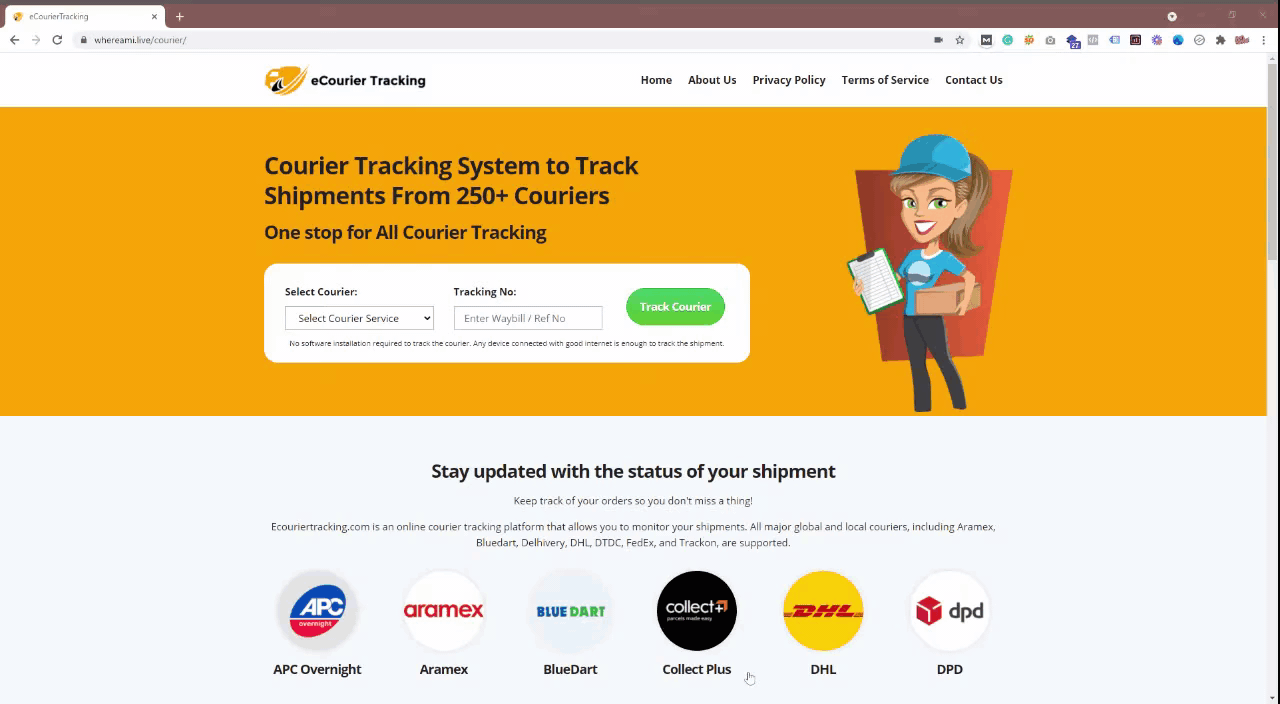 If you are expecting a courier from Thailand Post, you can easily check the status of your shipment at any time. One way is to go to the Thailand Post official website and monitor your courier's location online, while the other is to remain in this portal and follow the steps below.
Get your tracking number. Your Thailand Post waybill number/reference number can be found on the Thailand Post receipt or SMS which you should have received while sending the parcel.
Enter your Thailand Post tracking/consignment number and click on track.
Wait 1-3 seconds for your Thailand Post shipping status to appear under the form.
Official Thailand Post Contact Information
Contact details of Thailand Post for various cities are listed below along with respective Thailand Post customer care numbers, emails, and their office addresses.
Address: 111 M.3 Changwattana Road, Laksi, Bangkok, Thailand 10210-0299
Phone: + (66) 0 2831 3131
Email: [email protected]
Official Website: http://www.thailandpost.co.th/
About Thailand Post Services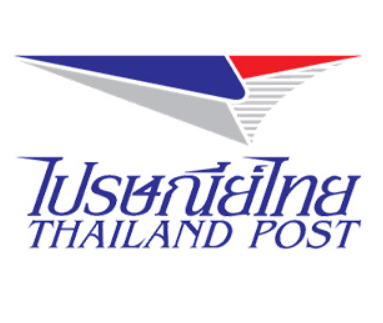 The Kingdom of Thailand's first period of communication. The commencement of communication in the old days was produced by the creation of transportation and commercial routes with easy communication both through merchants and fast horses, until the establishment of quick people in major towns. It is thought to be a continuation of simple news delivery that lasted till the early Rattanakosin Dynasty.
Until King Chulalongkorn's reign, He was interested in writing English mail and used the postal service to interact with heads of state and people both inside and outside the country. Developing solid relationships with friends is a wonderful blessing.
Because he was unable to lead the Siamese Navy through the crisis, Thailand did not become a colony of the superpowers in those days, and as a result, the "Thai postal industry" arose in many ways. Stamp tickets are being prepared for the inaugural delivery of a Thai daily newspaper. This is the commencement of Bangkok's postal service. since that time With the significance and benefits of transmitting this message, the Siamese government is preparing to open a mail business in Bangkok. This is the true beginning of the postal period.
"A consortium of postal and logistics service providers committed to long-term sustainability in accordance with international standards" is the vision.
the company's mission-Providing goods, news, information, and money transfer services to consumers all over the world in a convenient, high-quality, and international manner. cost-effective and dependable. Developing Thailand Post as a hub for postal and logistics services for the country's e-commerce industry. Manage and exploit operational data to construct a knowledge base and foster innovation in order to assist and promote the growth of clients' businesses. For long-term growth, make optimal use of resources (economic, social, environmental).
In the event that the Consignment/Reference Number/Order Number do not match
The reasons could be 1 or more of the following:
Incorrect Consignment/Reference Number Number entry.
Invalid Consignment/Reference Number entry. The Consignment number varies between 7 to 11 digits only. Please re-check the numbers you have entered.
For multiple queries, please separate each Consignment or reference number with a comma only e.g. 111111,2222222,3333333
Incorrect Option Selection. You may have selected a Consignment option and entered a Reference Number, or vice versa. Please re-check your entry option.
There is no information on the Consignment/Reference Number/Order Number you have entered. Please try again later after some time.