Click on the Track courier button after entering your Kenya Post tracking/consignment number.
Track your Courier, Order, or Shipment Online
No software installation required to track the courier. Any device connected with good internet is enough to track the shipment.
Not looking for Kenya Post? Choose from our tracking support list here.
Kenya Post tracking and Delivery Status online
To track Kenya Post shipments, packets, cargo, or parcels, Ecouriertracking.com offers an online automated tracking system. Instead of visiting a delivery location or calling a customer service center, you can check the status of your package online.
How to check the status of Kenya Post online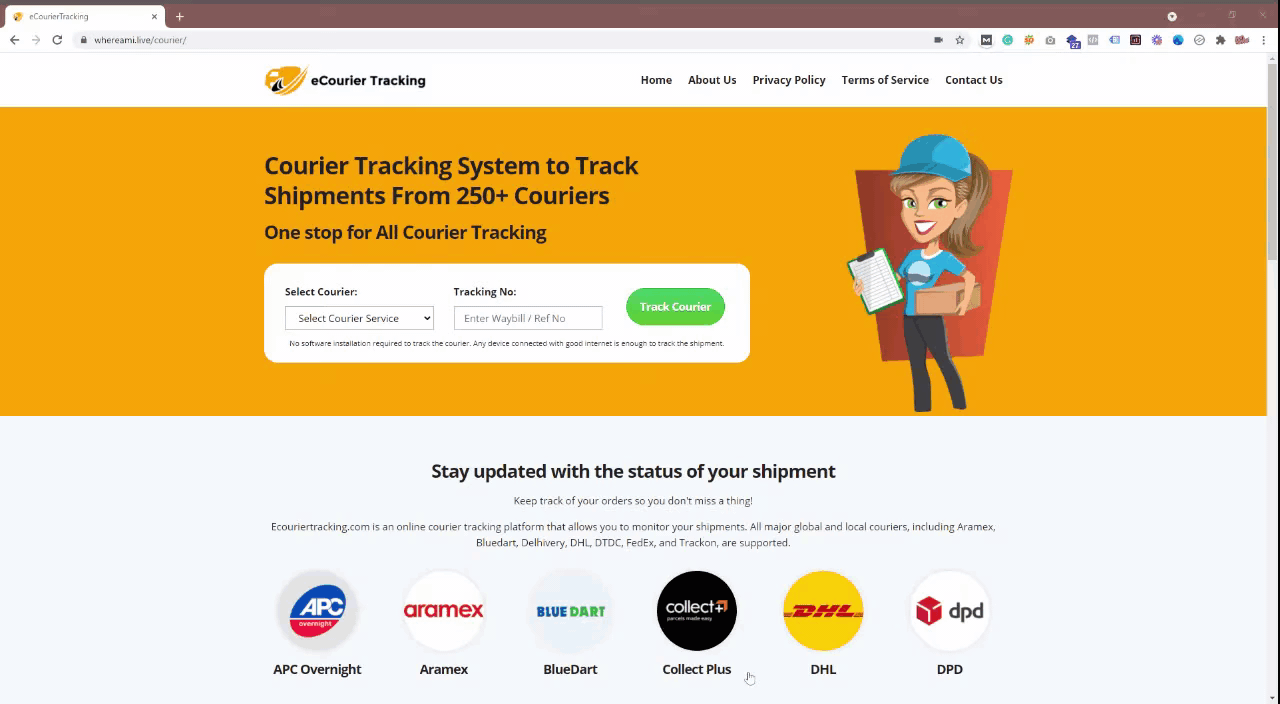 If you are expecting a courier from Kenya Post, you can easily check the status of your shipment at any time. One way is to go to the Kenya Post official website and monitor your courier's location online, while the other is to remain in this portal and follow the steps below.
Get your tracking number. Your Kenya Post waybill number/reference number can be found on the Kenya Post receipt or SMS which you should have received while sending the parcel.
Enter your Kenya Post tracking/consignment number and click on track.
Wait 1-3 seconds for your Kenya Post shipping status to appear under the form.
Official Kenya Post Contact Information
Contact details of Kenya Post for various cities are listed below along with respective Kenya Post customer care numbers, emails, and their office addresses.
Phone:+ (254) 020 324 2000
Address: Postal Corporation of Kenya,Posta House, off Kenyatta Avenue P. O. Box 34567 GPO Nairobi, 00100 Kenya
Email: [email protected]
Official Website: http://www.posta.co.ke/
About Kenya Post Services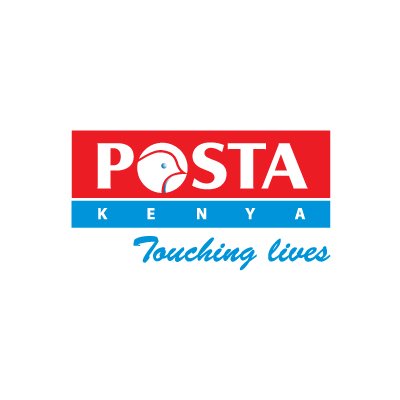 Kenya's postal history extends back to the early seventeenth century. In 1592, a Portuguese governor was placed in Mombasa, and from 1610 onwards, official correspondence between the settlement and the outside world was recorded, shipped to Arabia and India, and sent to Europe via the overland route. Early letters from Kenya's interior date from around 1848, when missionaries sent their correspondence to the coast via native runners for further transmission.
By 1877, some Coast letters were being transported north from Lamu to Aden by British steam navigation Company ships, however, the majority of mail was still being sent via Zanzibar. The British East Africa Association built and extended a mail-runner system, while private businesses and concessionaires organized their own. In 1889-1890, they were able to utilize different postal stamps. In May 1890, a regular mail service was established in British East Africa, with post offices opening in Mombasa and Lamu. Two years later, offices opened in Malindi and Wasini, and by 1897, a third office would open in Kilindini, needed by the railway's construction.
Control of British East Africa was passed from the company to the imperial government on July 1, 1895. The postal service in the region was controlled by the Postmaster of Mombasa, and the Postal Services of British East Africa and Uganda were merged in 1901. The Postal Corporation of Kenya (PCK) is a commercial public corporation that was created by an Act of Parliament (PCK Act 1998) in 1998. The Corporation's mandate includes providing accessible, inexpensive, and dependable postal services to all parts of Kenya under a public postal license, whereby communication through the post office is a basic human right as recognized in the 1948 United Nations Declaration on Human Rights.
In the event that the Consignment/Reference Number/Order Number do not match
The reasons could be 1 or more of the following:
Incorrect Consignment/Reference Number Number entry.
Invalid Consignment/Reference Number entry. The Consignment number varies between 7 to 11 digits only. Please re-check the numbers you have entered.
For multiple queries, please separate each Consignment or reference number with a comma only e.g. 111111,2222222,3333333
Incorrect Option Selection. You may have selected a Consignment option and entered a Reference Number, or vice versa. Please re-check your entry option.
There is no information on the Consignment/Reference Number/Order Number you have entered. Please try again later after some time.