Click on the Track courier button after entering your Nigeria Post tracking/consignment number.
Track your Courier, Order, or Shipment Online
No software installation required to track the courier. Any device connected with good internet is enough to track the shipment.
Not looking for Nigeria Post? Choose from our tracking support list here.
Nigeria Post tracking and Delivery Status online
To track Nigeria Post shipments, packets, cargo, or parcels, Ecouriertracking.com offers an online automated tracking system. Instead of visiting a delivery location or calling a customer service center, you can check the status of your package online.
How to check the status of Nigeria Post online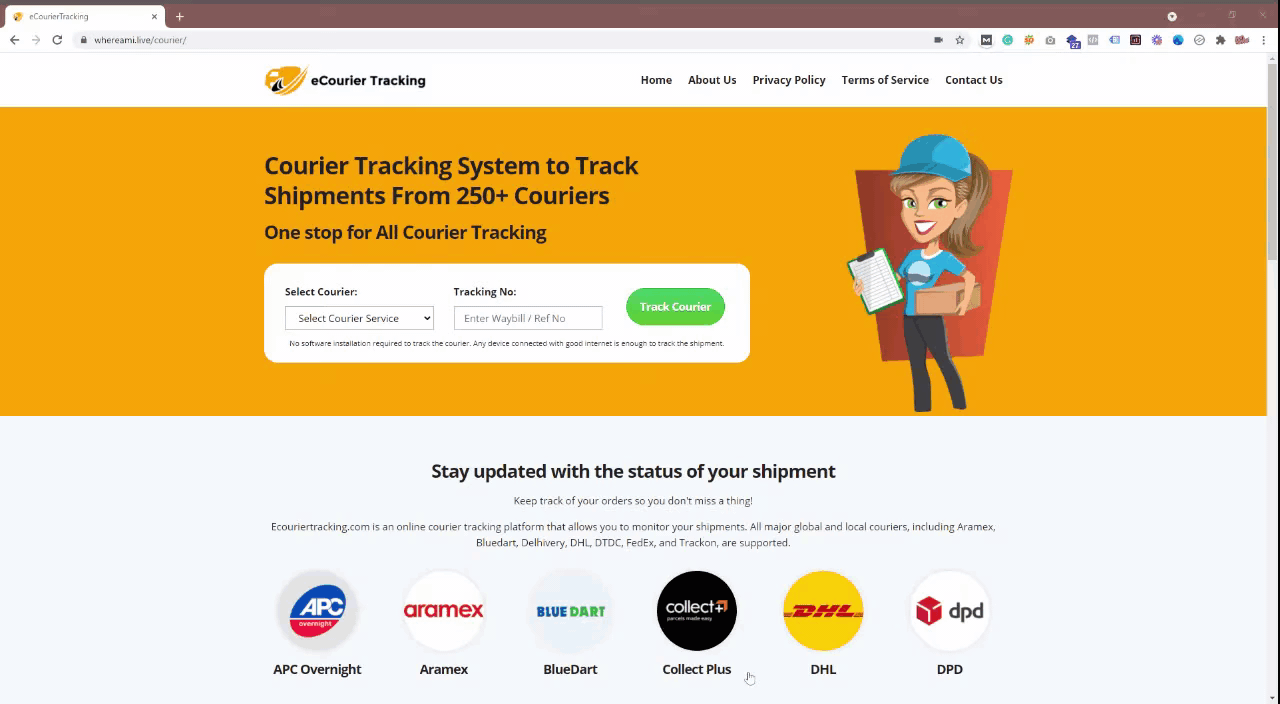 If you are expecting a courier from Nigeria Post, you can easily check the status of your shipment at any time. One way is to go to the Nigeria Post official website and monitor your courier's location online, while the other is to remain in this portal and follow the steps below.
Get your tracking number. Your Nigeria Post waybill number/reference number can be found on the Nigeria Post receipt or SMS which you should have received while sending the parcel.
Enter your Nigeria Post tracking/consignment number and click on track.
Wait 1-3 seconds for your Nigeria Post shipping status to appear under the form.
Official Nigeria Post Contact Information
Contact details of Nigeria Post for various cities are listed below along with respective Nigeria Post customer care numbers, emails, and their office addresses.
Address: Nipost Corporate Headquarters, Abubakar Musa Argungu House, Plot 1279 Muhammadu Buhari Way PMB 12537,
Garki 900001 Abuja, Nigeria
Phone: +(234) 7055991758
Email: [email protected]
Official Website: http://www.nipost.gov.ng/
About Nigeria Post Services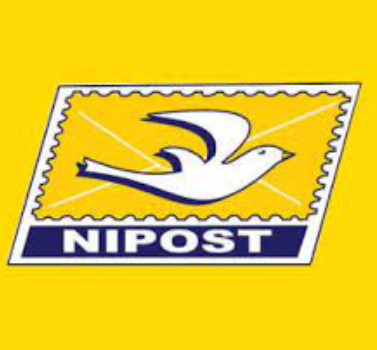 The Nigerian Post has a long history dating back to the nineteenth century. The British Colonial Masters created the first post office in 1852. It was regarded as a component of the British postal service. This was the position until 1874 when it became a branch of the London General Post Office. The Royal Niger Company (RNC), which was actively involved in industrial activities in the country, built up its own postal system in Akassa in 1887, Calabar in 1891, Burutu in 1897, and Lokoja in 1899, when the Post Office began its existence as a full-fledged Department in 1862.
A weekly postal boat transported mail from these trading outposts to and from Lagos. Badagary, Epe, Ikorodu, Ijebu-Ode, Ibadan, and Abeokuta were all given post offices by the British Post Office in 1898. The Universal Postal Union accepted the Royal Niger Company as a member in 1892. Money Orders and letters were exchanged directly with the German West African Colonies by 1908, rather than through London, as was previously the case.
The old Nigeria External Telecommunications Limited combined with the Telecommunications arm of the defunct Post and Telecommunications Department of the Ministry of Communications to establish NITEL (NET). NIPOST established an Extra-Ministerial Department after the issuance of Decree No. 18 in 1987.
In the event that the Consignment/Reference Number/Order Number do not match
The reasons could be 1 or more of the following:
Incorrect Consignment/Reference Number Number entry.
Invalid Consignment/Reference Number entry. The Consignment number varies between 7 to 11 digits only. Please re-check the numbers you have entered.
For multiple queries, please separate each Consignment or reference number with a comma only e.g. 111111,2222222,3333333
Incorrect Option Selection. You may have selected a Consignment option and entered a Reference Number, or vice versa. Please re-check your entry option.
There is no information on the Consignment/Reference Number/Order Number you have entered. Please try again later after some time.