Click on the Track courier button after entering your Slovakia Post tracking/consignment number.
Track your Courier, Order, or Shipment Online
No software installation required to track the courier. Any device connected with good internet is enough to track the shipment.
Not looking for Slovakia Post? Choose from our tracking support list here.
Slovakia Post tracking and Delivery Status online
To track Slovakia Post shipments, packets, cargo, or parcels, Ecouriertracking.com offers an online automated tracking system. Instead of visiting a delivery location or calling a customer service center, you can check the status of your package online.
How to check the status of Slovakia Post online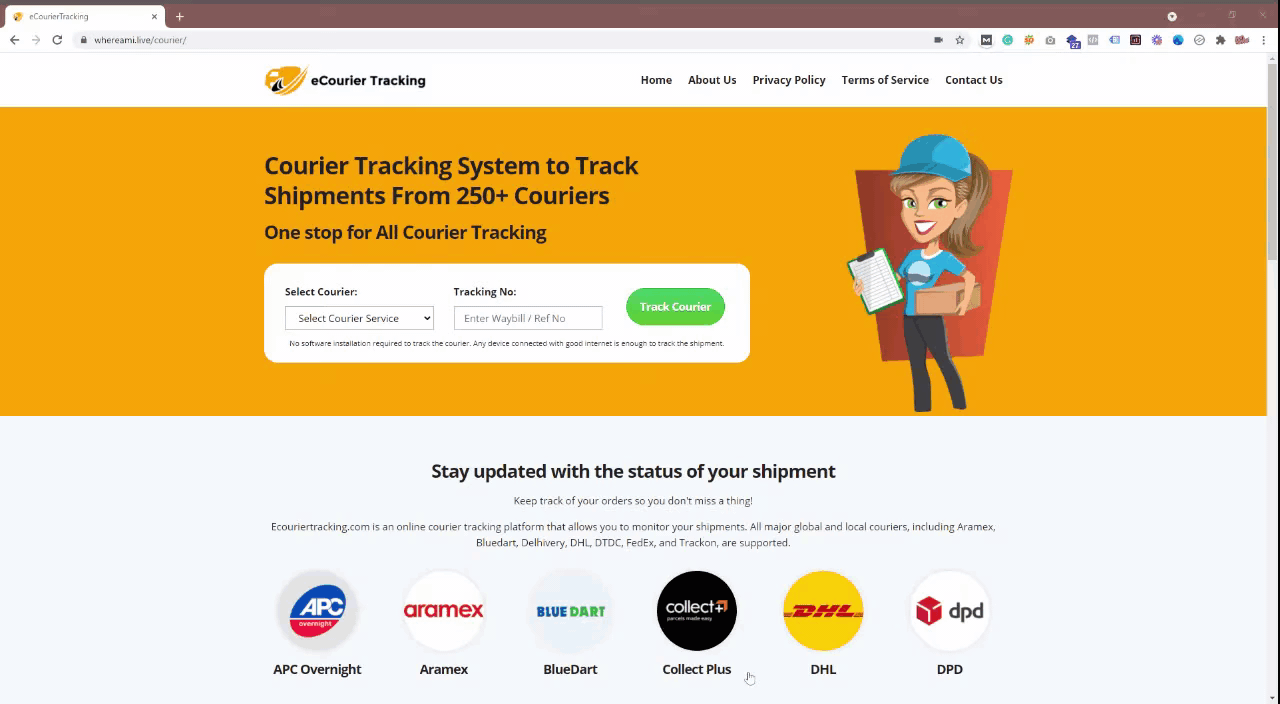 If you are expecting a courier from Slovakia Post, you can easily check the status of your shipment at any time. One way is to go to the Slovakia Post official website and monitor your courier's location online, while the other is to remain in this portal and follow the steps below.
Get your tracking number. Your Slovakia Post waybill number/reference number can be found on the Slovakia Post receipt or SMS which you should have received while sending the parcel.
Enter your Slovakia Post tracking/consignment number and click on track.
Wait 1-3 seconds for your Slovakia Post shipping status to appear under the form.
Official Slovakia Post Contact Information
Contact details of Slovakia Post for various cities are listed below along with respective Slovakia Post customer care numbers, emails, and their office addresses.
Address: Námestie SNP 35, 811 00 Staré Mesto, Slovakia
Phone: (421) 48 437 87 77
Email: [email protected]
Official Website: http://www.posta.sk/
About Slovakia Post Services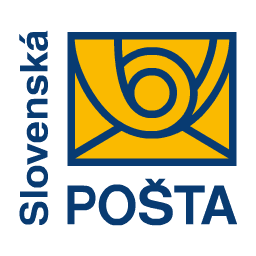 Slovenská pota, as a significant local provider of contemporary communication, distribution, and payment services, has created logistical conditions for doing business in Central and Eastern Europe. It is a reliable intermediary that responds to clients' changing needs while also providing new products and comprehensive solutions with added value and great service quality.
In 2006, the rating agency Moody assigned Slovenská pota an Aaa.SK credit risk rating, the highest attainable. Slovenská pot's rating has remained unchanged since then, and its rating outlook has remained stable. The company received certificates in 2008 verifying the implementation and maintenance of the quality management system and the environmental management system in accordance with the STN EN ISO 9001: 2001 and STN EN ISO 14001: 2005 standards. In addition, the organization has won the renowned HR Gold award for an innovative human resources project.
Slovenská pota was founded on January 1, 1993. Slovenská pota has had its registered office in Banská Bystrica since March 1, 1996. On October 1, 2004, Slovenská pota,. p. was transformed into a joint-stock company with a 100 percent state shareholding, allowing the post to become an economically independent and competitive economic entity. Slovenská pota has operated autonomously since its inception, which means it does not receive state funding.
In the event that the Consignment/Reference Number/Order Number do not match
The reasons could be 1 or more of the following:
Incorrect Consignment/Reference Number Number entry.
Invalid Consignment/Reference Number entry. The Consignment number varies between 7 to 11 digits only. Please re-check the numbers you have entered.
For multiple queries, please separate each Consignment or reference number with a comma only e.g. 111111,2222222,3333333
Incorrect Option Selection. You may have selected a Consignment option and entered a Reference Number, or vice versa. Please re-check your entry option.
There is no information on the Consignment/Reference Number/Order Number you have entered. Please try again later after some time.