Click on the Track courier button after entering your Bulgaria Post tracking/consignment number.
Track your Courier, Order, or Shipment Online
No software installation required to track the courier. Any device connected with good internet is enough to track the shipment.
Not looking for Bulgaria Post? Choose from our tracking support list here.
Bulgaria Post tracking and Delivery Status online
To track Bulgaria Post shipments, packets, cargo, or parcels, Ecouriertracking.com offers an online automated tracking system. Instead of visiting a delivery location or calling a customer service center, you can check the status of your package online.
How to check the status of Bulgaria Post online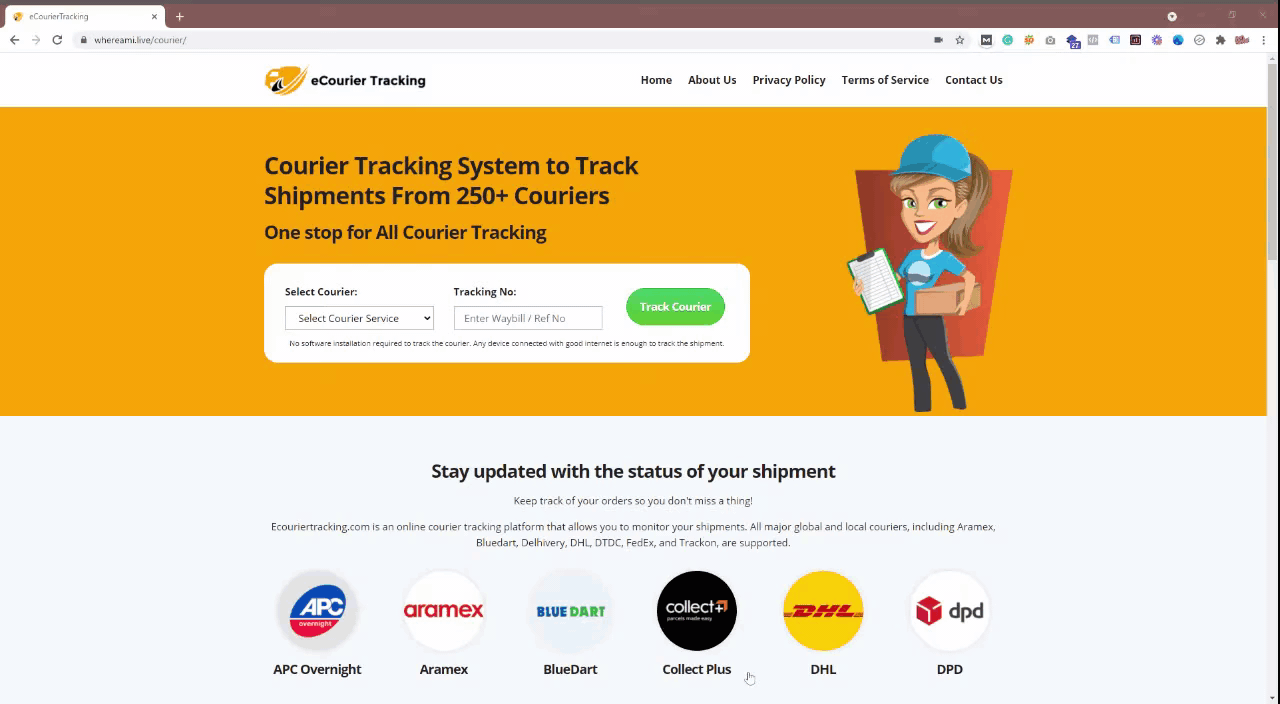 If you are expecting a courier from Bulgaria Post, you can easily check the status of your shipment at any time. One way is to go to the Bulgaria Post official website and monitor your courier's location online, while the other is to remain in this portal and follow the steps below.
Get your tracking number. Your Bulgaria Post waybill number/reference number can be found on the Bulgaria Post receipt or SMS which you should have received while sending the parcel.
Enter your Bulgaria Post tracking/consignment number and click on track.
Wait 1-3 seconds for your Bulgaria Post shipping status to appear under the form.
Official Bulgaria Post Contact Information
Contact details of Bulgaria Post for various cities are listed below along with respective Bulgaria Post customer care numbers, emails, and their office addresses.
Districts covered
Post office at Customs
Address
Email address of the PO at Customs
Phone for information
Fax
Plovdiv Pazardzhik Haskovo Kardzhali
Smolyan
4005 PLOVDIV
40, Osvobozhdenie blvd.

[email protected]

032/953290
032/953290
No
Varna Targovishte
Shumen
9028 VARNA
2-in, Slaveykov Sq.customs building

[email protected]

052/604143
No
 Burgas
8000 BURGAS
2, Tsar Petar Str.

[email protected]

056/851150
056/851113
Ruse
Razgrad Silistra
7001 RUSE
1, Aleksandar Stamboliyski Sq.

[email protected]

082/837999
082/837999
Veliko Tarnovo Gabrovo
Lovech
Pleven
5110 G. ORYAHOVITSA
21, Ilarion Makariopolski Str.

[email protected]

0618/64140
0618/64446
  Stara Zagora
6000 ST. ZAGORA
81, Sveti Knyaz Boris 1 Str.

[email protected]

042/673022
042/652169
 Dobrich
9320 DOBRICH
97, Hristo Botev Str.

[email protected]

058/602 695
058/602 891
city ​​of Sofia
Sofia district
Pernik Kyustendil Blagoevgrad
Vratsa Montana
Vidin
Yambol Sliven
1900 SOFIA
31, Chelopeshko shose Str., BESC, Customs service

[email protected]

02/8922666 Work. time: Monday-Friday 8:30 – 16:30
For all items whose barcode begins with the letter "E" "
1900 SOFIA EMS
31, Chelopeshko shose Str., BESC, EMS Customs service

[email protected]

02/8922600
Rab. time:
Monday-Friday 8:00 – 16:00
No
About Bulgaria Post Services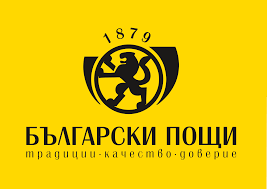 Bulgarian Posts PLC is overseen by a three-member Board of Directors chosen by the Minister of Transport, Information Technology, and Communication. The Provisional Russian Administration handed over all postal and telegraph offices and all of their equipment and facilities to the Bulgarian authorities after the Russo-Turkish Liberation War (1877-1879).
In the year 2013, Bulgaria was voted to the Universal Postal Union's Council of Administration and Postal Operations Council during the UPU's 25th Congress in Doha, Qatar. According to an order from the Ministry of Finance, Bulgarian Posts Plc was authorized to serve as a food voucher operator in 2013. The company was awarded a certificate in 2014 for conforming to the BS ISO/IES 27001:2013 – Information Security Management System standard.
In the year 2015, Bulgarian Posts Plc was awarded a certificate for meeting the Occupational Health and Safety Management System standard OHSAS 18001:2007. Following the obtaining of the two certificates, the company implemented an Integrated Management System. In the year 2016, Bulgarian Posts has a network of 2981 post offices that reaches even the most remote areas of the nation.
In the event that the Consignment/Reference Number/Order Number do not match
The reasons could be 1 or more of the following:
Incorrect Consignment/Reference Number Number entry.
Invalid Consignment/Reference Number entry. The Consignment number varies between 7 to 11 digits only. Please re-check the numbers you have entered.
For multiple queries, please separate each Consignment or reference number with a comma only e.g. 111111,2222222,3333333
Incorrect Option Selection. You may have selected a Consignment option and entered a Reference Number, or vice versa. Please re-check your entry option.
There is no information on the Consignment/Reference Number/Order Number you have entered. Please try again later after some time.