Click on the Track courier button after entering your Nationwide Express tracking/consignment number.
Track your Courier, Order, or Shipment Online
No software installation required to track the courier. Any device connected with good internet is enough to track the shipment.
Not looking for Nationwide Express? Choose from our tracking support list here.
Nationwide Express tracking and Delivery Status online
To track Nationwide Express shipments, packets, cargo, or parcels, Ecouriertracking.com offers an online automated tracking system. Instead of visiting a delivery location or calling a customer service center, you can check the status of your package online.
How to check the status of Nationwide Express online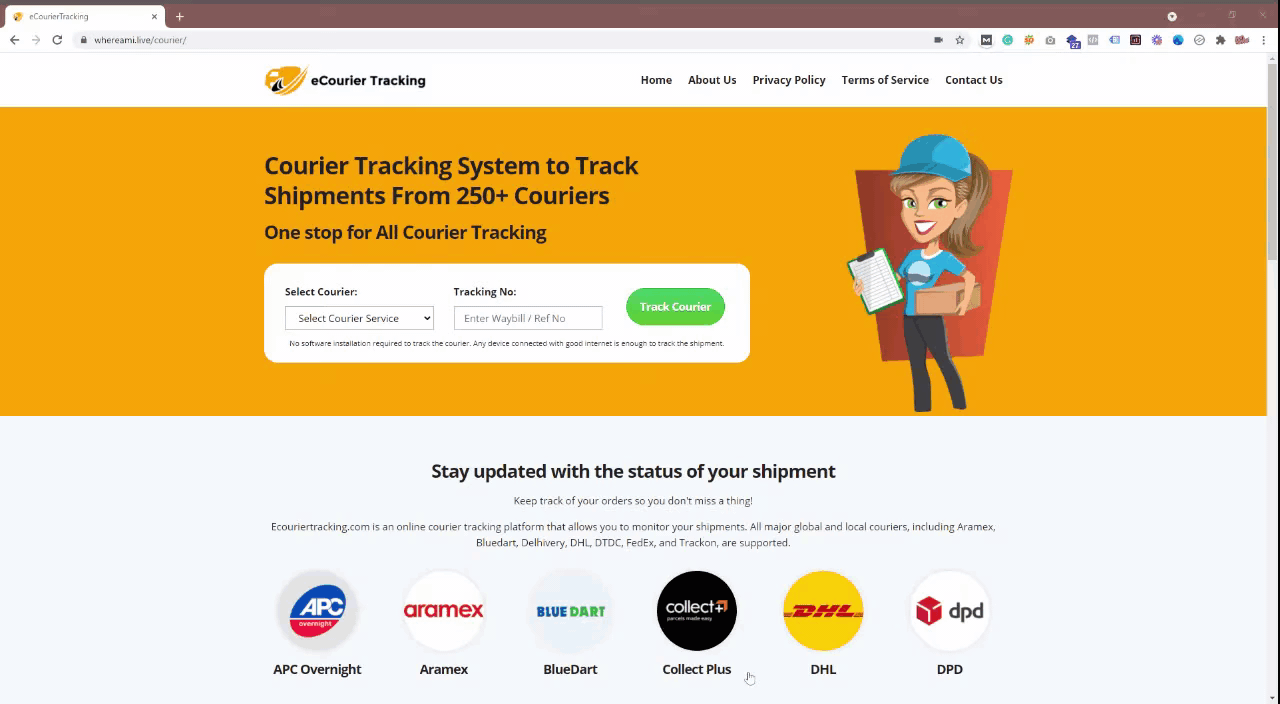 If you are expecting a courier from Nationwide Express, you can easily check the status of your shipment at any time. One way is to go to the Nationwide Express official website and monitor your courier's location online, while the other is to remain in this portal and follow the steps below.
Get your tracking number. Your Nationwide Express waybill number/reference number can be found on the Nationwide Express receipt or SMS which you should have received while sending the parcel.
Enter your Nationwide Express tracking/consignment number and click on track.
Wait 1-3 seconds for your Nationwide Express shipping status to appear under the form.
Official Nationwide Express Contact Information
Contact details of Nationwide Express for various cities are listed below along with respective Nationwide Express customer care numbers, emails, and their office addresses.
Address: 262, Jalan Gurdwara, George Town, 10300 George Town, Pulau Pinang, Malaysia
Phone: +60 603-5163 3333
Official Website: http://www.nationwide2u.com/
About Nationwide Express Services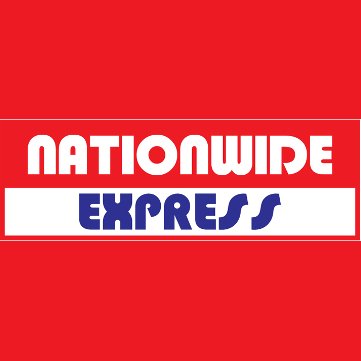 Nationwide Express, which was founded in 1985 and specializes in courier services, was one of the first few locally developed enterprises in Malaysia. It meets the demand for door-to-door fast, efficient, and dependable service for the speedy transfer of lightweight and high-value goods between locations, with more than 1,600 devoted personnel, a 240 fleet of national mobiles, and 500 motorcycle messengers. In an independent poll conducted by the Malaysian Communication and Multimedia Commission, Nationwide Express was named the most favored courier provider (MCMC). At the International Brand Consumer Fair (IBCOF) 2004, our brand was also named Best Malaysia Brand 2004 in the logistics area.
We were named one of Malaysia's 2005 Superbrands, and we recently won the Brandlaureate 2006/2007 for being the Best Courier – Logistics Brand (Malaysia). So, "Nationwide Express" your shipments anywhere and whenever you choose, because "When It's Nationwide Express, It's As Good As There."The primary business of Nationwide Express is to provide courier services. It satisfies the demand for a quick, effective, and dependable service for moving lightweight and high-value commodities between locations. It now has 180 networks throughout Malaysia, Singapore, Brunei Darussalam, Thailand, and Saudi Arabia, with branches and agents all over the country. Nationwide Express Courier Pte. Ltd. (Singapore), Nationwide Express Freight Forwarders Sdn. Bhd., and Nationwide Express Metro Sdn. Bhd. are its completely owned subsidiary firms, which specialize in courier services, freight forwarding, and high-value shipment handling, respectively.
In the event that the Consignment/Reference Number/Order Number do not match
The reasons could be 1 or more of the following:
Incorrect Consignment/Reference Number Number entry.
Invalid Consignment/Reference Number entry. The Consignment number varies between 7 to 11 digits only. Please re-check the numbers you have entered.
For multiple queries, please separate each Consignment or reference number with a comma only e.g. 111111,2222222,3333333
Incorrect Option Selection. You may have selected a Consignment option and entered a Reference Number, or vice versa. Please re-check your entry option.
There is no information on the Consignment/Reference Number/Order Number you have entered. Please try again later after some time.