Click on the Track courier button after entering your Ontrac Tracking tracking/consignment number.
Track your Courier, Order, or Shipment Online
No software installation required to track the courier. Any device connected with good internet is enough to track the shipment.
Not looking for Ontrac Tracking? Choose from our tracking support list here.
Ontrac Tracking tracking and Delivery Status online
To track Ontrac Tracking shipments, packets, cargo, or parcels, Ecouriertracking.com offers an online automated tracking system. Instead of visiting a delivery location or calling a customer service center, you can check the status of your package online.
How to check the status of Ontrac Tracking online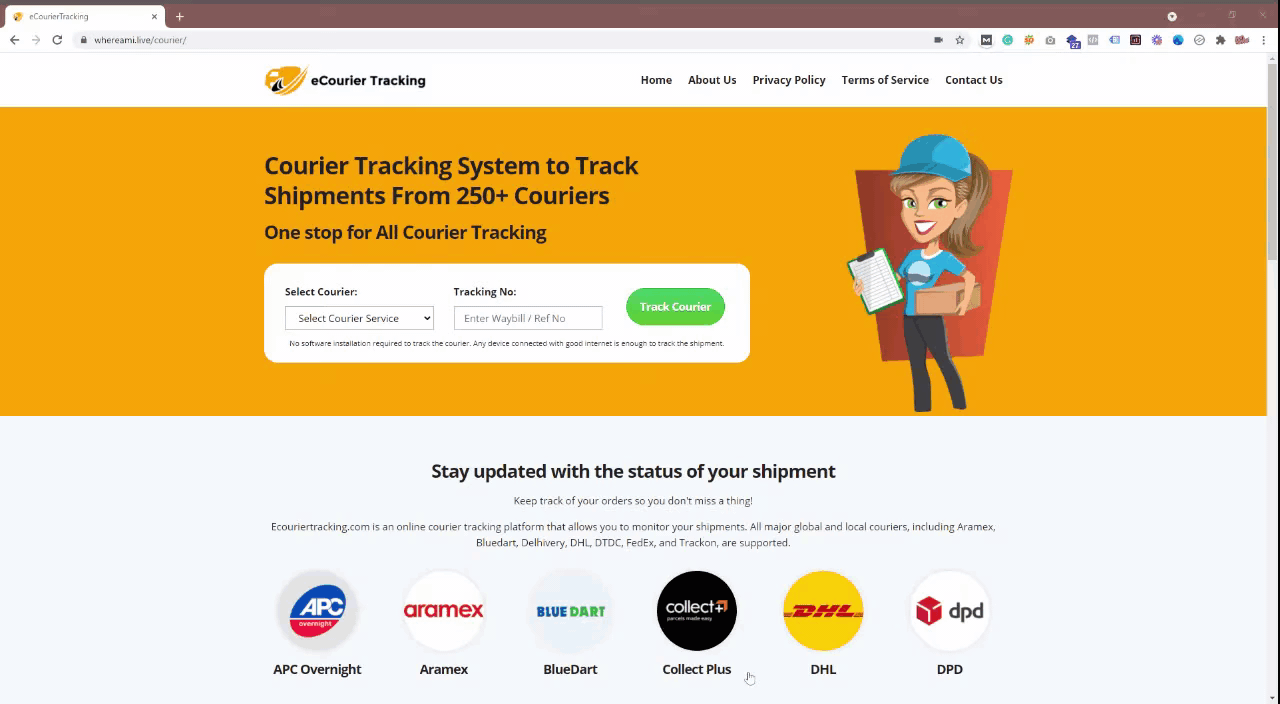 If you are expecting a courier from Ontrac Tracking, you can easily check the status of your shipment at any time. One way is to go to the Ontrac Tracking official website and monitor your courier's location online, while the other is to remain in this portal and follow the steps below.
Get your tracking number. Your Ontrac Tracking waybill number/reference number can be found on the Ontrac Tracking receipt or SMS which you should have received while sending the parcel.
Enter your Ontrac Tracking tracking/consignment number and click on track.
Wait 1-3 seconds for your Ontrac Tracking shipping status to appear under the form.
Official Ontrac Tracking Contact Information
Contact details of Ontrac Tracking for various cities are listed below along with respective Ontrac Tracking customer care numbers, emails, and their office addresses.
Department
Contact Details
Corporate Office
Address: 2501 S Price Rd Ste 201
Chandler AZ 85286
Phone: 800.334.5000
Mon-Fri, 8am-5pm PST
Customer Service
Phone: 800.334.5000
Mon-Fri, 7am-9pm PST
Sat, 7am-6pm PST
Sales
Phone: 800.334.5000
Mon-Fri, 8am-5pm PST
Billing
Phone: 877.227.5139
Mon-Fri, 7:30am-4:30pm PST
P.O. Box 841664
Los Angeles CA 90084-1664
Media Relations
Phone: 866.406.2300
Mon-Fri, 9am-5pm MST
Technical Support
Phone: 877.225.6837
Mon-Fri, 8am-6pm PST
3830 Cypress Dr Flr 2
Petaluma CA 94954
Claims
Phone: 866.432.4277
Mon-Fri, 6am-3pm MST
About Ontrac Tracking Services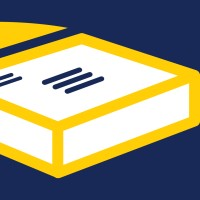 OnTrac is a privately owned logistics firm in the Western United States that contracts area transportation services. OnTrac is a packet distribution solution that is both simpler and less expensive. OnTrac is preferred by small-package shippers because we can expedite ground service without the extra expense of the express shipment. They have a long tradition of providing excellent service to our clients, and that is the cornerstone of our loyalty to them.
The company was founded in California in 1991 as California Overnight and was formed from acquisitions of several small Canadian and American courier firms, and has since spread to seven more states: Arizona, Nevada, Oregon, Washington, Utah, Colorado, and Idaho. Paper shippers were the first buyers, who were looking for an alternative to national carriers for overnight shipping in California. By 2020, the coverage area will represent 20% of the population of the United States.
In the event that the Consignment/Reference Number/Order Number do not match
The reasons could be 1 or more of the following:
Incorrect Consignment/Reference Number Number entry.
Invalid Consignment/Reference Number entry. The Consignment number varies between 7 to 11 digits only. Please re-check the numbers you have entered.
For multiple queries, please separate each Consignment or reference number with a comma only e.g. 111111,2222222,3333333
Incorrect Option Selection. You may have selected a Consignment option and entered a Reference Number, or vice versa. Please re-check your entry option.
There is no information on the Consignment/Reference Number/Order Number you have entered. Please try again later after some time.