Click on the Track courier button after entering your Slovenia Post tracking/consignment number.
Track your Courier, Order, or Shipment Online
No software installation required to track the courier. Any device connected with good internet is enough to track the shipment.
Not looking for Slovenia Post? Choose from our tracking support list here.
Slovenia Post tracking and Delivery Status online
To track Slovenia Post shipments, packets, cargo, or parcels, Ecouriertracking.com offers an online automated tracking system. Instead of visiting a delivery location or calling a customer service center, you can check the status of your package online.
How to check the status of Slovenia Post online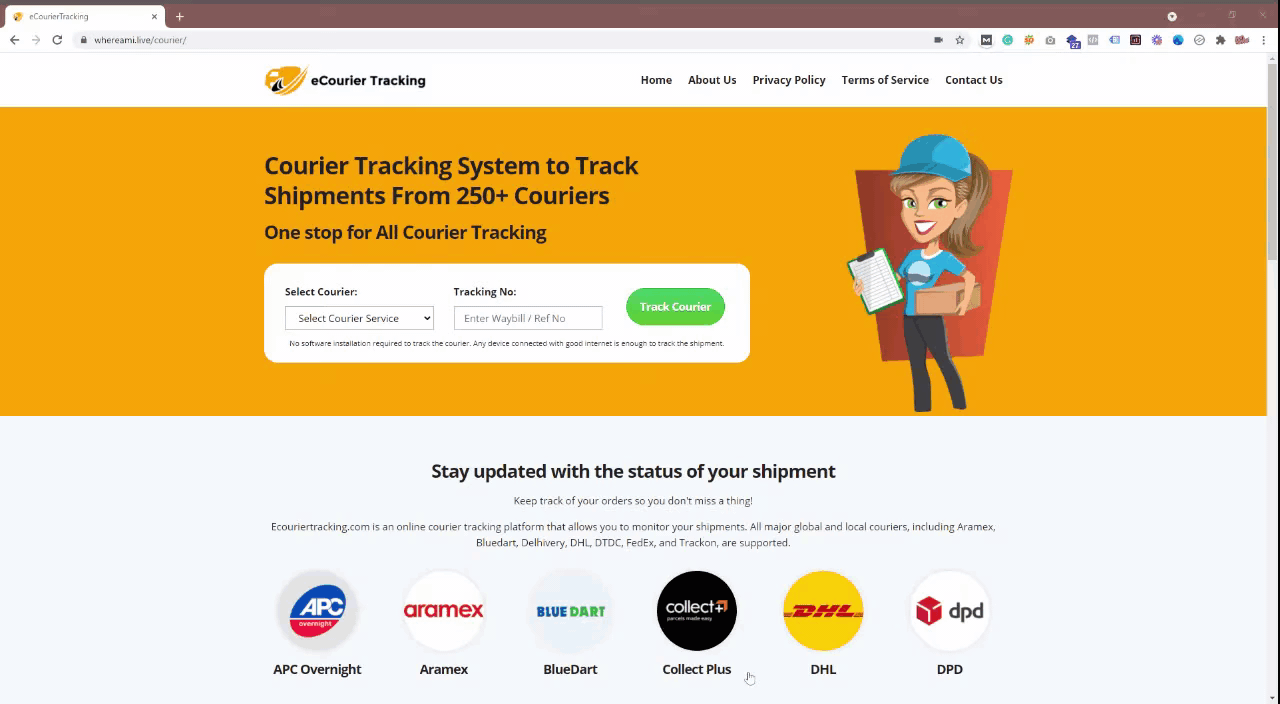 If you are expecting a courier from Slovenia Post, you can easily check the status of your shipment at any time. One way is to go to the Slovenia Post official website and monitor your courier's location online, while the other is to remain in this portal and follow the steps below.
Get your tracking number. Your Slovenia Post waybill number/reference number can be found on the Slovenia Post receipt or SMS which you should have received while sending the parcel.
Enter your Slovenia Post tracking/consignment number and click on track.
Wait 1-3 seconds for your Slovenia Post shipping status to appear under the form.
Official Slovenia Post Contact Information
Contact details of Slovenia Post for various cities are listed below along with respective Slovenia Post customer care numbers, emails, and their office addresses.
Address: Pošta Slovenije d.o.o.,Slomškov trg 10, 2500 Maribor
Email: [email protected]
Phone: 386 080 14 00
Official Website: http://www.posta.si/
About Slovenia Post Services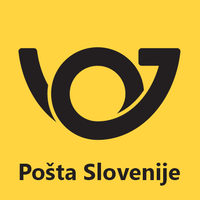 We are a thriving business that is completely owned by the Republic of Slovenia. We play a significant role in Slovenian society, with roughly 5,500 employees. We are one of the most important corporate enterprise partners. As a universal postal service provider, we ensure that everyone has access to postal services in accordance with the law. We also play a significant role in establishing the legal framework for maintaining non-discriminatory working conditions and the highest quality requirements for the postal network as well as the universal market for postal, logistics, and other services.
Our long-term business strategy contains a set of lofty goals that are both concrete and attainable. The focus is on developing new services and improving existing ones, such as package and direct mail delivery, morning newspaper delivery, supply chain logistics, and i-services for private customers, enterprises, and government clients. We've reached a critical juncture in our transformation from a traditional postal service provider to a modern, development-focused postal logistics operator and provider of electronic services.
In the event that the Consignment/Reference Number/Order Number do not match
The reasons could be 1 or more of the following:
Incorrect Consignment/Reference Number Number entry.
Invalid Consignment/Reference Number entry. The Consignment number varies between 7 to 11 digits only. Please re-check the numbers you have entered.
For multiple queries, please separate each Consignment or reference number with a comma only e.g. 111111,2222222,3333333
Incorrect Option Selection. You may have selected a Consignment option and entered a Reference Number, or vice versa. Please re-check your entry option.
There is no information on the Consignment/Reference Number/Order Number you have entered. Please try again later after some time.