Click on the Track courier button after entering your Bonds Couriers tracking/consignment number.
Track your Courier, Order, or Shipment Online
No software installation required to track the courier. Any device connected with good internet is enough to track the shipment.
Not looking for Bonds Couriers? Choose from our tracking support list here.
Bonds Couriers tracking and Delivery Status online
To track Bonds Couriers shipments, packets, cargo, or parcels, Ecouriertracking.com offers an online automated tracking system. Instead of visiting a delivery location or calling a customer service center, you can check the status of your package online.
How to check the status of Bonds Couriers online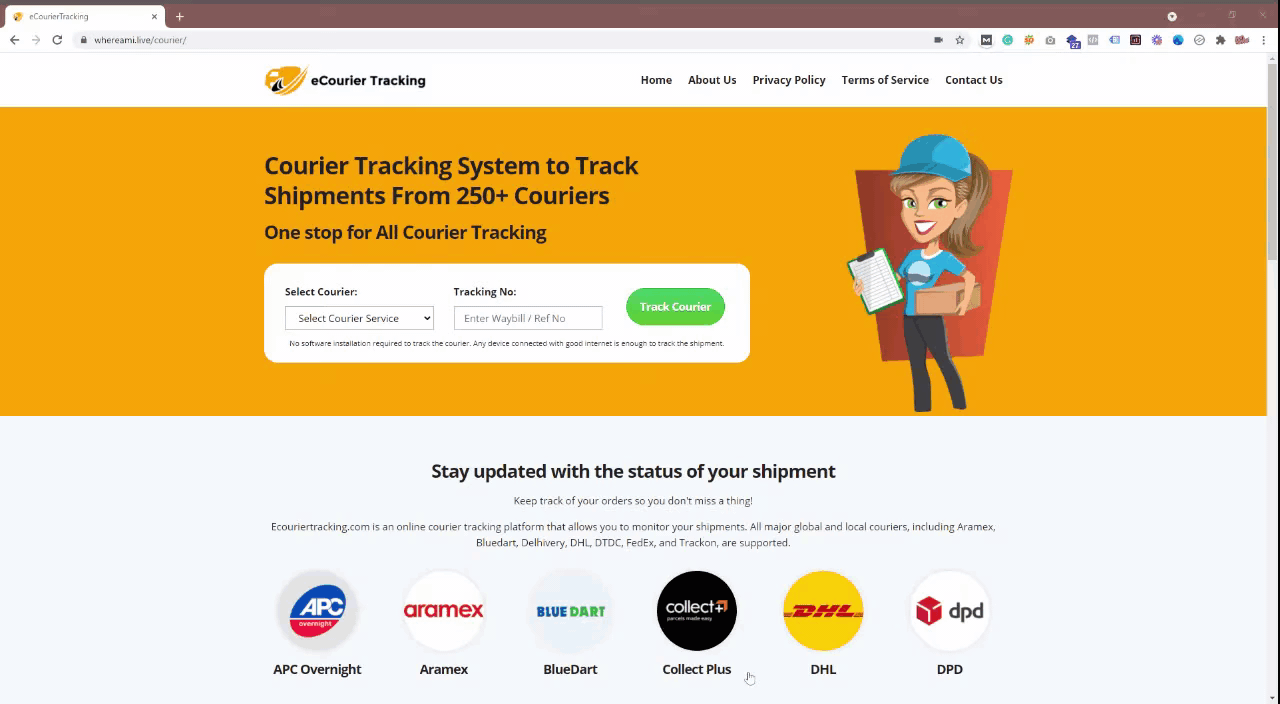 If you are expecting a courier from Bonds Couriers, you can easily check the status of your shipment at any time. One way is to go to the Bonds Couriers official website and monitor your courier's location online, while the other is to remain in this portal and follow the steps below.
Get your tracking number. Your Bonds Couriers waybill number/reference number can be found on the Bonds Couriers receipt or SMS which you should have received while sending the parcel.
Enter your Bonds Couriers tracking/consignment number and click on track.
Wait 1-3 seconds for your Bonds Couriers shipping status to appear under the form.
Official Bonds Couriers Contact Information
Contact details of Bonds Couriers for various cities are listed below along with respective Bonds Couriers customer care numbers, emails, and their office addresses.
 Location
Address & Contact Details
Sydney (Head Office)
Address:
10 Turbo Road
Kings Park NSW 2148Mailing address:
PO Box 4078 Marayong NSW 2148

Email: [email protected]
Phone: 1300-369-300

Adelaide
Address:
159 Franklin Street Adelaide SA 5000Phone & Fax: 1300 369 300
Brisbane
Address:
2/105 Freight Street, Lytton
QLD 4178, AustraliaPhone: (07) 3326 1300
Fax: (07) 3630 1487
Melbourne
Address:
Unit 1, 21 Flight Drive
Tullamarine VIC 3043, AustraliaMailing address:
P.O. Box 133 Tullamarine VIC 3043Phone: (03) 8335 0506
Fax: (03) 9310 4453
Perth
Address:
Unit 1 / 39 Tully Road, East Perth WA 6004Phone: 0408 989 501 & 0431 686 053
Sydney (Documents & Cartage)
Address:
Unit 21, 75 Corish Circle,
Banksmeadow
About Bonds Couriers Services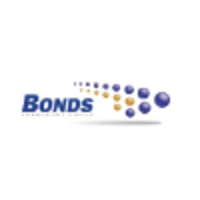 Bonds Transport Group, established in 1966, has been supplying consumers with timely same-day delivery and exceptional customer support, and has now extended to provide deliveries in Adelaide, Brisbane, Melbourne, Perth, and Sydney. Bonds has been supplying specialised transportation services to the multinational freight forwarding market since 1979. The Bonds national fleet has over 550 vehicles with GPS monitoring, allowing you to monitor all deliveries in real time.
Bonds also employs cutting-edge technology such as automatic proof of distribution (POD) systems that can be customised to include your logo and provide you, the customer, with unlimited access to all PODs on your account. Our services are available 24 hours a day, 7 days a week. We have a contact centre open Monday through Friday from 7 a.m. to 6:30 p.m., or you can book online at any time.
In the event that the Consignment/Reference Number/Order Number do not match
The reasons could be 1 or more of the following:
Incorrect Consignment/Reference Number Number entry.
Invalid Consignment/Reference Number entry. The Consignment number varies between 7 to 11 digits only. Please re-check the numbers you have entered.
For multiple queries, please separate each Consignment or reference number with a comma only e.g. 111111,2222222,3333333
Incorrect Option Selection. You may have selected a Consignment option and entered a Reference Number, or vice versa. Please re-check your entry option.
There is no information on the Consignment/Reference Number/Order Number you have entered. Please try again later after some time.