Click on the Track courier button after entering your Arrow XL tracking/consignment number.
Track your Courier, Order, or Shipment Online
No software installation required to track the courier. Any device connected with good internet is enough to track the shipment.
Not looking for Arrow XL? Choose from our tracking support list here.
Arrow XL tracking and Delivery Status online
To track Arrow XL shipments, packets, cargo, or parcels, Ecouriertracking.com offers an online automated tracking system. Instead of visiting a delivery location or calling a customer service center, you can check the status of your package online.
How to check the status of Arrow XL online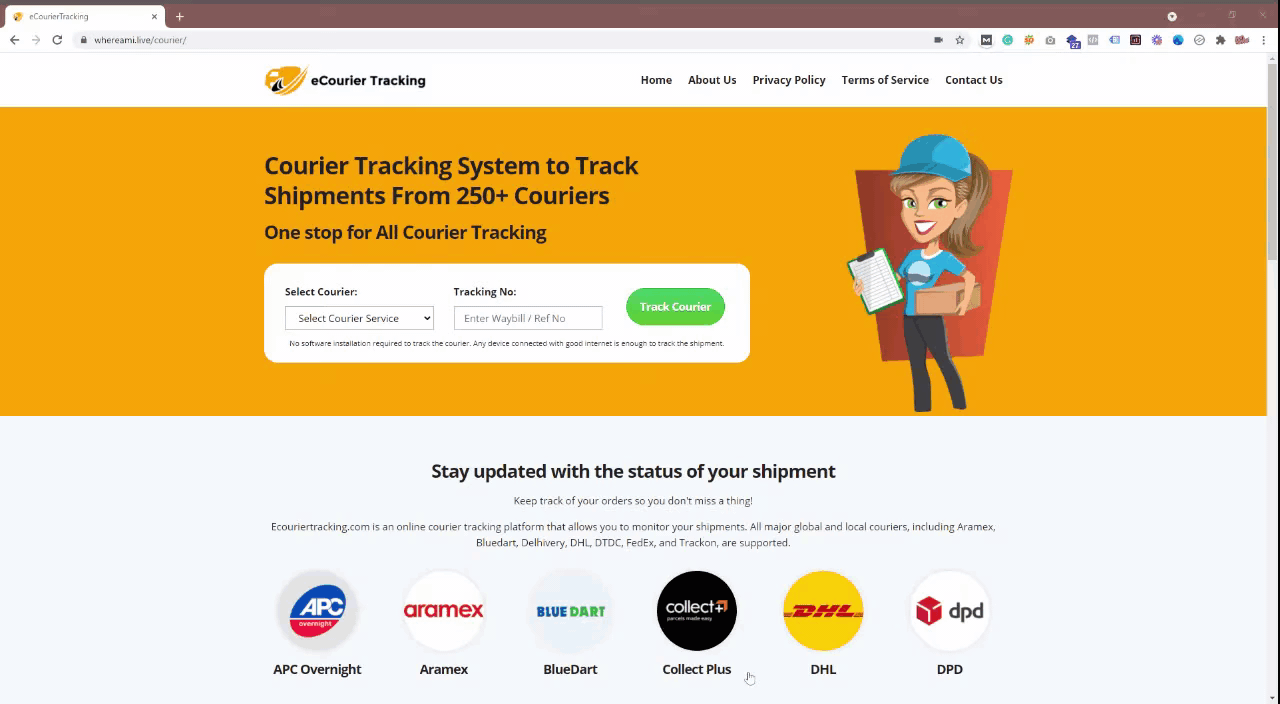 If you are expecting a courier from Arrow XL, you can easily check the status of your shipment at any time. One way is to go to the Arrow XL official website and monitor your courier's location online, while the other is to remain in this portal and follow the steps below.
Get your tracking number. Your Arrow XL waybill number/reference number can be found on the Arrow XL receipt or SMS which you should have received while sending the parcel.
Enter your Arrow XL tracking/consignment number and click on track.
Wait 1-3 seconds for your Arrow XL shipping status to appear under the form.
Official Arrow XL Contact Information
Contact details of Arrow XL for various cities are listed below along with respective Arrow XL customer care numbers, emails, and their office addresses.
Email: [email protected]
Call: 0333 212 1708
Phone Lines Are Open:
Mon-Fri 7am-7pm,
Sat 8am-4:30pm
About Arrow XL Services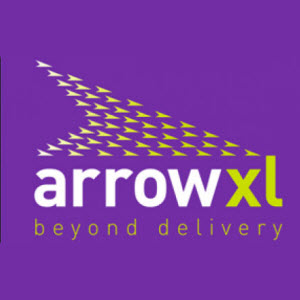 Every year, we fulfill over 2 million customer orders as the UK's leading 2-person home delivery specialist. With investments in technology, innovative services, and training, we are committed to creativity and quality improvement.
We have completed over 20 million deliveries on behalf of the UK's leading retailers and suppliers in our 25 years of experience. We collaborate with our clients to create solutions that address the retail industry's ever-changing needs.
Customers can monitor their orders in real-time using our askAXL monitoring web app as their 2-hour time slot shrinks to just 30 minutes. Customers can monitor their order as it moves across our network, and on the day of delivery, they can use the interactive map to track the car. What's the best part? Customers will also see the names of the Delivery Crew members who will deliver their order to their preferred room.
We supplement our in-house services, such as washing machine link and flat pack assembly, with 6-day delivery and collections, providing you with market differentiation and profit growth opportunities.
In the event that the Consignment/Reference Number/Order Number do not match
The reasons could be 1 or more of the following:
Incorrect Consignment/Reference Number Number entry.
Invalid Consignment/Reference Number entry. The Consignment number varies between 7 to 11 digits only. Please re-check the numbers you have entered.
For multiple queries, please separate each Consignment or reference number with a comma only e.g. 111111,2222222,3333333
Incorrect Option Selection. You may have selected a Consignment option and entered a Reference Number, or vice versa. Please re-check your entry option.
There is no information on the Consignment/Reference Number/Order Number you have entered. Please try again later after some time.