Click on the Track courier button after entering your South African Post Office tracking/consignment number.
Track your Courier, Order, or Shipment Online
No software installation required to track the courier. Any device connected with good internet is enough to track the shipment.
Not looking for South African Post Office? Choose from our tracking support list here.
South African Post Office tracking and Delivery Status online
To track South African Post Office shipments, packets, cargo, or parcels, Ecouriertracking.com offers an online automated tracking system. Instead of visiting a delivery location or calling a customer service center, you can check the status of your package online.
How to check the status of South African Post Office online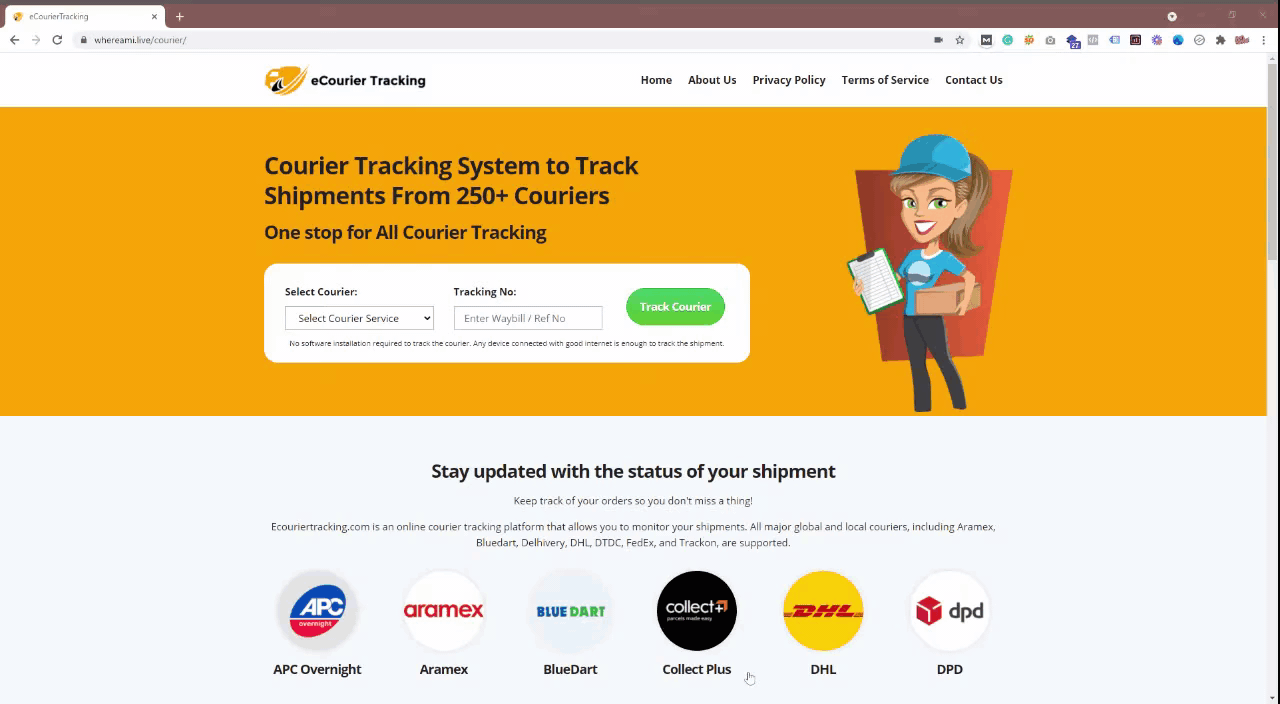 If you are expecting a courier from South African Post Office, you can easily check the status of your shipment at any time. One way is to go to the South African Post Office official website and monitor your courier's location online, while the other is to remain in this portal and follow the steps below.
Get your tracking number. Your South African Post Office waybill number/reference number can be found on the South African Post Office receipt or SMS which you should have received while sending the parcel.
Enter your South African Post Office tracking/consignment number and click on track.
Wait 1-3 seconds for your South African Post Office shipping status to appear under the form.
Official South African Post Office Contact Information
Contact details of South African Post Office for various cities are listed below along with respective South African Post Office customer care numbers, emails, and their office addresses.
Address: NPC Building, South African Post Office, c/o Jeff Masemola and Sophie de Bruyn Strs, Pretoria 0001
Phone: +(27) 0860 111 502
Email: [email protected]
Official Website: http://www.postoffice.co.za/
About South African Post Office Services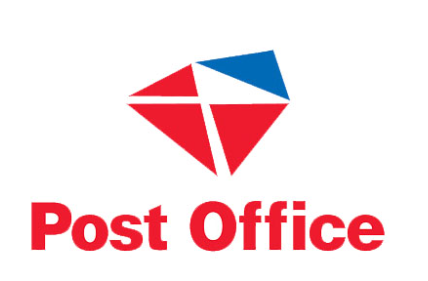 The South African Post Office (SA Post Office) is the country's national postal service, and it is a state-owned corporation with the South African government as its sole stakeholder. According to South African legislation, the Post Office is the only legal body that can accept reserved mail and hence has a monopoly. It employs over 16,480 people and manages over 1,400 postal stores around the country, giving it a presence in nearly every town and city in the country. As group CEO, Nomkhita Mona joined the SA Post Office in April 2021. Postbank, a financial services provider, is the company's principal subsidiary.
Postal services in Southern Africa have a long history, dating back over 500 years. Petro D'Ataide, the captain of a Portuguese ship, hid a letter in a milkwood tree in Mossel Bay in 1500. During a violent storm over the Atlantic Ocean, he reported the sinking of three ships in his fleet, including Bartolomeu Dias'. Portuguese sailors stopped at Mossel Bay on a regular basis to replenish their supplies of fresh water, and the letter was discovered and brought to Portugal three months later. Sailors passing along the south coast of Africa on their way to or from the Orient hid letters under postal stones in the hopes that they would be discovered and delivered by other ships.
In the event that the Consignment/Reference Number/Order Number do not match
The reasons could be 1 or more of the following:
Incorrect Consignment/Reference Number Number entry.
Invalid Consignment/Reference Number entry. The Consignment number varies between 7 to 11 digits only. Please re-check the numbers you have entered.
For multiple queries, please separate each Consignment or reference number with a comma only e.g. 111111,2222222,3333333
Incorrect Option Selection. You may have selected a Consignment option and entered a Reference Number, or vice versa. Please re-check your entry option.
There is no information on the Consignment/Reference Number/Order Number you have entered. Please try again later after some time.